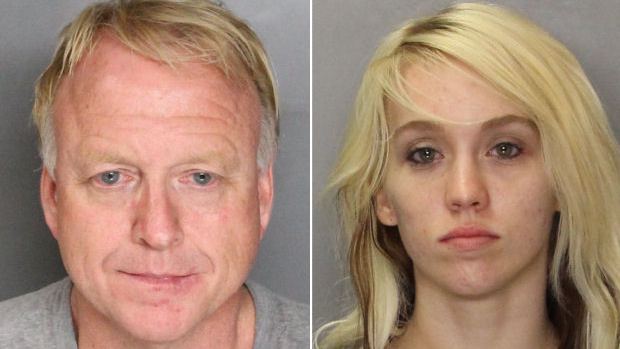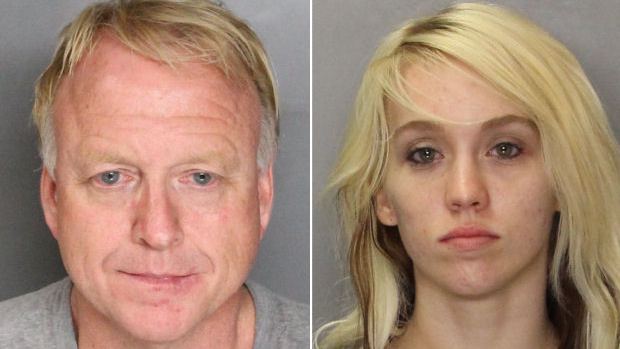 Thomas Woodrow Price a 54 year old headmaster of a very expensive Bay Area private school, The Branson School, is facing criminal charges after cops busted him last week in a Sacramento hotel with a large drug stash and an unconscious woman.
Cops began investigating when the 21-year-old woman's boyfriend called asking that they check on his girlfriend, who he believed was with an 'older man' taking drugs at a hotel.
Our collective hero would come to be arrested when he opened the hotel room door and officers spotted the woman, Brittney Hall, passed out on a bed. Police also reportedly found meth, cocaine, heroin and prescription drugs. Both Price and Hall were arrested and charged with intent to distribute the good stuff.
'He initially told us she was fine and there was nothing to worry about,' Sgt Jason Ramos told KTVU upon noting the unconscious woman. 'That clearly wasn't apparent to the officers due to the fact that she was unresponsive. They shouted her name several times from the doorway. That was unsuccessful.' 
Interestingly Ramos would also offer the following after a search of the hotel room: 'Almost everywhere the officers looked there was some evidence of either drugs or drug paraphernalia.'
Subsequent to being charged (oh well…), the married headmaster and father of a two year old son resigned on Monday after reporters began contacting the school about his arrest, according to a statement from the Branson School's Board of Trustees Chair.
The news of Woody Price's arrest is so bizarre as to defy logical explanation. And I have none. I can only say that the first time any Branson employee or trustee knew of his arrest was when the local media descended on the campus at about noon on Monday. His resignation was tendered and accepted before anyone could speak with him about the incident.
Indeed…