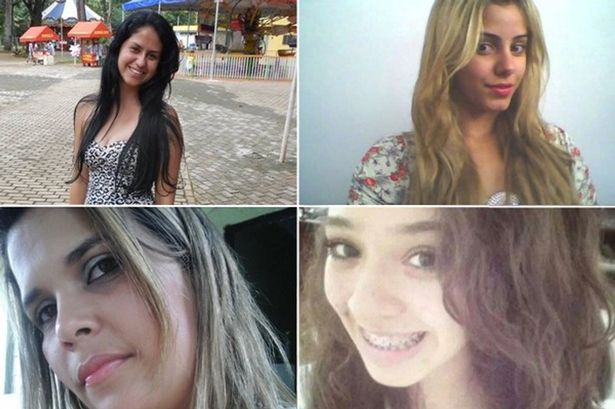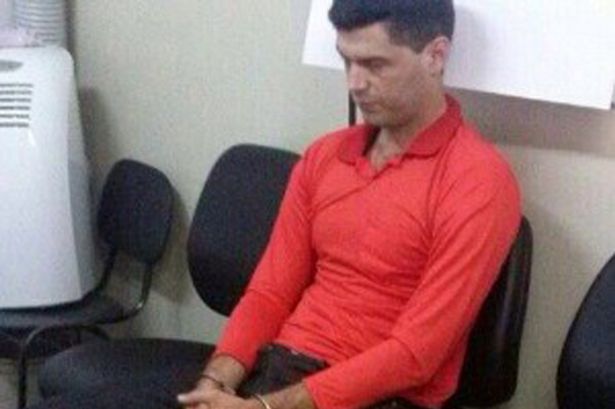 Thiago Henrique Gomes da Rocha a 26 year old security guard has confessed to the murder of 39 individuals, making the Brazilian serial killer one of the most youngest and prolific in history.
The man's arrest tells the UK's dailymail comes after being previously detained by authorities this past January when cops discovered he was facing trial for stealing the number plate on a motorbike at a supermarket.

At the time, the man's detainment had come as increasing fears became widespread in the town of Goiania where a spate of unsolved murders had begun to take their toll.
Days later he was was stopped by police riding a motorbike with a fake plate.
This in turn would lead to a search warrant where cops came across the suspected murder weapon, a .38 revolver from the home Rocha shared with his mum along with a motorbike and stolen plates.
Subsequent to his arrest yesterday the man confessed to the killings which he put down to the 'fury he felt against everything', which only subsided when committing murder.
From there Rocha would admit he shot his victims dead from a motorbike, while 'cruising the streets'.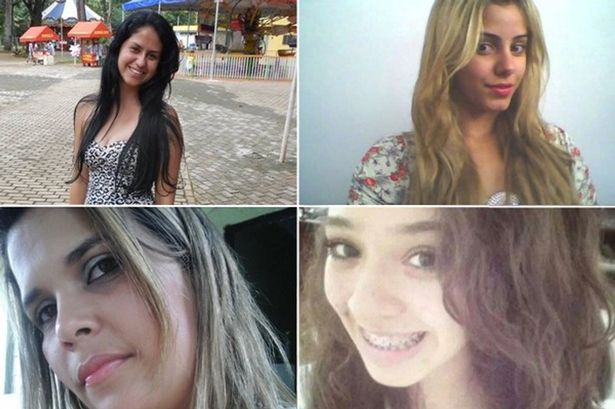 According to Police chief Joao Gorski, Rocha confessed to murdering 16 women as well as homeless people and transvestites.
The police chief would tell that the murders would involve Rocha shooting his victims from a motorbike after shouting "robbery", then fleeing the scenes without taking anything.
The victims included a 14-year-old girl killed in a park in January and two women in their mid-twenties murdered in May. Authorities would also add the episode which had traumatized locals had been unresolved for ten months.
Reiterated Gorski: 'I believe he is a serial killer. To start with he killed at random but towards the end he established a pattern.'
Added Goias state governor Marconi Perillo: 'I have received confirmation of an excellent piece of news, the identification, arrest and remand in custody of the killer responsible for the deaths of women and street people in Goiania who even confessed to his crimes.
'I never doubted the investigation would lead to the solving of these crimes that affected the tranquility and integrity of families in Goiania.
'I know this won't fill the hole left by the deaths of loved ones but I am sure it will serve as some comfort to their families and society.'
Thiago Henrique Gomes da Rocha's arrest yesterday comes after news of an attempted suicide this morning after taking to slitting his wrists after smashing a light bulb in his holding cell.
That news follows local reports that during the one month Rocha had worked at a local site he had never aroused suspicions.
The man's arrest comes after families and friends of the women murdered staged a series of demonstrations to put pressure on the police and local government as month after month saw no redress and new victimes.
If Gomes da Rocha is convicted he will gain a place in the record books as one of the world's worst serial killers.
The list of the 15 most prolific modern serial killers is topped by Colombian Luis Garavito, a child murderer and rapist known as La Bestia or The Beast.
He is thought to have killed more than 400 mainly street children. His proven victim count is 138.
Pedro Rodrigues Filho, Brazil's most prolific killer, claimed to have killed more than 100 victims, 47 of them inmates. He was convicted of killing 71 people.
He killed his first two victims at the age of 14 and murdered his father and ate a piece of his heart.