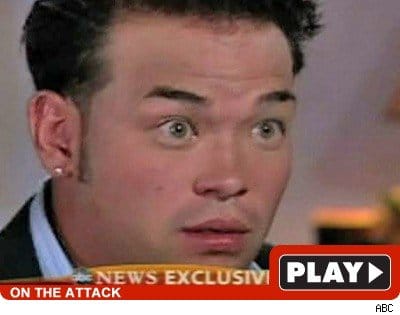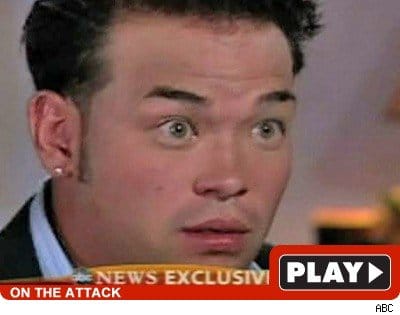 It seems life continues to go from bad to worse for our former collective reality hero, Jon Gosselin after new reports that the once much ballyhooed reality star just can't get his shit together.
The latest episode in the dizzy episode called, Jon Gosselin 'free fall or free to protest,' involves an inconvenient episode of Gosselin being mandated to leave his Pennsylvania house for failure to make rent. Which is a short hand and inconvenient way of telling Jon Gosselin that he has just been evicted.
But I'm a reality star. That shit shouldn't be happening to me!
Alas… reality stardom doesn't retain the same quotient star power as it used to, unless of course you are a Kardashian and have managed to seduce the daily tabloids to keep you relevant way past your prime time, which in Jon's case came and went back in 2011, for both him and former wife Kate Gosselin.
Tells a source via US Mag: 'It's true,'
'He was evicted last week and has been in the process of moving out.'
Which is what one would eventually expect to happen when ones checks to the landlord continue to bounce…
Continues US: Gosselin, 37, was working for a credit card company, but that job didn't work out as planned. "It lasted a few months," the source says, adding: "Now, he's broke again." The insider claimed that much of Gosselin's financial woes come from making poor decision.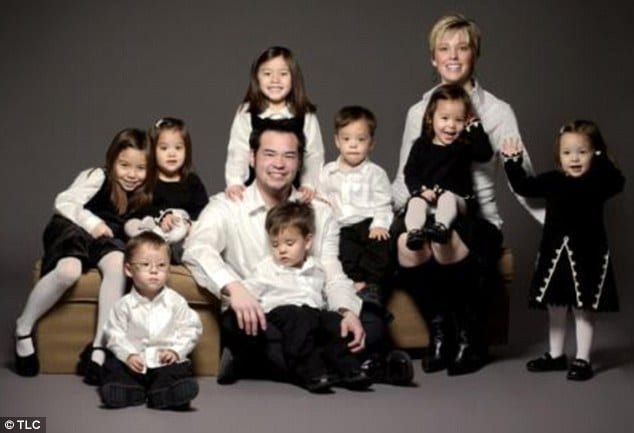 Other bad decisions include taking on a job as a waiter and failing to actually bother turning up for shifts unless Jon was in a good mood, sober (dare we wonder?) or otherwise too preoccupied seemingly planning his rightful come back in our television screens.
Told a source during that episode: 'He had no work ethic and felt he could come and go as he pleased,'
 'Jon had the restaurant sign a non-disclosure agreement stating they cannot speak negatively about him.'
According to an interview the former reality star gave with ET, Gosselin told how it had virtually become impossible to pick up work again (what type of work nobody can be sure) since his TLC family reality show, 'Jon and Kate Plus Misery' came to an end in 2009.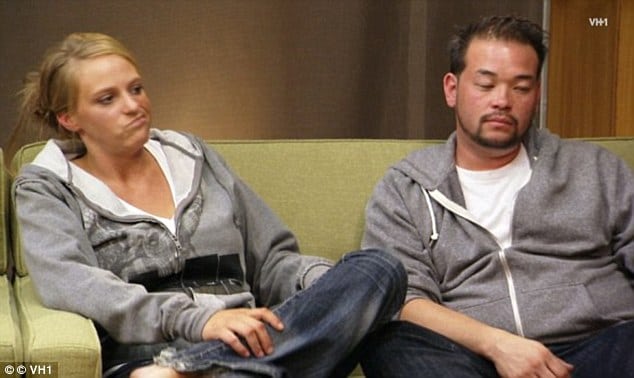 Apart from being homeless the former reality star and his VH1's Couples Therapy girlfriend, Liz Jannetta have gone their separate ways after having appeared on the program earlier this year. It is not necessarily understood how much the former couple were paid for their appearances and how that may have exacerbated Jon Gosselin's ability in paying timely rent (yes life is miserable).
Being homeless and broke has now also made it almost next to impossible for Gosselin to now have his kids come and stay with him as he has nowhere to put them, nevertheless US Mag's source tells that Gosselin is still able to see the kids.
Adds US mag: As exclusively reported by Us, Jon was not pleased with Kate's decision to put the family back in the spotlight in TLC's Kate Plus 8 special, which aired this past June. Kate, 39, however, told Us this past March that her kids were "extremely excited" to film again and "cheered like crazy" when they heard they would return to reality TV.
At present it is not understood when the next installment of Kate Plus 8 is destined to return back to our collective imaginations (there have been whispers of a December return) or if Kate like Jon will also come to be facing some very unsavory life choices as their star power continues to wane…