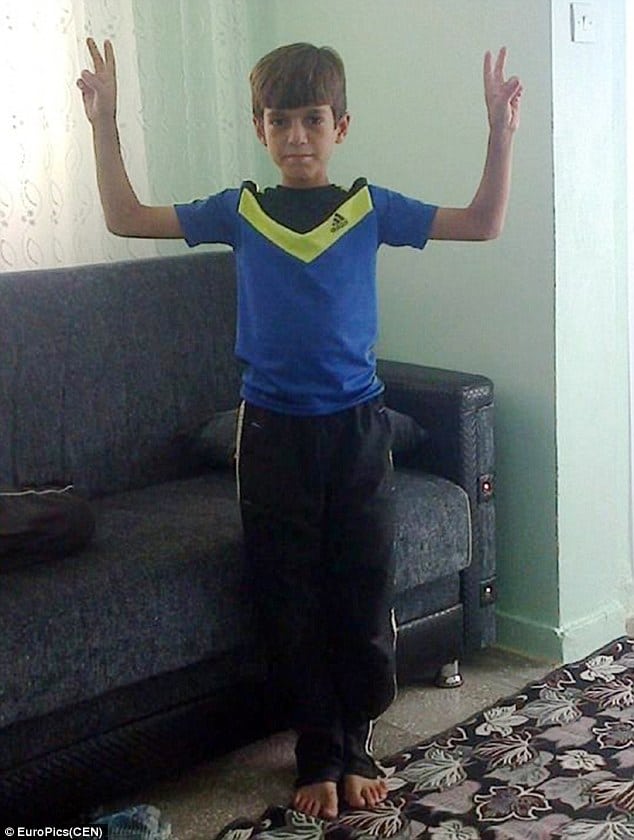 Heval Yildirim a 13 year old Turkish boy has died after a goat designated for a sacrificial offering escaped its fate from a 6th floor apartment and plunged on top of him.
At the time of the incident the boy was playing with friends when the goat his father had purchased plunged out the 6th story family apartment above.
The goat told the boy's father, Mehmet had been acquired in lieu of of the upcoming Eid-al-Adha festival.
According to the scripture, the UK's daiymail notes God intervenes at the last minute to replace Abraham's son with a sheep – an act which forms the basis of its modern celebrations.
In remembrance, Muslim faithful will slaughter a sheep or goat in an act of sacrifice to show gratitude for their blessings.
Prior to the goat plunging to the ground, the boy's father  had placed the goat on the roof as the family flat was too cramped. From there the animal tried to escape by jumping over a small fence placed round the rooftop before falling on the son below.
Despite being rushed to hospital, the son was confirmed dead on arrival. Local press reports that the goat also died.
An investigation has since been launched into the incident, with a prosecutor describing it as 'unprecedented.'
Offered the father: 'I am devastated but what more can I say? In fact there is nothing at all to say. 
'Even the prosecutor has said this incident could be the first of its kind around the world.'
The Eid-al-Adha festival is celebrated by all Muslims but it occurs on slightly different days depending on location because it is held according to the Muslim lunar calendar and moon sightings.