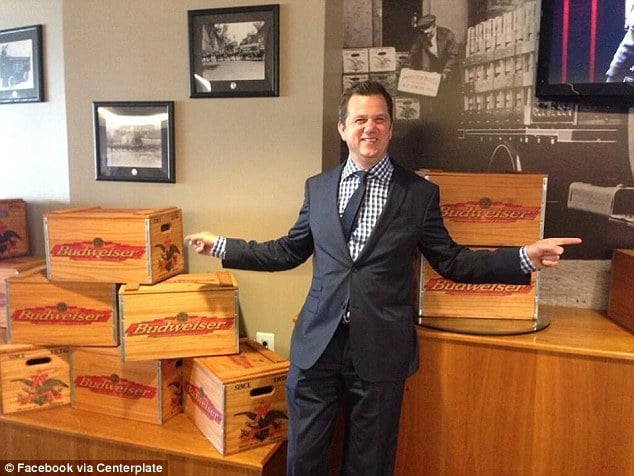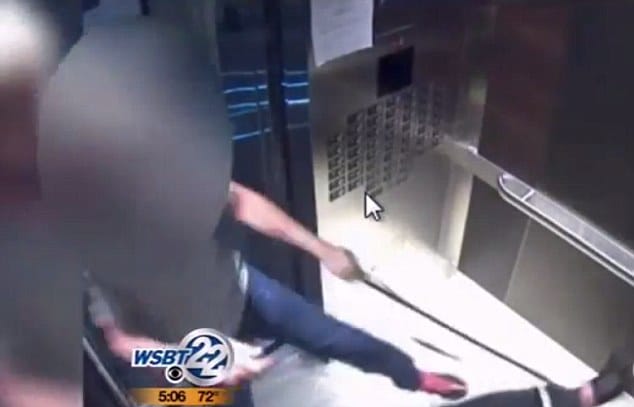 Des Hague a multimillionaire catering CEO has been caught on surveillance video repeatedly kicking a puppy.
At the time the Centerplate CEO was in an elevator in a Vancouver apartment when he took to repeatedly kicking his friend's doberman puppy in the stomach, all the while as the defenseless puppy flinches against the wall. Not satisfied, Des Hague is then seen yanking on the dog's collar, nearly pulling the animal off the ground.
Des Hague's fame comes from being the head of Centerplate, a $6 billion-dollar company providing snacks at sports and entertainment arenas across the U.S., employing more than 30,000 individuals, with noted clients including the Superdome in New Orleans, the Javits Center in New York City and college sports arenas like Notre Dame.
Since the release of the video, Centerplate came out with a statement today which read: 'In no way do we condone the mistreatment of animals. This is a personal matter involving our CEO that we are currently investigating.'
The company said Mr Hague had agreed to attend counselling for anger management.
No criminal charges have been filed against him.
In a statement, Des Hague reckoned that his actions were 'utterly out of character'.
Adding: 'I am ashamed and deeply embarrassed. Under the circumstances of the evening in question, a minor frustration with a friend's pet caused me to lose control of my emotional response.'
'Unfortunately, I acted inappropriately, and I am deeply sorry for that and am very grateful that no harm was caused to the animal. I have reached out to the SPCA and have personally apologized to the dog's owner. At this time, I would like to extend my apology to my family, company and clients, as I understand that this has also reflected negatively on them.'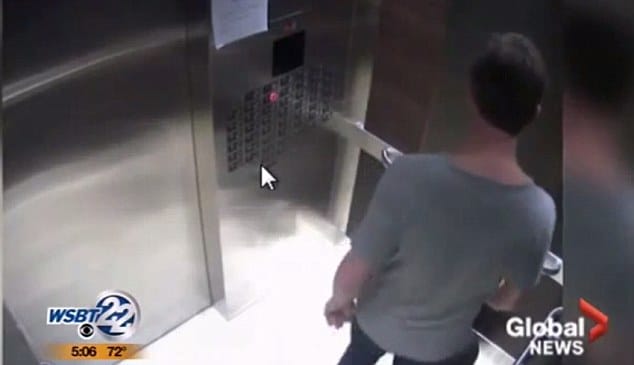 Interestingly Des Hague has since taken down his social media accounts as fury has hit the fore.
Des Hague has been at the top for Centerplate since 2009. He is a veteran of the food-service industry having held senior positions at IHOP, Safeway and Taco Bell, according to Fortune.
At present it is not known whether his clients plan to stay on with Centerplate or whether they will excuse the matter as a personal one, despite new founded suspicions of how Des Hagues may actually take to carrying on and behaving with employees and clients behind closed doors….
A petition to have the CEO fired has so far reached over 15 000 signtatures.
UPDATE, August 27, 2014: Centerplate's CEO Des Hague has been placed on probation, will donate $100,000 to a dog charity, and will do 1,000 hours of community service.