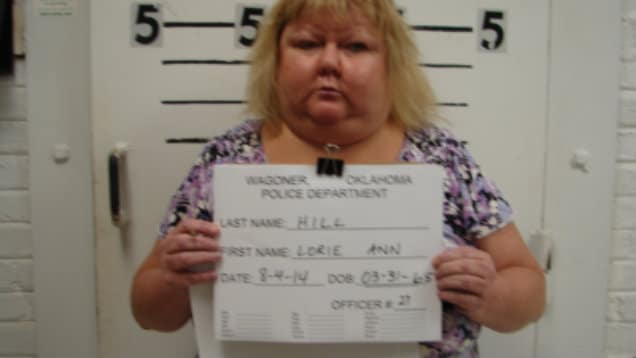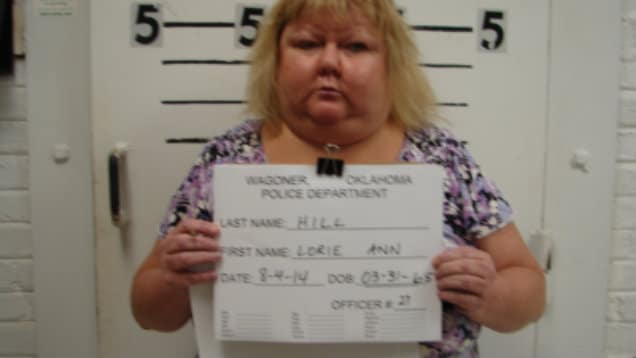 Lorie Ann Hill, 49 a Wagoner, Oklahoma High school teacher has found herself shit out of luck after turning up to her first day of work drunk and pantsless. Perhaps unsurprisingly the dazed teacher would come to find herself being suspended but not before she was hauled into the local clinker.
The good stuff came to happen when Lorie Ann Hill took to merrily attending her Monday morning obligations ahead of the new school season when fellow school administrators noticed that our collective heroine was somewhat askew. The fact that she was missing the lower half of her clothing may have also alerted school authorities that the lala in Lorie Ann Hill's head that morning was switched to overload. But then again that might describe your typical Friday night too.
Soon there after cops were summonsed (I know party killer bixches) arriving to find Lorie Ann Hill in an empty classroom, where they determined by the delicious look in Lorie Ann Hill's eyes that that she was under the influence of the good shit.
Told Police Chief Bob Haley told via Tulsa World:  'She was found in a room kind of disoriented,"
"By the time we got there she was in a room and wearing shorts."
Hill would admit to cops she'd been drinking, which led to them searching the Oklahoma teacher's car (oh no !!) where they came to find an empty cup that reportedly smelled of vodka.
Nevertheless Lorie Ann Haley told that there wasn't enough evidence to prove she drove to the school drunk, and no 'credible witnesses' at her home, whatever that backwards logic means. She was spared a DUI charge, and booked into Wagoner City Jail only on suspicion of public intoxication.
Authorities would later tell it had yet to be determined where and when the teacher came to take her pants off.
The Wagoner School District has declined to comment on the personnel matter, as it remains unclear what kind of disciplinary action Hill will face as a result of her hell for the weather behavior.
Classes are set to resume tomorrow after the summer break but presumably Lorie Ann Hill will not be making her scholarly presence.