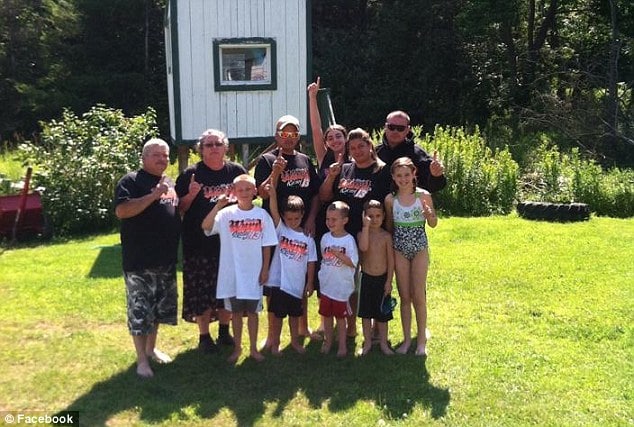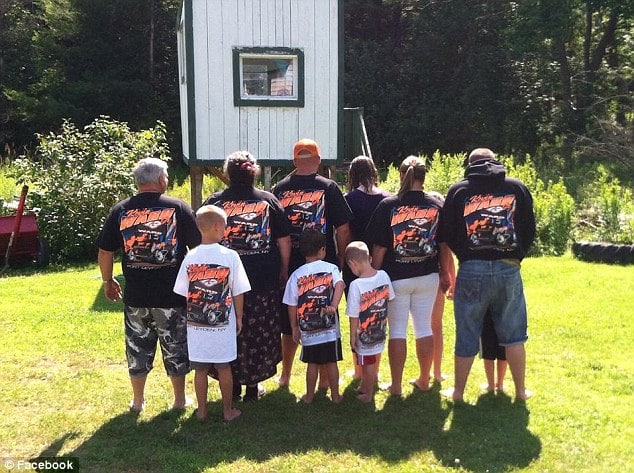 Whilst Kevin Ward Jr's parents offered a diplomatic response in the face of their son's tragic death this Saturday evening, family aunt Wendi Ward, 43 left little to the imagination when she took to Facebook last night to let Tony Stewart know what she thought of his actions that she believes led to the death of her nephew: 'Thanks for being a d**k!'
Tony Stewart, history of violence on track. Wrongful death lawsuit? 
Did NASCAR champion Tony Stewart willfully run over and kill Kevin Ward Jr? 
Wrote Kevin Ward Jr's aunt in full: 'I feel numb, I look into the eyes of family and see a deep hurt that shouldn't be there, my heart has pounded out of my chest for hours, thanks for thinking of our family tony Stewart when you decided to be a d**k! My nephew was one of a kind, a true race car driver a xxxx and a sweetie all in one, a young man who will be truly missed by many! Aunt Wendi loves you buster, forever in our hearts.'
The posting contrasts markedly to the more tempered official response that Kevin Ward Jr's parents made at the time of their 20 year old son's death at Canandaigua Motorsports Park.
Told the parents who had been at the stands at the time of the shocking incident and had come to witness first hand their son's death: 'appreciates all the prayer and support' but that members 'would like time to grieve' 
Standing in solidarity after Kevin Ward Jr's death, members of the dead young man's family took to posting a group picture on Facebook of them wearing T shirt embossed with artwork on the back from Ward's website with the message: 'Always and Forever.'
The outpouring of grief comes at a time when Kevin Ward Jr, who at only age 20 was already gaining a reputation as a real talent in the ambit of NASCAR driving, having being named the Empire Super Sprint rookie of the year in 2012 with the year 2014 marking his fifth season racing the Empire Super Sprints.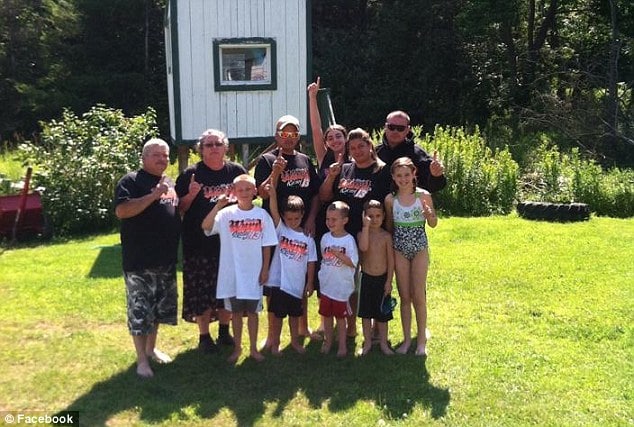 The outpouring of grief from the Wards, a prominent racing family in the local community, comes almost one year to the date of Tony Stewart's involvement in a 15-car pile-up at exactly the same track that seriously injured 19-year-old female, Alysha Ruggles driver last year.
Ruggles a friend of Kevin Ward Jr., at the time was left with a compression fracture of her back after Stewart triggered the mass-crash in July 2013, which the NASCAR legend, nicknamed Smoke, has admitted responsibility for. Stewart for his part would be sidelined for the balance of the racing year after suffering a broken leg.
At the time of the crash, Ruggles' mother, Wendy told the Rochester Democrat and Chronicle that her daughter was lucky to escape without more serious injury.
'Right now, she has to take it one day at a time,' Wendy Ruggles, told the newspaper in July 2013. 'We had a big scare; she was close to being paralyzed.'
However, Alysha Ruggles, who like Ward Jr. comes from a racing family, refused to blame the veteran for the accident.
Despite the anger displayed on video by Ward Jr. towards Stewart in the seconds before the collision, Chuck Miller, the race director and president for the Empire Super Sprints circuit at Canandaigua said there was nothing going on between the two before the apparent on-track bust-up, this after some came to wonder if some hostility may have existed between the two men prior to Saturday night's race.
Reiterated Chuck Miller via USA Today: 'There's no history with these two drivers,' 
'That's the competitive nature of the game and the drivers around it. Any time Tony has raced with us, Kevin also raced. Tony's been good for us.'
Going on to add via the  Charlotte Observer on Sunday: 'He was a good kid, fun to be around,'
'We had a group of young guys who came on board here at the same time, and he was right in there with them. He was super competitive with all of them and got along really well.
'He was a real tough racer. He wasn't afraid to go fast and to put his car to the front.
'Kevin had enough talent that this was probably a stepping stone for him. He was really talented and looked like a winner straight from the get-go.'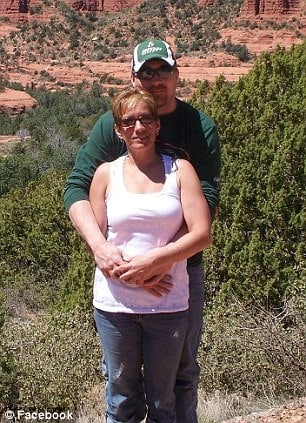 David S. Weinsten, a former state and federal prosecutor in Miami who is now in private practice, has since told the UK's dailymail it would be difficult to prove criminal intent.
'I think even with the video, it's going to be tough to prove that this was more than just an accident and that it was even culpable negligence, which he should've known or should've believed that by getting close to this guy, that it was going to cause the accident,' he said.
The statement comes as Ontario County Sheriff's Office has renewed a plea for spectators to turn over photos and videos of the crash, as some wait to see if authorities may try to make a criminal case…