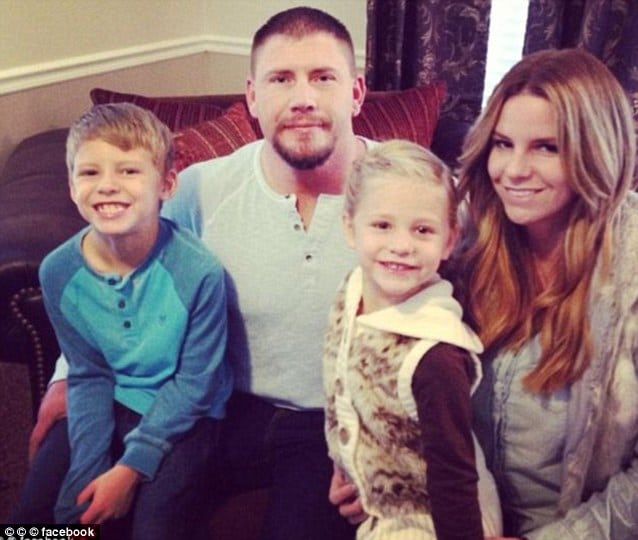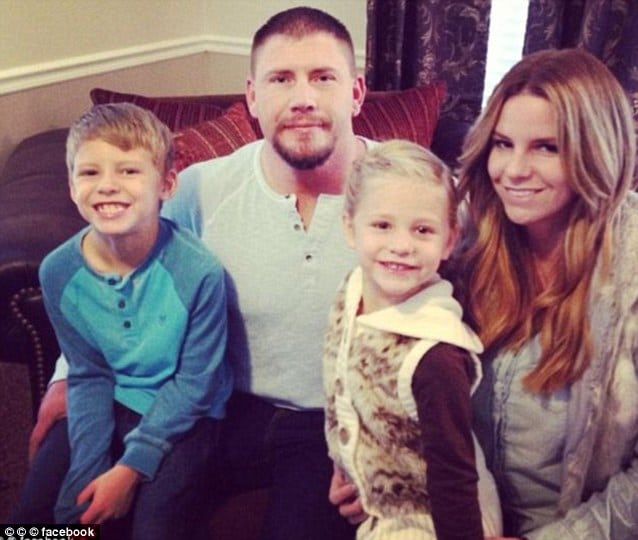 Joshua Boren, a Utah cop has killed himself after killing his British born wife, their two children, his mother-in-law just hours after Kelly Boren threatened to take their children and leave her husband after confronting him about drugging and raping her and videotaping the rapes.
After having shot his family with his Linden Police department issued gun, the Utah cop then arranged the bodies of the children Hayley, 5, Jaden, 7, along with their mother on the couple's bed before shooting himself dead next to them.
Police reports reports deseretnews would tell that Joshua Boren and his wife exchanged heated texts the evening and morning before the January murders.
In them, Kelly Boren confronted her husband about raping her and told him their marriage was over. The couple had already been separated for some time.
Boren's therapist told authorities that he drugged his wife and videotaped himself sexually assaulting her on more than one occasion.
Kelly Boren learned of the assaults when she discovered the tapes in 2013, said Spanish Fork Police Lt. Matt Johnson.
Although she would tell a few friends of the rapes, Kelly Boren declined reporting the assaults to police because she didn't want to ruin her husband's law enforcement career.
The night before she was killed, Kelly Boren brought up the alleged sexual assault again, texting the word "rape" to her husband four times, documents showed.
'I hate my life because (of) you,' she texted. 'You killed a part of me.'
In another text she wrote: 'I don't want to live in fear and hate and anger.'
The next morning, Kelly Boren told her husband she would take the kids, prompting Joshua Boren to reply by text: 'Don't involve the kids, they are innocent.'
The police report says Boren was sexually abused as a child, struggled with drug addiction as a young man and pornography addiction throughout his life, and had a deep-rooted hatred for his mother.
After his father committed suicide when he was 5, Joshua Boren's mother began using drugs and seeing several men, the report states. One of those men allegedly abused Joshua Boren, and he blamed his mother for not protecting him, his sister told police.
The therapist told police Boren was like a 'three-year-old boy stuck in a big man's body.'
'Josh was a very troubled individual that felt like he was about to lose his wife and children,' police wrote in the report.
Boren had worked for the Lindon Police Department for only three months when the murder-suicide occurred. Before that, he was a Utah County sheriff's deputy for seven years.
Police said the state medical examiner confirmed what investigators believed: Joshua Boren shot his wife, 32-year-old Kelly Boren; his 55-year-old mother-in-law, Marie King; and his two children, 7-year-old Joshua "Jaden" and 5-year-old Haley, before killing himself.
The shooting happened at the family's home in Spanish Fork, a city of about 37,000 located 50 miles south of Salt Lake City.