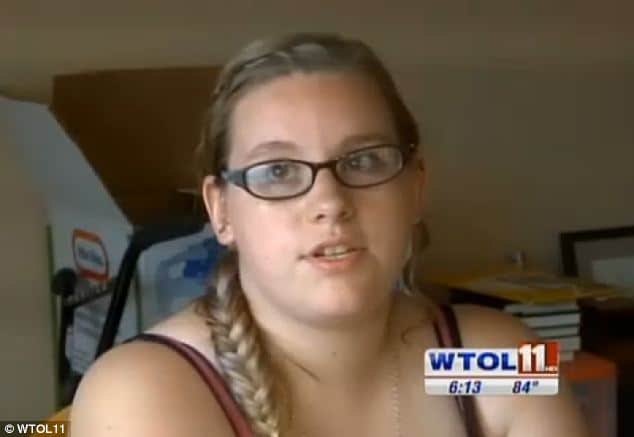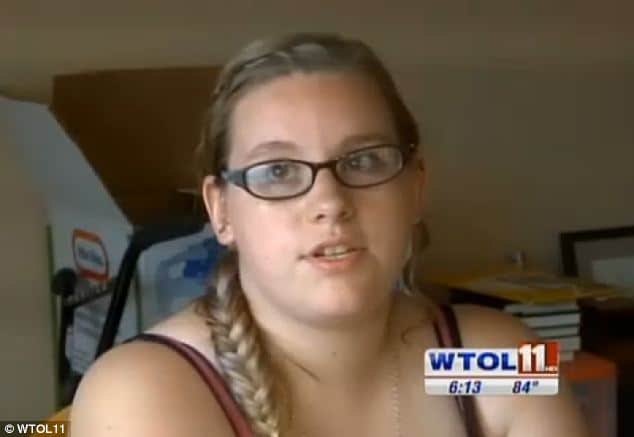 Kirsten Kelly, 22, has come to find herself fired after unwittingly taking to Facebook to complain about what she deemed a 'lousy' tip, only to later find out that one of her Facebook friends was the customer who then promptly reported her to her employer, Texas Roadhouse in Findlay, Ohio.
Told the mother of one's Facebook message: 'If you come into a restaurant and spend $50 or more, you should be able to tip appropriately for that,'
Kristen Kelly would tell WTOL11 despite her letting of steam, she hadn't identified the person or the place of work.
Still, her managers weren't happy about it.
Reiterating: 'They told me that I knew what I was doing when I posted that, and they would have to let me go,'
 'They were really upset.'
She explained that she had made the angry post after she left with only $60 following a busy Friday night at the restaurant.
'I was mad,' she told. 'I had several people that night who weren't tipping appropriately. More than one time, people spent $50 or more and they tipped five or six (dollars). That's not OK.'
After posting the message, one of her customers – a former schoolmate and Facebook friend – saw it and went to the restaurant.
Kelly said she was shocked when they fired her.
'I knew that they could have yelled at me for that, but I didn't think they could fire me for posting that,' she said.
As she worries about how she will provide for her young son, she says she hopes she will get a job in customer service soon – and vows to be more careful with what she posts online.
The Facebook post has since been deleted.
The Texas Roadhouse has in turn told that Kelly was fired for using a derogatory name to refer to the customer. Their policy states that workers can not mention the restaurant on social media.
Which raises the awkward question, was Kirsten Kelly really fired cause she may have referenced her employer or was she really fired cause she brought attention to the way many waiters and waitresses come to be abused and negated at the hands of not just customers but restaurant owners themselves who refuse to make tip shortfalls up in minimum wage benchmarks?