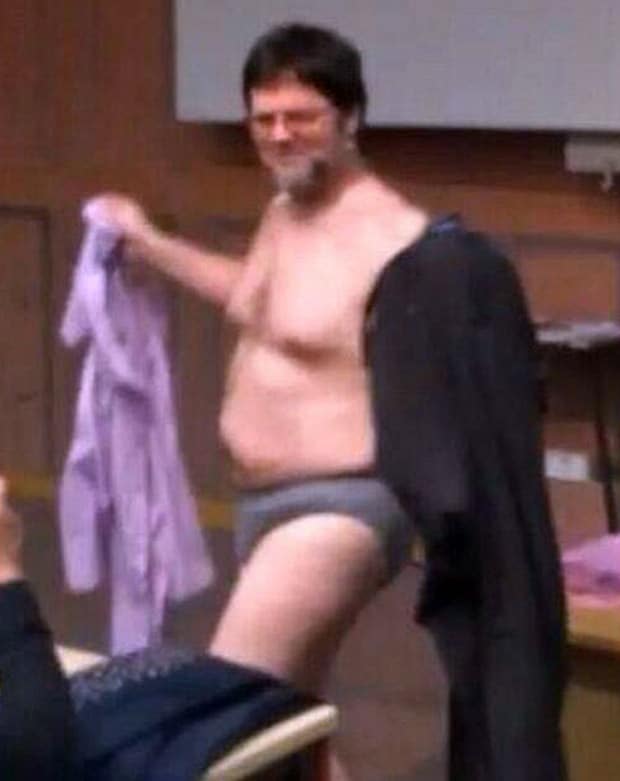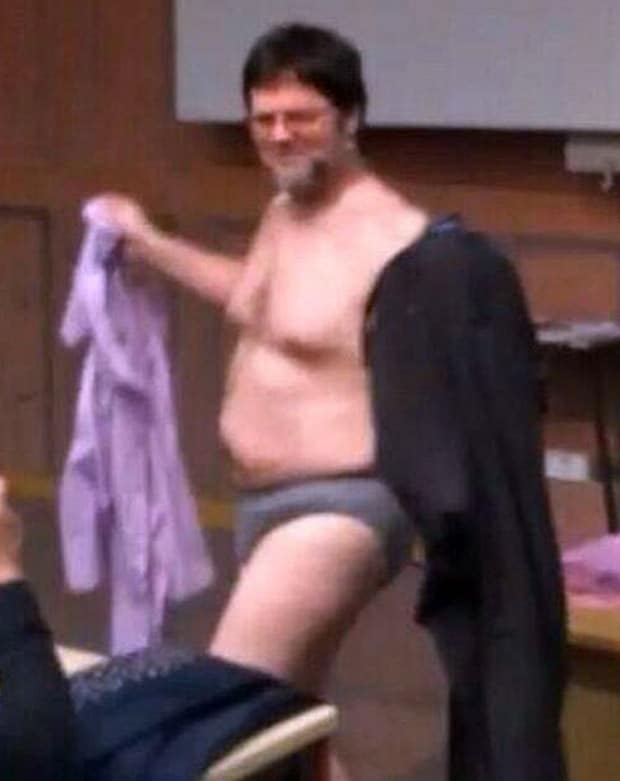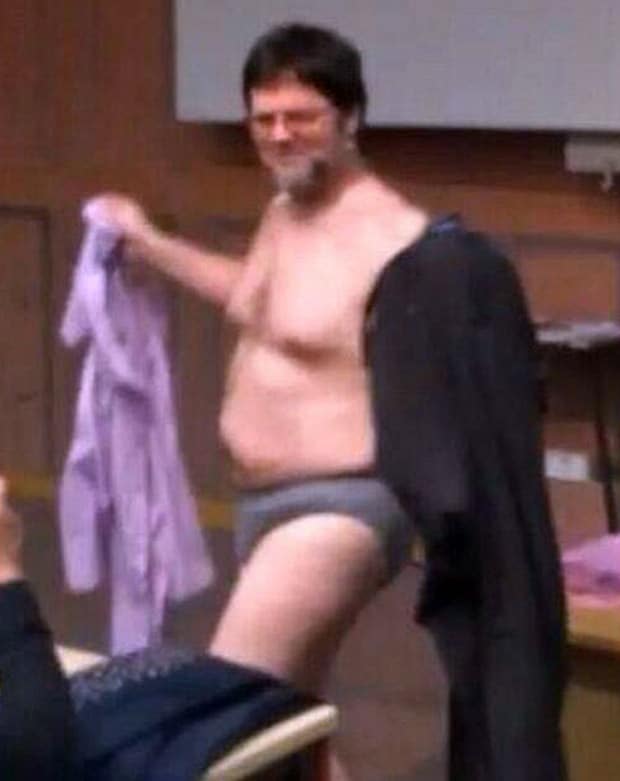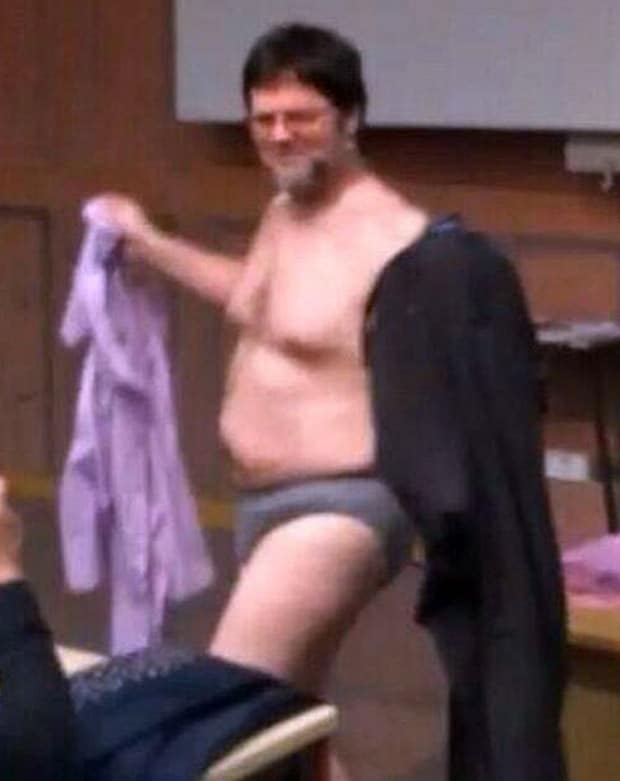 Dr Ian Lamond, a British professor has come to be investigated after he took to stripping down to his underpants during a lecture involving 'sales pitches.'
An events management lecturer at Leeds Metropolitan University, the teacher would leave perplexed students aghast as he unabashedly took to disrobing.
Unfortunately for Dr Ian Lamond, shit would later hit the fan after students tweeted pictures of the striptease, prompting the university to launch an investigation. You think?
Photos uploaded to social media show the school collective hero taking off his trousers and shirt and standing in front of the class in a pair of grey underpants.
But it gets better. Way better.
After having disrobed the professor then proceeded inexplicably to begin to shave.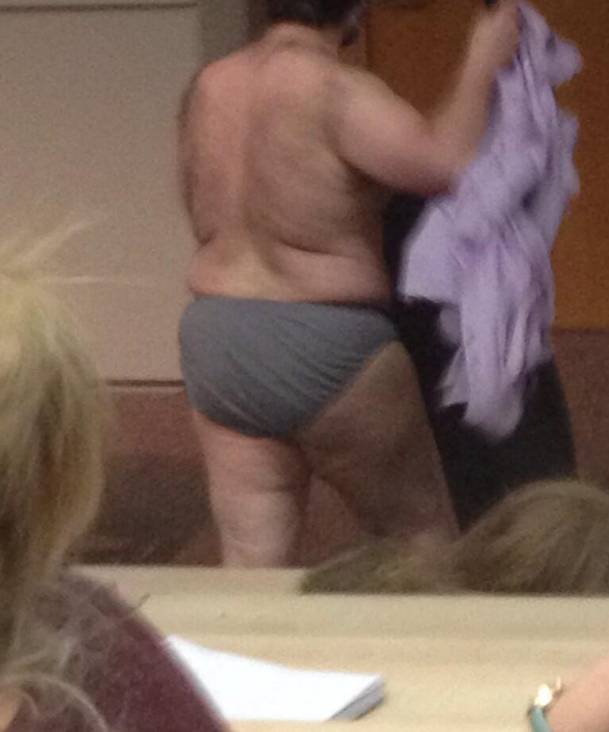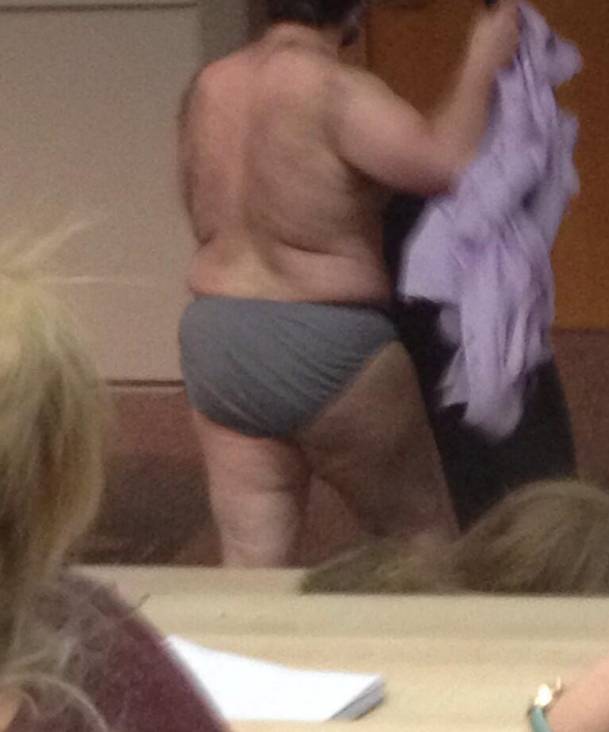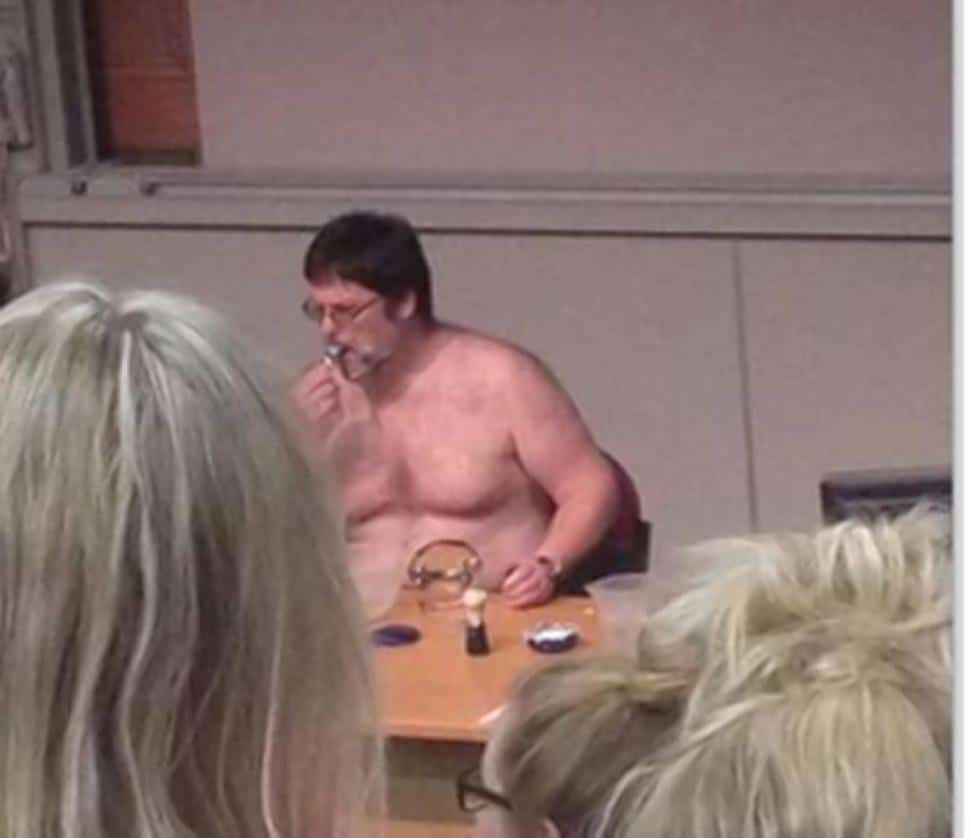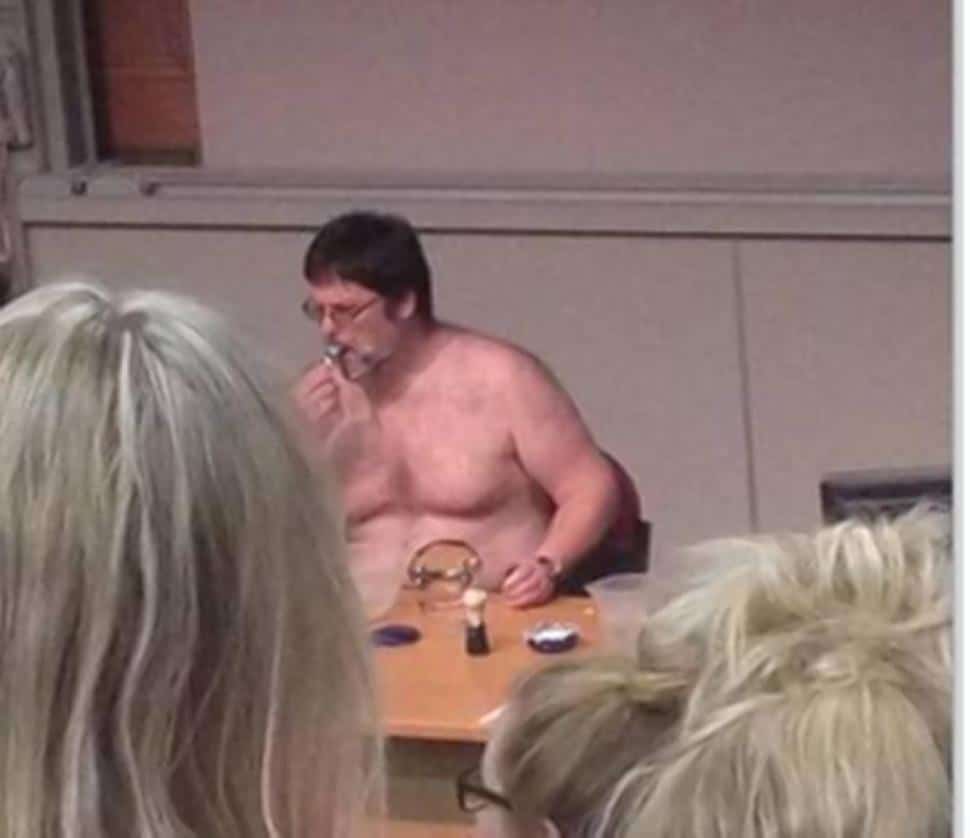 Needless to say, bemused students would take pictures of  Dr Ian Lamond's 'compelling teaching methods,' sharing them widely on social media.
Tweeted one student, Laura Barron, @LauraBarron: Ian Lamond is stripping and shaving to try and convey a point but i really have no clue what is going on!
Tweeted Laura Stephenson @LauraSteeve :I literally have no idea what is going on right now, why is my lecturer semi naked.. and now painting his face white.
For good measure, a video of the incident (see below) was also posted online, in which students can be heard laughing as Dr Ian Lamond parades around the front of the lecture hall holding his clothes.
The university has not suspended Dr Ian Lamond but he is being investigated and could face a rather uncomfortable probing.
According to the MailOnline, Dr Ian Lamond recently wrote of the 'voracious curiosity and performer' in him on a careers website.