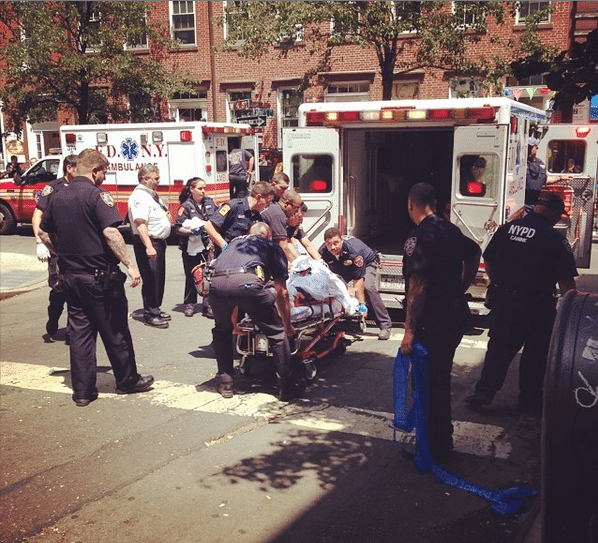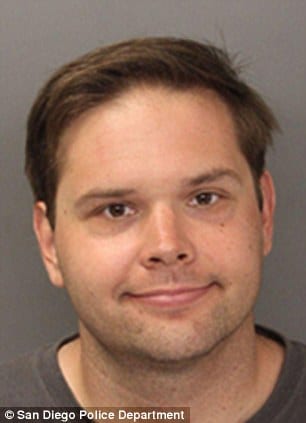 Charles Mozdir, 32 a sex offender on the run for two years after skipping bail for molesting two boys under the age of seven in California has been shot and killed in NYC in a dramatic shoot-out with federal marshals and police.
The shootout may have come after the man's case had been featured on CNN's The Hunt last week, leading to his possible identification of the wedding photographer.
The shooting happened just after 1 p.m. in the West Village , just off West 4th st when a fugitive apprehension task force tried to serve a warrant outside a shop called Smoking Culture NYC, which specializes in the selling of bongs, cigarettes and cigars.
At the time of the shoot out, the nypost reports the fugitive was behind the counter of the smoke store.
During the shooting, two U.S. Marshals and an NYPD detective came to be wounded.
Emergency workers transported all four victims to Bellevue Hospital, where the suspect later died. The officers are all expected to recover.
Jerry Dewitt, who lives in the area, described the scene as 'pure chaos'
'You expect anything to happen here but not this,' he told the UK's dailymail.
Charles Mozdir is reportedly to have opened fire on the officers, hitting the detective in the stomach.
The fugitive had come to be the subject of a nationwide manhunt after a family friend accused him of molesting her son while babysitting him in Coronado, near San Diego, in June 2012.
Mozdir had been arrested for the molestation in the days after that incident, but had then jumped his $1 million bail. Law enforcement had hunted him from California to Mexico to the deep south and finally New York City.
Investigators would find images of child pornography and bestiality on his cell phone and computers at Mozdir's home after skipping bail.

Mozdir had a handgun registered to him. Cops said he threatened the family of his accuser and said he would take his own life if cornered by cops.

The officers are said to have been part of a fugitive task force searching for a sex offender in the area.