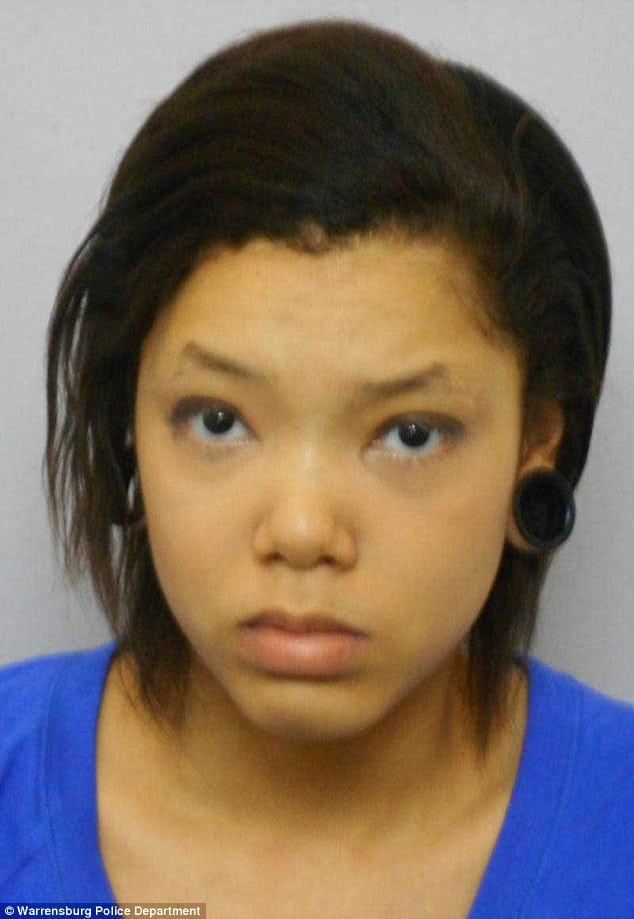 Latasha Wilson, a 19 year old Missouri woman is facing the prospect of murder charges after she drowned her newborn baby at a local Walmart store before then abandoning his body at a nearby cave.
The woman would come to admit to police that she gave birth to a baby boy on or around January 29 but that she and another man, Zakary Carter, 20, came to tell that they discovered that the baby was deceased a short time after.
Wilson then told she and Carter decided to dump the boy's body in a cave without seeking medical attention. She would later come to admit that she and Carter had returned to the cave and tried to burn the baby boy's body after investigators asked why they had sought to set the boy's body on fire.
Until then, Wilson had only been charged with abandonment of a corpse, but following an autopsy, the medical examiner found the baby was in fact born alive and that he drawn breath before dying.
It was then that Latasha Wilson came to make another admission. She had given birth to the boy on a toilet at a local Walmart store, her place of employment but had waited too long to remove the newborn baby from the water which resulted in the boy drowning.
From there Latasha Wilson spend the next three hours wrapping the boy in paper towels before carrying him out of the bathroom and placing him inside her locker.
How or why fellow employees were not able to notice that the woman had given birth is not clear.
Wilson would tell that upon realizing that the child was dead that she and Carter decided to take the baby's body to a cave and leave it there. Wilson declined to tell why she and Carter instead didn't simply seek assistance from authorities, unless perhaps of course she had planned to kill the child all along?
Told Johnson County prosecutor Lynn Stoppy via Fox 4:'There was a lot of degradation done, decomposition of the body. He was set on fire. A lot of different body parts had to be sent off for analysis,'
Added Stoppy: 'He was born alive, and but for the actions or potentially inactions of this woman, he would be alive today,'
The baby boy's body came to be discovered on March 4 by two biology students from the University of Central Missouri, where Wilson is also a student, doing work at Pertle Springs, a recreational area owned by the university.
It was from there authorities sought the public's help in locating a woman with suspicious circumstances about a nearly full-term pregnancy. Campus investigations would eventually point back to Latasha Wilson and Carter.
During court proceedings, Stoppy told Carter had returned to the cave and tried to burn the body in an attempt to destroy the evidence.
Zakary Carter has since been charged with tampering with physical evidence. It is unclear if he will face further charges relating to the infant's death.
If Wilson is convicted of the second-degree murder charge she faces up to 30 years in prison.
It is unknown who the baby's father was, but Fox 4 reports the baby was Caucasian. It is not understood at present if Zakary Carter was the child's father or why he chose to take part in the crime.
Wilson is being held on $250,000 bond. No court dates have been scheduled.
WBTV 3 News, Weather, Sports, and Traffic for Charlotte, NC