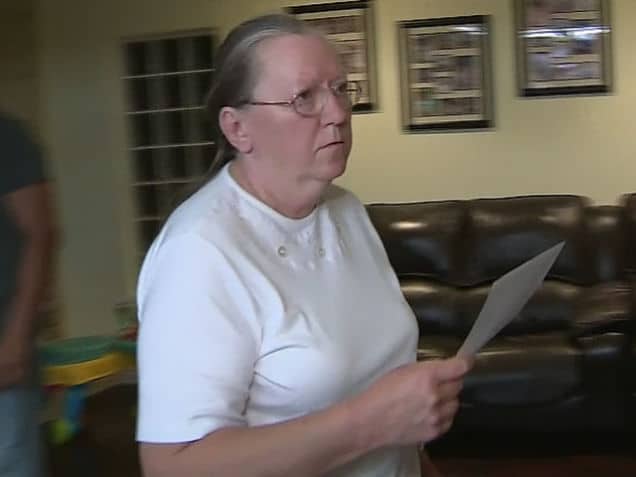 In perhaps a not so surprising declaration, Diane Stretton, 64, the fired nanny at the center of one family's collective misery has promised that she will at last move out of her former employer's house on the proviso all the media attention dies down and of course it's less hot outside.
Until Diane Stretton's new show of faith to finally leave one Californian family to get on with their lives and live in peace, the fired nanny had reacted to her sudden firing ( the family cited her spending all day locked in her room instead of watching the kids) with aplomb gusto by choosing to stage a strike in their house and refusing to leave as one imagines 99.99% of fired nannies.
Adding woe to the misery police told the Bracamonte family they couldn't force Diane Stretton out of their Upland, California, home without an eviction notice.
But with the passing of three weeks and the Bracamonte family adamant that they will eventually find a way to make their former nanny move out, Diane Stretton took to making conciliatory efforts to let bygones be bygones. Or so it seems…
In an email sent to the Bracamonte family's lawyer, our collective hero explained although tempted to simply move out now she has declined until she gets a handle of how many media outlets are still writing and televising about her.
Told Diane Stretton's letter: '...always a bunch of news vehicles right in front of the house." Before she can leave, 'the media needs to be completely gone,'
'If the media stays away, I will be out by the 4th of July. But that depends on the circus not continuing.'
Which begs the awkward question, when will the media decide to leave one unfortunate nanny alone and let her get on with her misery in silence and peace, bizaare circus performances aside?
Added the letter: 'The temperature over the next 5 days is expected to be near 100 degrees. I can't work in that kind of heat,'
Which in and of itself ought to leave the Bracamonte thinking of how they too might come to supply their former nanny with tall buckets of ice cubes to leave near the air conditioner at night as she struggles to catch some sleep after the nasty business of reading all that venom about her.
But alas fame harks.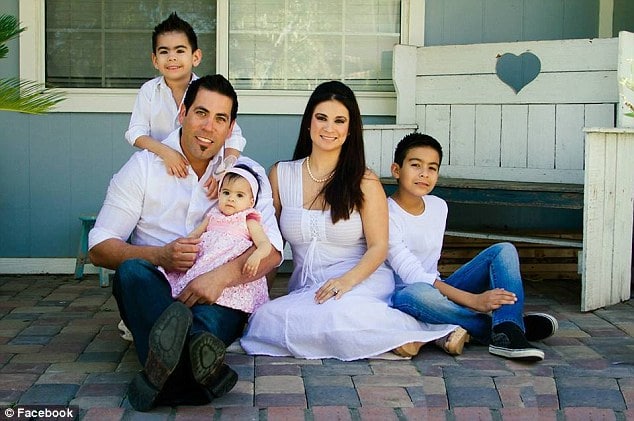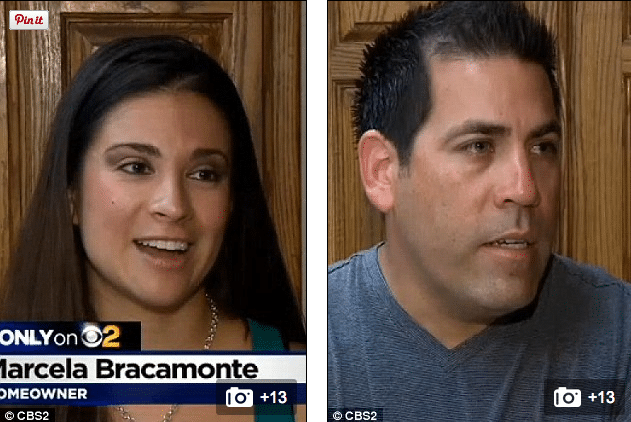 Unfortunately, as pleasant and reasonable, the Bracamonte family's former nanny has tried to be, Marcella Bracamonte who hired and fired her ode to misery refuses to buy any of the shit that Diane Stretton is spewing.
Told Marcella via ABC News: 'I don't believe her. She is going to show up when I am not here with a bunch of food and water and she will barricade herself in her room,'
'I want her to leave by tomorrow, Tuesday 4 p.m. I am not going to play games with this lady.'
Kids do you think Diane is paying heed to Marcella's demands to 'get the hell out of her house now or else?'
I personally don't. I kind of think she likes all the media attention. But that's probably just a wild hunch. Unless of course there are more skeletons dangling in the closet?
And then there's this nugget of yummy facts about Diane Stretton's previous indiscretions which ought to worry the Bracamonte family and keep the media firmly planted outside the Bracamonte front door welcoming mat.
ABC News: During Stretton's standoff with the Bracamontes, her litigious past has emerged. She has a long history with litigation and is listed on California's Vexatious Litigant List, which includes people who have been found to bring legal action that is frivolous or repetitive.
The majority of the lawsuits were directed at her own family members, particularly her two sisters. According to documents, Stretton tried to block her sisters from selling family property.
Last year, Stretton even sued her son, Michael, according to court records, and a car rental agency for property damage and personal injury in connection with a motor vehicle accident.
Court documents show that when Stretton's father, John Richardson, died in 2000, his will included Stretton's two sisters, Donna Tobey and Sharon Freeburn. Richardson "specifically and expressly omitted Stretton," according to court documents.Stretton has not returned calls from ABC News.