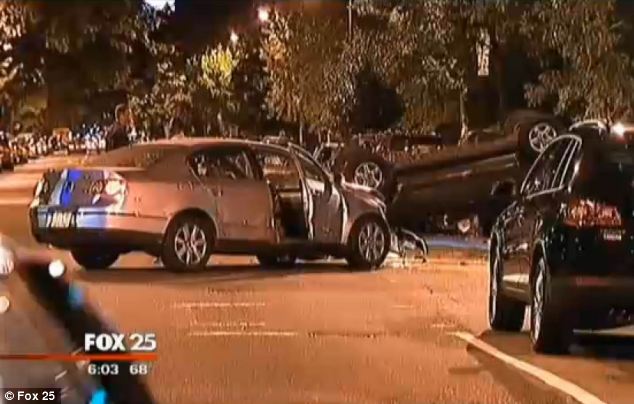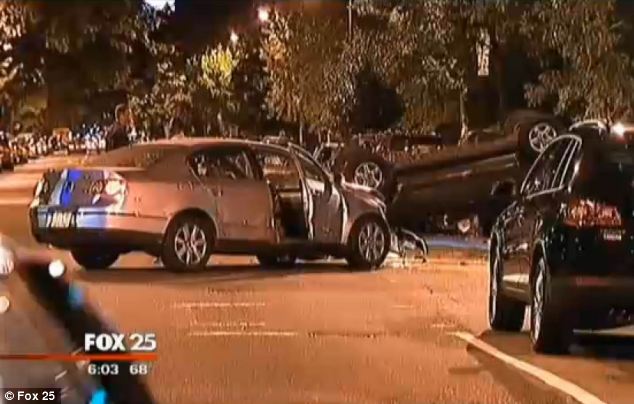 Define bitter irony?
Jessical Campbell, 27 and Jack Lanizillotti, 28 came to be killed Saturday evening after the couple on an evening walk came to be hit by a car after it flipped over near Boston's Charles River.
Ironically moments before the couple's death they had uploaded a picture to Instagram showing a sunset over the water, writing: 'Little sunset action on the esplanade.'
The couple, who had been together for several years and shared an apartment in the quaint suburb of Brookline, were taking a stroll near a Back Bay intersection when the freak accident occurred.
The calamity came to happen at 9.15pm, when two vehicles collided at Beacon and Fairfield streets, causing one of the automobiles to flip over and strike Campbell and Lanizillotti.
Karen Pevenstein who was at the time eating dinner at home when she heard the commotion would tell Fox25 that one of the cars had driven through a red light.
Reiterated the witness: 'When you heard the sound from your window, you knew it was bad, just the sound of it,'
'It's just a horrific scene.'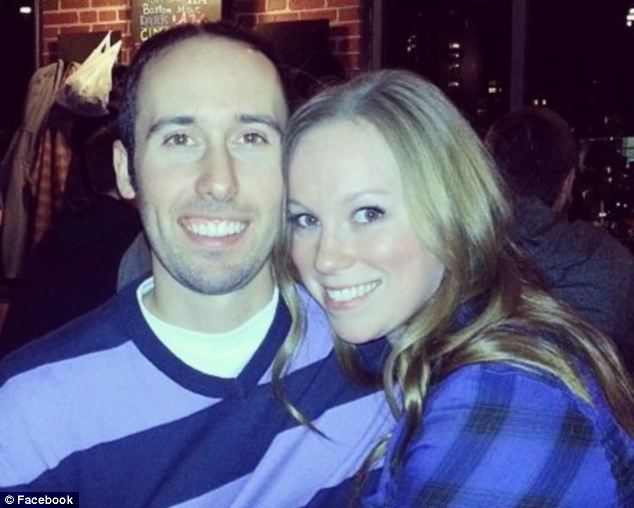 Lanzillotti, an Emmy-winning production manager for the Red Sox, died at the scene.
His girlfriend, Jessical Campbell, a retail analyst who was supposed to run in a Boston Athletic Association 10K race on Sunday morning, died at Brigham and Women's Hospital, Boston Police told.
The two people in the cars were taken to Beth Israel Deaconess Medical Center with non-life-threatening injuries, police said.
The drivers have not been identified and so far police have filed no charges. The collision remains under investigation.
Distraught family and friends would come to remember the young couple as devoted to each other and their jobs.
'They were fun and loving with each other,' Lanzillotti's mother Patricia told the Boston Globe.
He graduated from Boston University in 2008 and worked his way up to manager of Red Sox Productions/Game Operations. In 2011, he won a regional Emmy Award in 2011 for the video 'A stolen base lesson with Jacoby Ellsbury'.
'We're a lesser organization for having lost Jack,' Red Sox Productions director John Carter said in a statement.
'We would say, "We need a shot of Johnny Pesky hitting a single," and he would say, "I know right where that is".
'There is no way to describe how much we will miss him – professionally and personally. Our hearts are broken, and we share our sorrow with his family and with Jessica's family. It's just incomprehensible.'
His aunt added: 'The kid was just a perfect, perfect kid. He's a very responsible, loving, caring person. Jack would give you the shirt off his back.'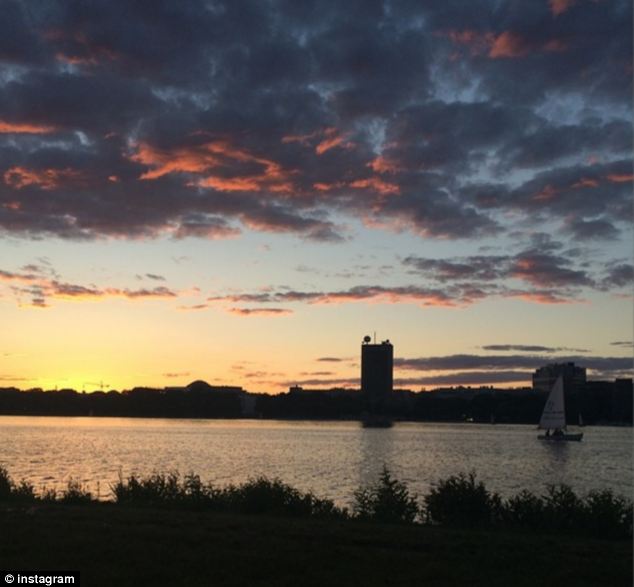 Campbell, who had been cheerleading captain at her high school, graduated from Northeastern University in 2010. Her father said the family was 'too distraught' to comment.
But a friend said that Campbell, a senior analyst for Kantar Retail, was 'just one of the greatest people you could hope to meet. Her personality was infectious and everybody who met her loved her. She was kind and loved everything about life,' the Boston Herald reported.
At the scene of the crash, mourners left five bouquets of flowers and a note reading: 'John + Jessica you will never be forgotten.'