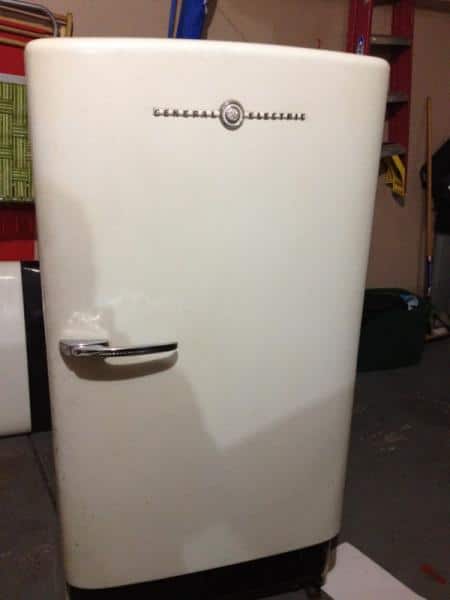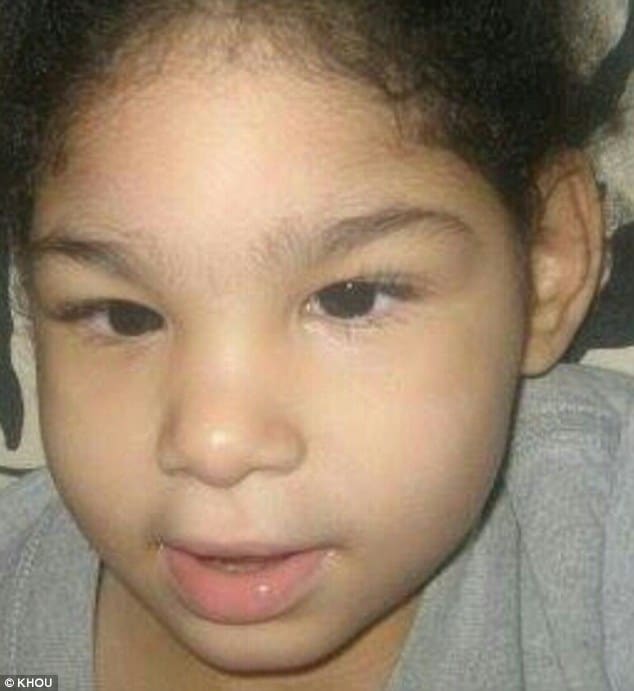 Ayahna Comb, a disabled 9 year old girl has come to be found dead in her mother's refrigerator.
The girl's death comes after the child's father had come to assume his daughter was alive, despite not having seen her for a while, after assurances from his former girlfriend, Amber Keyes, the girl's mother.
The girl's discovery came after a concerned neighbor, not having seen the child in a while took to calling police to check on the Houston, Texas, Happy Home apartments (yes the irony…) this past Monday evening where cops came to find the girl wrapped in blankets in the refrigerator.
Attending paramedics would determine that the child had been dead for at least a month.
According to Ayahna Comb's father, Armand Comb, he had last seen the girl two months ago, telling that at the time, despite her suffering form cerebal palsy she appeared to be in good health.
Offered the father via khou: 'Last time I saw her, she was looking good. It looked like she was gaining weight. Her cheeks were kind of fat. I would never, never suspect that.'
The girl's disability had rendered her immobile and confined to a wheelchair, and despite her age was still being bottle fed by her mother.
When Armand Comb spoke to his ex-girlfriend on Monday, the day his daughter was discovered, 'She was talking like she was there with them,' he said.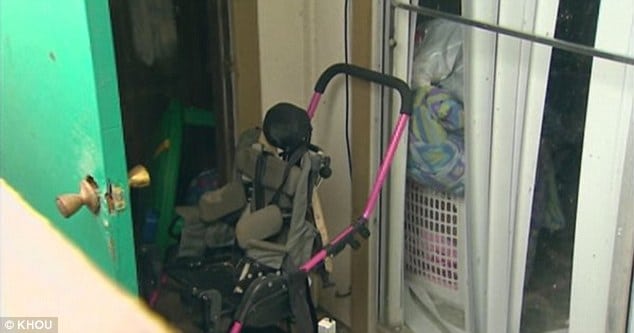 Since the gruesome discovery, child services has taken away Armand Comb's second younger daughter.
'Hopefully she will come back home tomorrow, or go to my cousin's house,' he told.
Adding: 'I just want to know what happened man, why?  I was right here I would've helped. I would've done anything.'
It's still unclear how the little girl died.
Since the incident, Amber Keyes has been cooperative with police after turning herself in.
According to Keyes, Ayahna Comb died Jan. 29th, 2014. At the time, Keyes discovered her disabled daughter not breathing she told circa 3 in the morning.
From there the mother told she attempted CPR, but as morning came, 'she knew the sibling of the child would be waking up, so she placed the deceased child in her bed and covered her with a blanket, and took her sibling off to school,' said Cora Christiaans, of Child Protective Services.
Keyes would return to the apartment she told, sat with the child's body for a while before clearing out the drawer in the refrigerator.
To date police have not yet filed any charges against the mother as they seek to determine how exactly the child came to die and how she ended up in the refrigerator. It is not understood why the mother declined to communicate the girl's death with Child Protective Services, authorities or the child's father.
Interestingly the mother had come to be involved in an earlier incident of child abuse in 20o2 which saw Keyes child adopted by her relatives. That case took place prior to the birth of Comb and her sister. 
Authorities have urged anyone with information to contact the HPD Homicide Division at 713-308-3600.