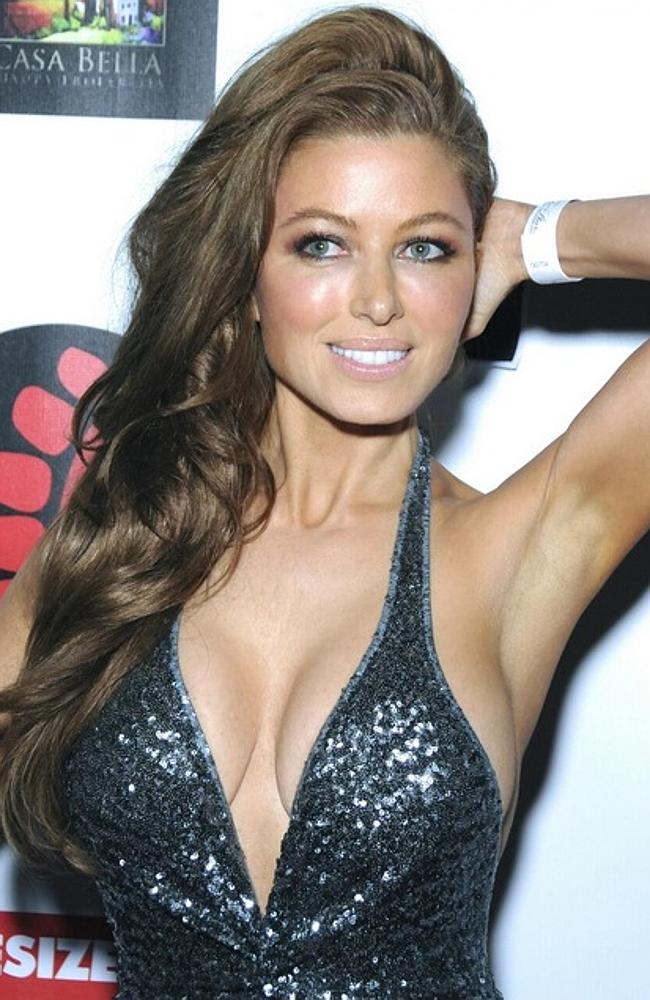 It seems for most men nothing says more than the tantalizing visage of a buxom young woman self ingratiating herself on national television.
Case in point, Rebecca Grant, a little known tv host on Fox Sport and ESPN who happened to be caught on cameras over the weekend as she attended a NBA playoff game between the Los Angeles Clippers and Golden State Warriors.
Whilst in the past sudden iconic sensations came to happen out of circumstance and sheer chance, in Rebecca Grant's case, the flirty tv hostess was fully aware that all eyes were on her as the tv cameras panned the audience. Naturally she did not fail to disappoint or miss her opportunity to make a splash with viewers at home and how.
heraldsun.com.au: Wearing a low-cut top, Grant was standing a few rows behind TNT basketball commentators Reggie Miller and Kevin Harlan who were analysing the game at the time, but you have to question how many viewers were listening to a word they were saying.
Judging by how twitter would end up responding, all ears and wagging tongues were on Rebecca Grant, something that the flirty media hostess has gone on to retweet in splendor in and how…
Below are some tantalizing pictures of the on and off  FHM and Maxim swimsuit model, who obviously knew exactly what she was doing…