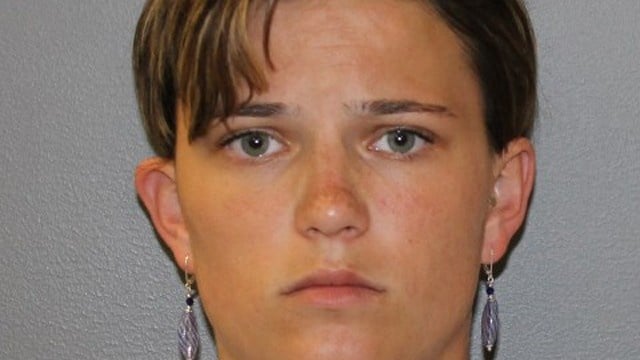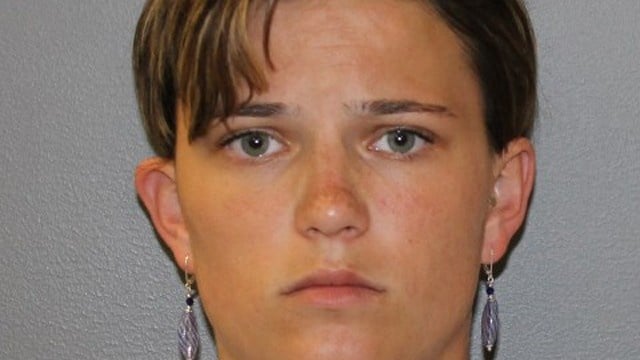 Danielle Shea, a 22 year old Quinnipiac University dropout has caused havoc after inciting two fake bomb threats all because she didn't want her graduation ceremony to take place for fear of alerting her parents that she hadn't been attending school in the first place. All while collecting thousands of dollars in tuition payments from them.
Upon finding no bombs in the school campus library it wasn't until a second call to authorities came 17 minutes later (yes Danielle is in a hurry) that authorities opted to relocate the ceremony to the TD Bank Sports Arena at the school's York Hill Campus.
At the time of the second call, Danielle Shea had told authorities: 'You haven't cleared out graduation. That's not a good idea.'
Nevertheless it wasn't too long before cops were able to identity the caller's phone identity being that of Danielle Shea (that's right kids, Danielle can't even get that part right) where she was promptly arrested by cops after being spotted wearing a cap and gown where the ceremony was taking place.
Oh dear kids, can you all see where this is going?
Upon further questioning our collective hero admitted that she hadn't attended school this year along with having collected thousands of dollars from her mother, who thought the money was going to her daughter's education. At the time she feared her parents noticing her name not being on the graduation roster.
Which of course raises the awkward question where was the money going after all?
University spokesman John Morgan would later tell 388 students were part of the commencement ceremony for the College of Arts and Sciences. It was delayed 90 minutes due to the threats.
Danielle Shea has since been booked on charges that include threatening in the first degree and falsely reporting an incident. She was ordered held in lieu of $20,000 bond.
Interestingly Shea was a criminal justice and psychology major before dropping out some months ago.