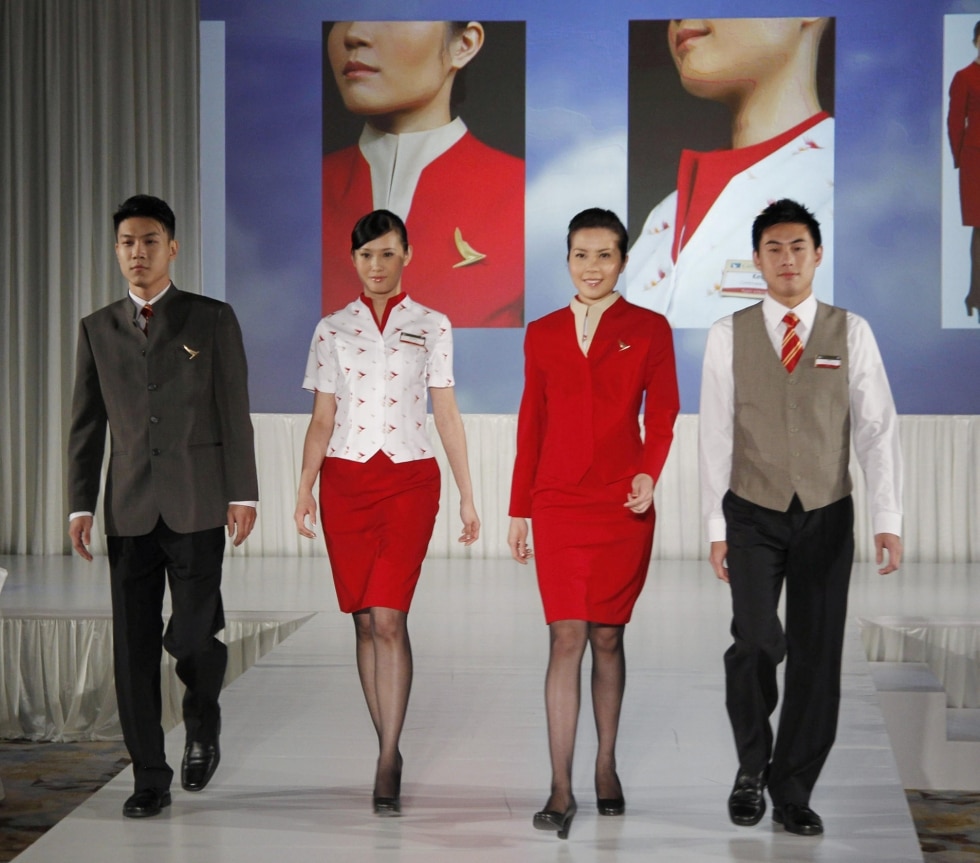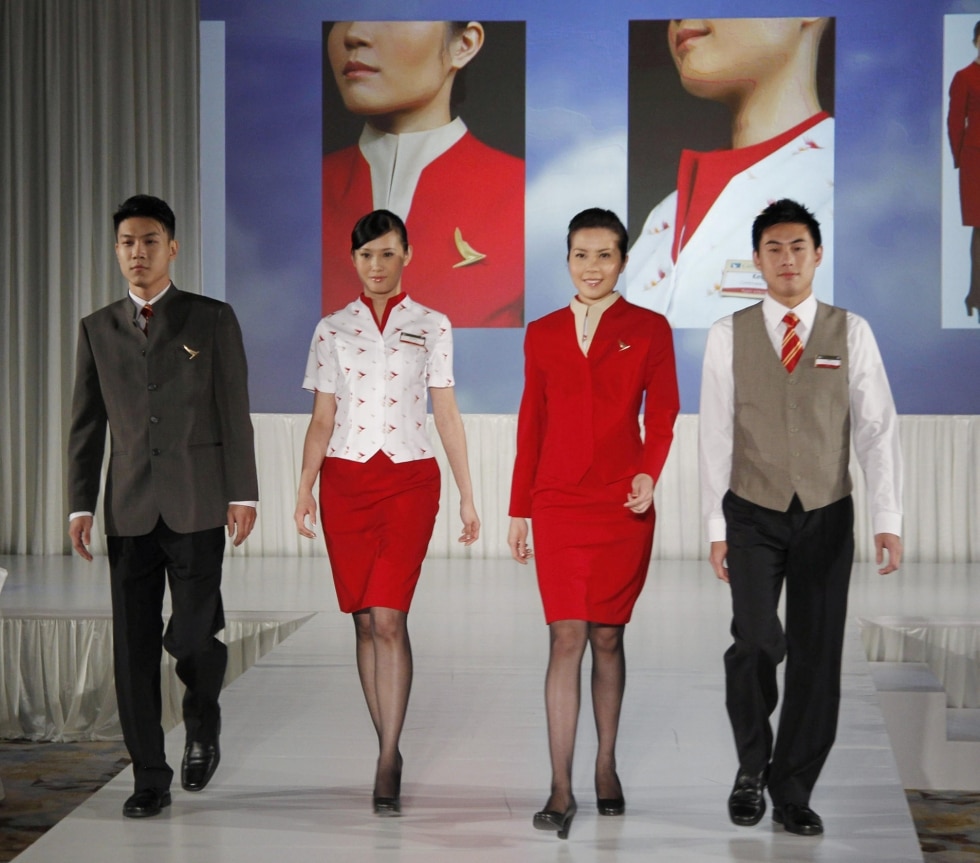 Cathay Pacific air stewardesses have complained that their uniform is too revealing and should be changed to stop sexual harassment.
Told the stewardesses through the Cathay Pacific Airways Flight Attendants Union, 'our blouses are too short, our red skirts too tight, making them too uncomfortable to work in.'
Reiterated FAU vice chairman Julian Yau: 'They are worried about the uniform being too short when they work,'
Yau also told how many attendants have complained about the uniform since it was introduced in 2011, with some reporting the shortness of the blouse left their midriff exposed when they bent down.
Added Yau: ''The uniform represents the company and (should) also make the crew feel comfortable and confident',
To date flight attendants have expressed a desire to have blouses lengthened and the skirts more loose fitting.
' We really hope that Cathay will do something.' Yau emphasized.
Contemplated FAU honorary secretary Michelle Choi when asked why she thought cases of sexual harassment seemed so prevalent: 'I think part of the reason is that we treat our passengers so well. They are spoilt in some ways.'
'Some of the Marco Polo Club [frequent flier] members think they can do things to us because they are privileged and we somehow allow it. That is very bad.
"They think it is part of their privilege … Afterwards, they believe they can apologise and everything is settled.'
A study by the southern Chinese city's Equal Opportunities Commission in February found that 27 per cent of Hong Kong attendants had been sexually harassed on flights in the past 12 months.
Eighty-six per cent of the 392 participants who said they were sexually harassed were women.
Harassment allegations included 'patting, touching, kissing or pinching,' or 'staring in a sexual way' or as 'sexual jokes and requests for sexual favors', according to the survey.
Approached by the South China Morning Post, Cathay Pacific told: 'We do not tolerate any form of harassment and take the issue of sexual harassment seriously,'
'Crew are welcome to exchange their uniform any time if they feel the fit is not right.'
An upcoming May 13 meeting will seek to redress the union's concerns.