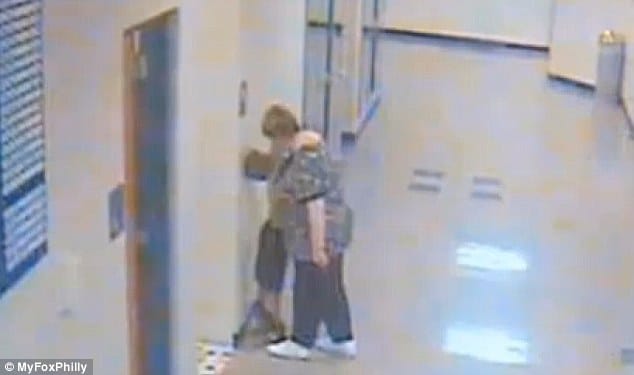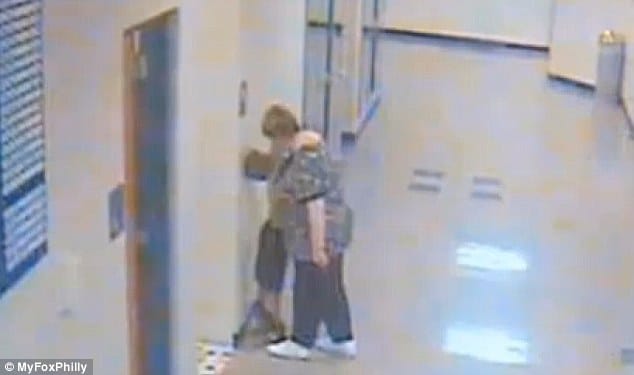 Barb Williams, an Ohio kindergarten teacher has been suspended for ten days after surveillance tape showed her grabbing a six year old boy by the neck.
The release of the video has since infuriated the boy's parents, Anthony and Autumn Nelson who have argued that the teacher's suspension of ten days on unpaid leave is little punishment and that she should be fired all together.
The video footage shows the moment the six year old boy, Ian Nelson walked out of a bathroom, presumably without his teacher's permission before she allegedly then grabs the child by his collar and lifts him in front of a wall.
But things get gory as Barb Williams is then incredulously seen grabbing the child by the throat, tilting his head back and forcing him off his feet.
The child would subsequently be left bruised.
The incident came to the attention of school authorities after  a member of staff at Riverdale Schools in Hancock County reported Barb Wiliams.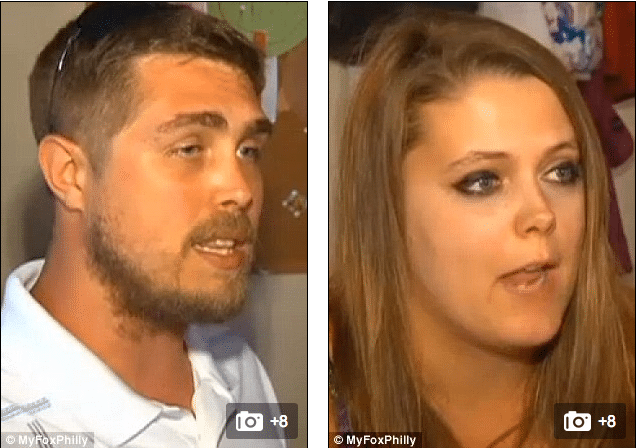 Told the boy's father, Anthony Nelson upon being shown the video: 'We thought it was just a little incident that happened.That's what the school made it sound like. All of a sudden, we get this video today and this is just outrageous.'
Added the child's mother, Autumn Nelson:  'I just started crying. I burst out in tears.'
Reiterated Anthony Nelson: 'If I were to do that to her, I would go to jail,'
'I don't think she should be teaching anymore …there's no one that should ever put their hands on a child.'
Despite calls to have the teacher who has taught at the school for 14 years fired or moved the school has resisted their demands.
Making things disconcerting is the fact that once Barb Williams returns from her suspension which cuts into school summer holidays, the teacher will be allowed to resume teaching the class that the boy attends.
Added Autumn Nelson: 'He's scared of her, even going to the school next year, even the year after he'll still have to see her if she's present in the building. That's probably going to scare him,' 
Added Anthony Nelson: 'The principal told at that time that she's a highly recommended teacher and they are unwilling to transfer him to a different class.'
Eric Hoffman, the superintendent for the school, apologized to the Nelsons, telling: 'We haven't dealt with this much at Riverdale … This should not happen.'
It is understood at present the school has filed a report with the sheriff's office, Department of Education, and Child Protective Services.
Barb Williams to date has declined to comment.