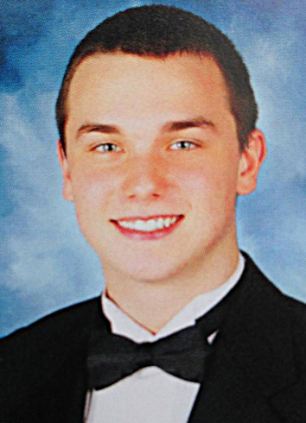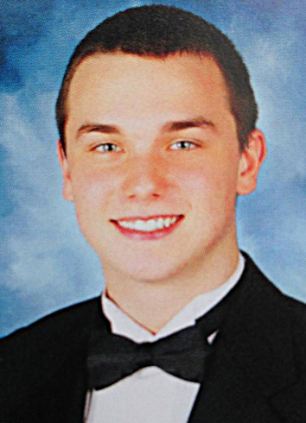 Authorities are putting the pieces together as to why 19 year old youth, Geddy Kramer of Acworth, Georgia, dubbed the FedEx shooter yesterday shot at and injured up to 6 people before finally killing himself.
What is known is the the seemingly happy go lucky package handler worked at a FedEx package sorting center outside of Atlanta before turning up to his place of work yesterday circa 6 am armed with an assault rifle, knife and bullets strapped across his chest 'like Rambo.'
Witnesses would later tell that the youth was dressed as if he was heading to war and was also armed with Molotov cocktails.
At the time Geddy Kramer drove up to a guard shack and shot the security guard inside point blank before then proceeding inside the the complex and shooting five more people. By the time cops arrived they found Kramer dead from an apparent self inflicted gunshot wound.
Three of the victims were critically wounded, though only one remained in critical condition by Tuesday afternoon. Police say three were in stable condition, and two others were treated and released.
In trying to assess why Geddy Kramer went off, one co-worker told how Geddy Kramer's problems at work may have been the straw that broke the camel's back.
'Just how they treated him at work — the management always complaining for him to do even more than what he was expected and him not getting paid enough,' the co-worker said.
Bryanna Cunningham, a close friend of Kramer's, said she knew something was bothering him recently, but she would have never imagined what happened.
'I know he seemed a little depressed and I would talk to him about it but he's not very open. But when I did talked about it he'd, like, cut me off,' Cunningham said.
A co-worker told Mashable that the last time he saw Geddy Kramer was Friday afternoon when his request for a vacation day was reportedly denied.
The co-worker said: Me and another employer were talking about him and how he requested to take off Saturday, but his manager told him no. He took off anyway, and he didn't show up this morning. We thought maybe he just quit. I tell people on my other shift, one of these days a manager is gonna say that one thing to that one person and this is gonna set them off, and they [are] gonna come in here and start shooting, and that happened today."
At present it is not understood if the individuals shot were purposefully marked (there were 200 present at the time of shooting) or whether workers at the facility have complained of unfair work practices…and why for that matter the youth chose to dress like a fictional action hero going to combat.