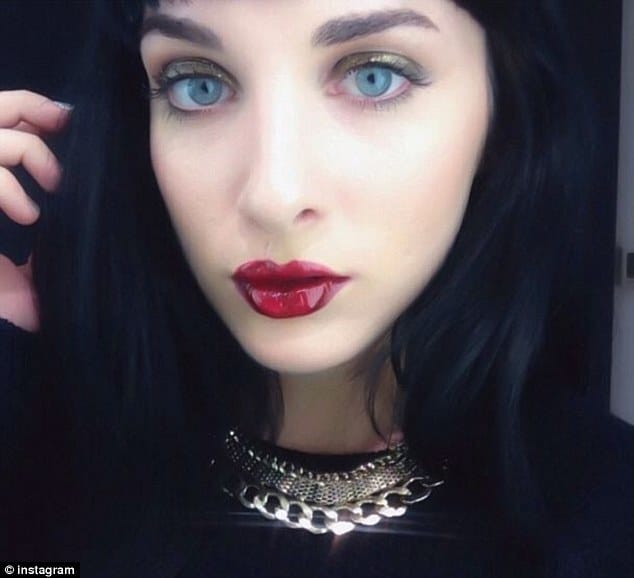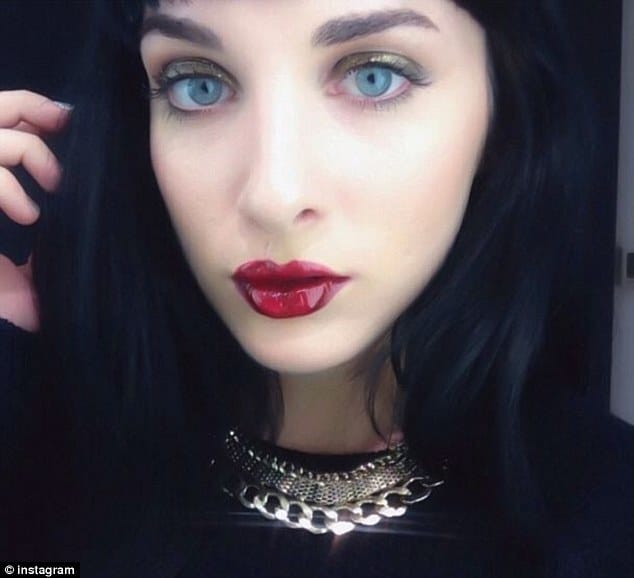 Lauren Urasek has a confession to make. She has become the most hit on girl on online dating site, OK Cupid, which she admits is a complement. The problem? She's not that necessarily thrilled about being that messaged popular to begin with…
How popular Lauren Urasek has become and what that all means came to be shared with readers on women's site XOJane where the 23 year old make up artist in a first person account revealed how her online dating fame has taken a toll on her dating life and why she's perhaps not surprisingly once again single.
It wasn't' until after a seven month relationship with a man she met on OK Cupid recently ended that Urasek decided once again in January to rejoin the dating site. Yet no sooner had she re joined, Urasek found herself being incestuously messaged where even, popular culture site, nymag took notice telling her that they now wanted to write an article about the make up artist and how she had become one of the four most desired people in NYC. Naturally the following day, Urasek tears down her profile in the hopes of losing her creep followers (some of whom she has documented here) and setting up a new profile page on the dating site which needless to say would soon find her shooting up the popularity stakes once again. But why?
Her profile, which appears under the user name nebulaeandstuff, reads that she is 5-foot-five, curvy, an atheist and an astronomy geek. Lauren Urasek also mentions she enjoys 'hockey, whiskey, swimming in an open ocean, down comforters.'
'I don't get intimidated easily,' her description warns prospective suitors.
In writing for XOJane, Urasek writes: 'I haven't ever claimed to be the hottest piece of a** out there, and growing up as an ugly duckling, it was a surprise.'
Which still doesn't answer the question of how and why a 23 year old make up artist with admittedly stunning blue eyes, a buxom figure populated with daring tattoos and a Betty Boo type haircut and matching face manages to draw so much attention and why for that matter the young woman feels compelled to use a dating site in the first place.
Writes Urasek: I haven't had much luck meeting guys out in New York City. I've been told I'm intimidating and not that approachable. I agree with those descriptions somewhat. Guys I've come in contact with have no social skills in person. Brooklyn dudes are more concerned with their skinny jeans and haircuts than being a man. I did meet my ex boyfriend on OkCupid and that gave me faith that not every guy on an online dating site was scum.
In describing why she's become so adulated on the dating site Urasek suggests that it may have something to do with the winning combination of her looks, the correct spelling of her profile and her ability to steer clear of clichés like 'living life to the fullest' and 'long walks on the beach.'
From there we are told that Urasek has gone on no less than ten dates over the past three months via OK Cupid. But that too didn't turn out the way she would have liked.
'Out of the dates I have gone on, I've met guys that tried to kiss me within 10 minutes of meeting me, lied about their height and/or weight in their profile and propositioned me with monetary offers for sex,' Urasek wrote.
Nevertheless Urasek does admit that there were some men she liked who were not interested in going out on a second date with her.
'Not even the most messaged girl on OkCupid is immune to rejection,' she remarks.
Yet whilst she's not particularly concerned about finding the right mate, she does admit that having infatuated admirers comes with the downside of having too many options on the table.
'I have gone on first dates where at the end of the night I'm unsure if I would go on a second,' she mused. 'Maybe I would choose to go on a second date if I didn't have new offers every day.'
Nevertheless, despite all the attention she receives Lauren Urasek notes that her dating experiences in New York City have been exhausting and not fun.
'Trust me, the free oysters and endless glasses of bourbon aren't worth it,' she writes.
And while it may flattering having the ability to take her pick of the men, Urasek pointed out, 'Attention from 1,000 men doesn't equate to attention from one significant man.'
And then there was this comment on the site that elicited a rueful smile from this author:
I don't find her to be narcissistic and take no issue with her, personally, except for the coy dismissal of why she gets so much attention. There's nothing wrong with a crotch-skimming, cleavage-pumping look and pouty red lips if that's your personality and speaks to what you're looking for. By all means, flaunt it if you've got it! But don't pretend to be puzzled.
She is sexy and she knows it. She presents herself in a way that plays up her looks. She gets attention for it because men are by and large incredibly shallow creatures, especially when exposed to the meat market that is OkCupid.
Why not just leave it at that? The idea that she is in possession of some kind of ethereal otherness that none of the rest of us can ever hope to know is just silly.
I don't mean to be dismissive of her personality or intelligence, but that's just not how it works unfortunately.
The below is via nymag,(one straight guy, one straight woman-Lauren Urasek, one gay guy, one gay woman) where they were asked what their deal breakers were.