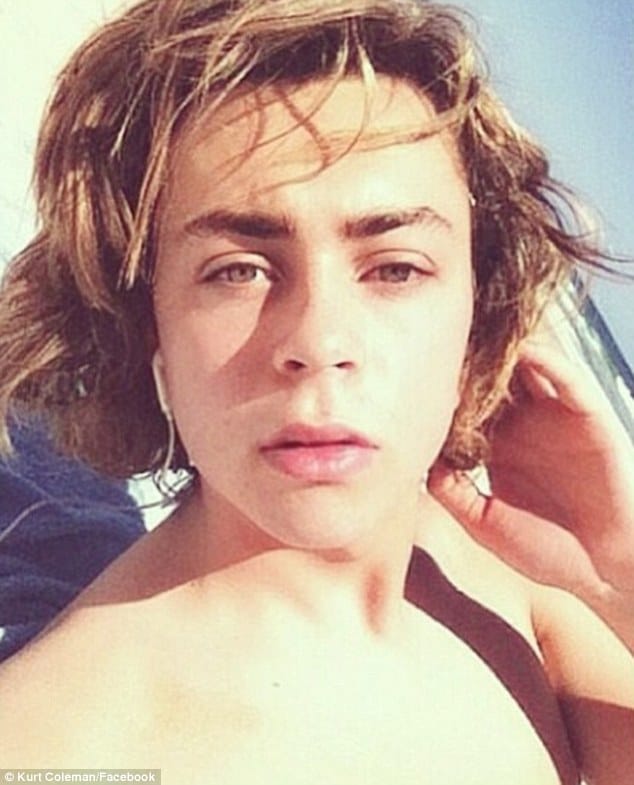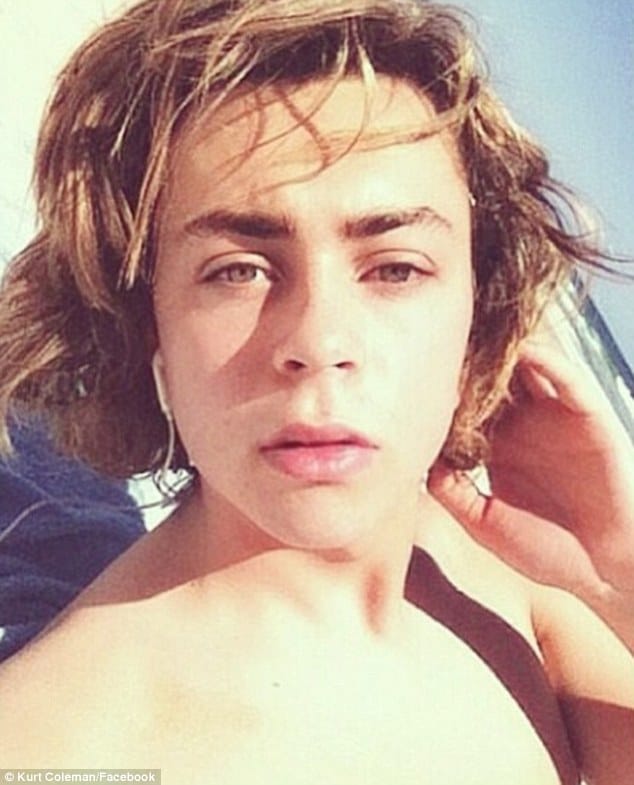 Australia's Kurt Coleman is the wet dream you only dared you could be….
Kurt Coleman to be sure has a very high fascination for all things sparkling, glamorous, pretty, beautiful and perfect, just like him.
To date Australia's self confessed version of Paris Hilton (according to our collective hero) has amassed more that 171 000 followers on Facebook and nearly 85,000 on Instagram.
Told the youth in front of a live tv audience once of Paris Hilton: 'She's my inspiration, she's just like me, that's why I love her.' 
Just like Paris Hilton and many who have since come behind her, Kurt Coleman keeps an array of social media accounts brimming with unashamedly self indulgent photos of himself.
Which is to say Kurt Coleman forever wants us to remember he is all things sparkling, glamorous, pretty, beautiful and perfect.
'I'm hot and I love myself,' he recently told his loyal legion of fans.
'People are really jealous of me, I can understand why, and I'll never change for anyone because I love myself.'
For the record, Kurt Coleman tells he takes selfies '24/7 because I love what I see in the camera.'
I know kids. If only we all had the confidence and chutzpah of Kurt, the world would be a better and lovelier place. Right?
Naturally being as beautiful, perfect and pretty as Kurt has spawned a mini industry whereby Kurt is able to flog Kurt Coleman related merchandize.
Kurt's online merchandise site, The Kurt Coleman Supply Company broadcasts it exists to promote 'the poster-boy to thousands of youth around the world for being who you are and not caring what anyone else thinks.'
'It's so funny, I can't believe it really,' Kurt tells the UK's MailOnline.
'It's ridiculous, they're making money off my face, I'm going to get around to getting money out of them.'
 The teenager reveals people approach him in the street 'every single day, sometimes it's scary, I have to run sometimes…I've been hit so many times.'
Asked if his online profile is an invented character or if he really does love himself, Kurt replies: 'I do, I love who I am, I don't think it's wrong.
'I think everyone should think they're pretty, it's literally OK to hate yourself these days.'
Adding his confidence is not hiding any insecurities, 'I do love myself.'
In a testament as to how popular, beautiful and pretty Kurt Coleman really is, Kurt tells of one instance where a girl once broke into tears when he signed a shirt for her at a Gold Shopping center.
I know kids, Kurt has the self assured rock power of being adulated for nothing more than his social media skills. But then again he looks so pretty being famous, he might as well be famous, for simply just being famous. Who needs talent these days, when the real juice is knowing how to work the media?
And of his national appearances on TV, Kurt simply offers: 'Everyone's obsessed with me.'
'I'm obsessed with me and that just makes everyone else obsessed with me.'
Who needs modesty when Kurt is in the room? It's a free for all and I agree. Bigger, bolder, prettier and sparkling is the name of the game.
But lest you think Kurt Coleman's sole focus is purely on himself. Think again kids. Kurt can talk a mean game about things other than himself if he really puts his mind to it.
Recently Kurt had a thing or two to say about Malaysia's Airlines Flight MH370 disaster.
Told the pretty boy at the time: 'The Malaysian plane flew really high in the air and out of the planet, that's why no one can find it, it went in to space,'
Of the adversities of being so pretty and famous, Kurt Coleman revealed in a youtube video that he was threatened with suspension from high school because of him feeling obliged in signing autographs. Yes kids, fame is awful and inconvenient and takes so much out of those of us who are destined to climb the great wall of popularity stakes.
Despite the inconveniences of being too pretty and too famous (oh well) Kurt Coleman has let on that his ambition is to naturally host his own television show and to his credit recently signed on to be a regular paid segment with local media outlet, Studio 10.
If only you were so beautiful, sparkly, pretty and perfect too…..