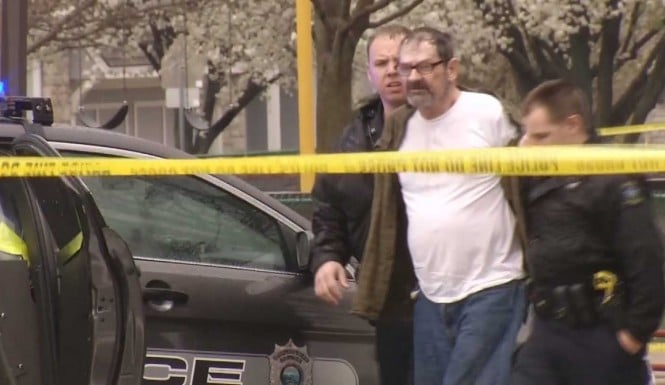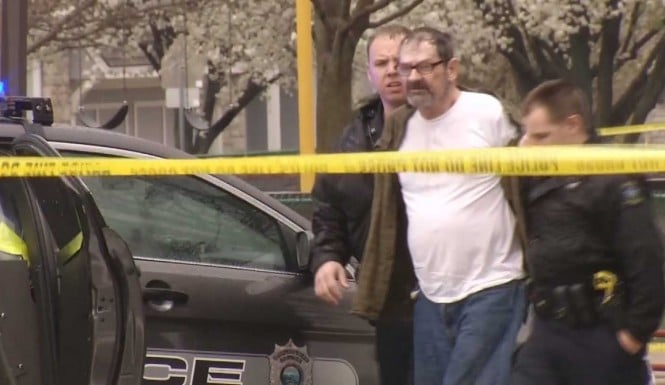 Glenn Frazier Cross, 73 has this afternoon been arrested after shooting dead at least three individuals involving two nearby locations. The first being at a parking lot at a congregation on the eve of Passover at a Jewish community center at Kansas City. The second shooting at a nearby retirement community said to be popular with Jewish retirees.
Glenn Frazier Cross, white supremacist and Ku Klux Klan member. 
At the time of the shootings, Cross was heard asking if his intended victims were Jewish before shooting them dead. Witnesses also told as the man was led away by police he smiled and began screaming 'Heil Hitler.' 
At present it is not clear if the shootings were a hate crime or what necessarily motivated Glenn Frazier Cross, who authorities have told did not come from the community.
Cops have told the deaths took place at two locations. The first shooting was in the parking lot of Kansas City's Jewish Community Center. That shooting claimed the lives of two victims, including that of a 14 year old teenage boy and his grandfather whilst a second shooting soon there after took place at nearby community, Village Shalom in Leawood, Kansas, where an elderly woman was killed.
During the second shooting, Cross took aim at two other individuals but missed.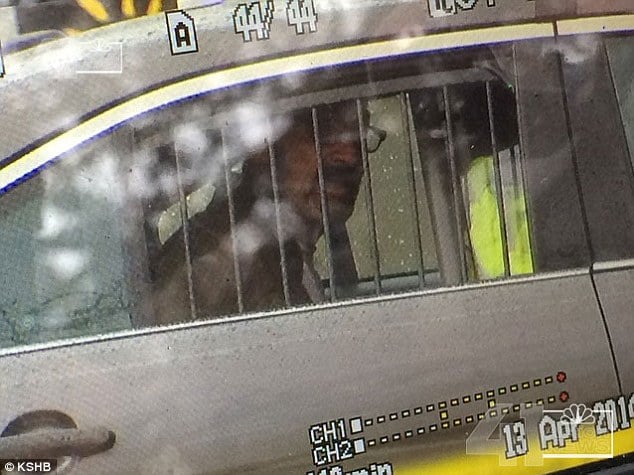 Pursuant to the shootings, the Jewish Community Center issued a statement saying: 'Our hearts go out to the families who have suffered loss on this tragic day. Our heartfelt gratitude as well to all those in Kansas City and around the world who have expressed sympathy, concern and support.'
Told one witness, Mike Metcalf who saw the man outside of the Jewish Community center: 'I turned to look to my right and I can see a man standing outside a car with a shotgun, what to me looked like a shotgun, and there was somebody laying on the ground.'
Offered Overland Park Police Chief John Douglass: 'We have no indication he knew the victims,'
'As you might imagine we are only hours into this investigation. There's a lot of innuendo and a lot of assertions going around. There is really very little hardcore information.'
Reiterated Rabbi Herbert Mandl: 'Asking someone if you are Jewish before shooting sounds very much like a hate crime.'
Offered Kansas Governor Sam Brownback: 'We will pursue justice aggressively for these victims,'

At present  Glenn Frazier Cross is being held by Overland Park police on multiple charges including premeditated first-degree murder, according to online jail records.