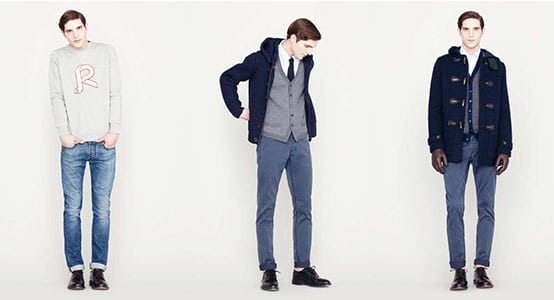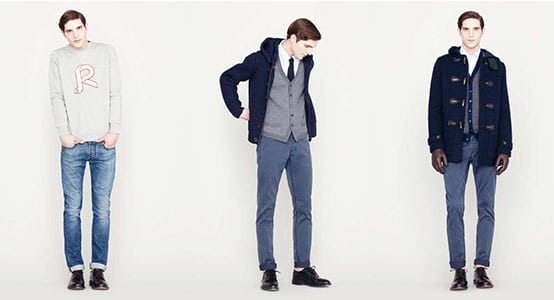 Dressing for lifestyle and situations such as that job interview, the first date, Saturday night cocktail party, the society benefit season can be a very tricky process, brought with inertia, confusion and trying to figure out how to get that right look.
Fortunately there is a way to take a step back and assess all your styling and fashion needs courtesy of the many destinations being offered on the web. Something as a 'gentleman' until now I paid scant regard to.
One destination I have been toying around with includes online fashion depot retailer zalando with its wide array of world class designer wares, designers, shoes, accessories and tips on how to affect the right look for that upcoming occasion, where one can look take advantage of the latest fashion trends, wares and generally see what's out there.
Which probably isn't a bad idea considering the time crunch most of us are faced these days, being physically forced to assess what is fashionable, tasteful, zingy but now with the thankful presence of a curatorial team that has taken the time to offer some rather beguiling choices.
That said there are other ways to skin the cat as well, including a dossier of fashion sites that can help a gent get his look spot on.
One site that has intrigued me of late includes Format, an internet street wear magazine highly impacted by street art, graffiti, and urban culture. It provides "everyday updates, exclusive contests, and tips tailored to one's lifestyle on top of featuring artists and designers that influence and enhance urban trends. Which for someone like me who likes to take their influence from the streets and counter culture isn't a bad thing.
Another avenue that had me intrigued also included Slamxhype, a web magazine founded by Adam Bryce in 2003. Though it looks like a fairly modest website, it provides a hefty load of content each day covering topics on style, art, culture, design, and technology that is applicable to the trendsetting man (you and me).
The site brought welcome relief in the form of an excellent assortment of accessories, including embroidered belts, and the masculine tote bag (who knew such things for the lad existed?). The best part though includes a #WIWT section where you can asks the question "What are you wearing?" where other readers can share personal style tips with one another.
Another site that got my attention included Hypebeast, a one-stop source for the latest in anything from fashion and art to gaming and technology. With over 180,000 Facebook likes, it is a favorite among men with refined tastes, which I am going to assume both you and I have.
Now the plunge, now that I had read up about as to what was trending and making fashion editors dizzy I decided to take the brave step of logging onto zalando's inspiration style page where I could begin to contemplate a myriad of wares in light of my savvy research as to what was making the fashion world buzz this season.
Dreading being inundated and utterly confused, I came to find myself surprised at the gamut of suggestions, accompanying accessories and looks being offered to us gents.
From a whole new wardrobe to finding the right zippy shoes, cravettes in a one stop place that had already been curated for the indelible likes of me and you. I may have not been looking for a whole new wardrobe when I set out to take advantage of this weeks upcoming society benefit but suddenly my appetite had been whetted.
For the gents I got a suggestion of new coats, shirts, spring shorts (the floral design had me beguiled), fedora hats, trench coats ( I probably own at least 7 and I can never own enough, the Comme Des Garcons is a timeless favorite) sunglasses, trendy stove pipe coats, jeans, chic trainers (that's the new look I have been sporting at all my spring cocktail sessions here in NYC lately) all from a wide array of designers including Tommy Hilfiger, Diesel, Converse, Esprit, Religion and pretty much anyone from all over the world.
Below are some more kindred pieces that I am looking forward to donning into spring/summer as cocktail and the benefit season moves into full force. All found here