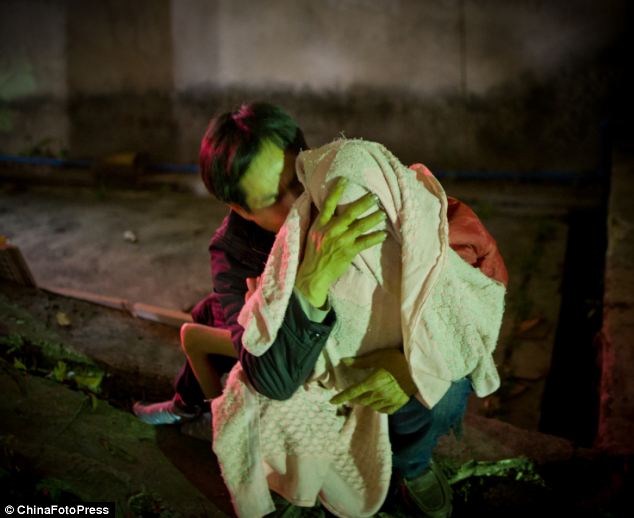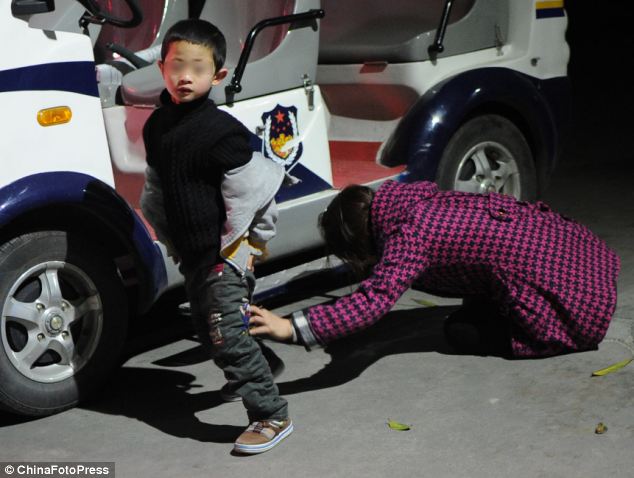 New photos have been released showing the heartbreaking last moments as parents say goodbye to their children in China's baby hatches.
The latest images come via a center in Guangzhou, one of 25 such facilities were parents relinquish their children often due to poverty or inability to cope with disease or disability.
China builds 'baby box' where parents can dump their unwanted children.
Abandoning children is illegal in China, but the 'hatches' were introduced so parents could abandon infants safely rather than leaving them in the streets. That said many parents feel that they have no other option.
Nevertheless critics have spoken out about China's baby hatches arguing that such facilities may make some parents feel it is more socially acceptable to abandon their children.
For some, the influx of abandoned babies simply highlights defects in the child welfare system.
After opening in January, the hatch facility at Guangzhou was promptly closed as staff were becoming overwhelmed with 262 abandoned children – all of which were ill or disabled.
Told one mother: 'My baby cannot take care of itself when it grows up. I just want my baby to survive.'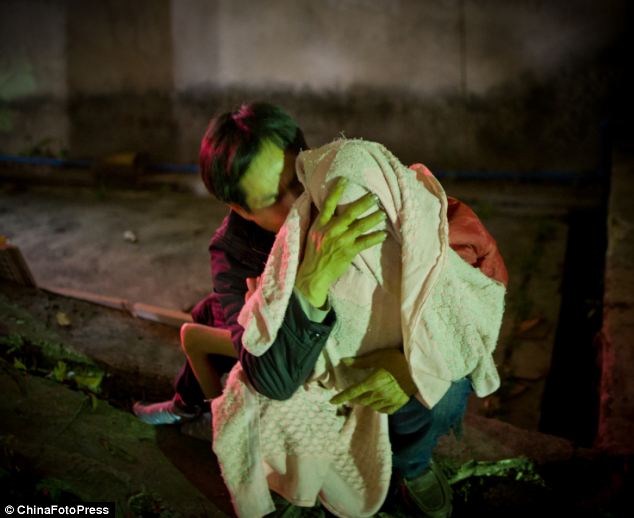 Reacting to the crisis of parents abandoning their children in China's baby hatches, the welfare home's director Xu Jiu announced a suspension of services.
Told Jiu: 'I hope everyone understands the difficulties the welfare centre face.'
 'We are temporarily closing the centre [to new babies] so that we can properly care for the infants already at the centre.'
After the doors closed Xu Jiu was forced to warn parents that anyone abandoning their children while the centre was shut would be reported to police and face prosecution.
Xu Jiu would add that the center had taken in 262 children since it opened on 28 January. All the babies – 67% of whom were less than a year old – had varying degrees of illness. More than 90% survived.
Some 10,000 children were abandoned in China every year, said Wang Zhenyao, president of the China Welfare Research Institute at Beijing Normal University.
Media reports say many of these are girls and disabled children.
Abandonment has been encouraged by the one-child policy and a traditional bias for sons, who support elderly parents and continue the family name, leading to the abandonment of girls.
Some parents hampered by the policies of China's one child policy have even begun giving away their children on the internet.
Even as China starts to relax the one-child policy, allowing millions of families to have a second child, it still penalises people who flout the rules.
Told China Human Rights Defenders (CHRD) in a recent statement: 'China's abysmal record in protecting children continues to raise serious concerns,'
'Many problems with protecting Chinese children's rights are caused by the lack of legal and enforceable safeguards as well as obstruction by government officials of efforts—both by families and civil society in general—to improve conditions for children.'
Last July, the ministry of civil affairs announced that the scheme would expand to another 18 provinces and big cities by the end of 2015. Beijing will open its first baby hatch within the year.
No plans have been set to re open the center closed at Guangzhou and it is yet to see whether there will be political will to open newly planned baby hatches in the foreseeable future.