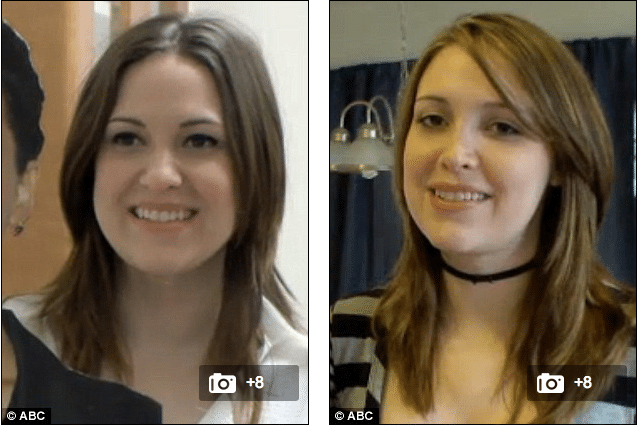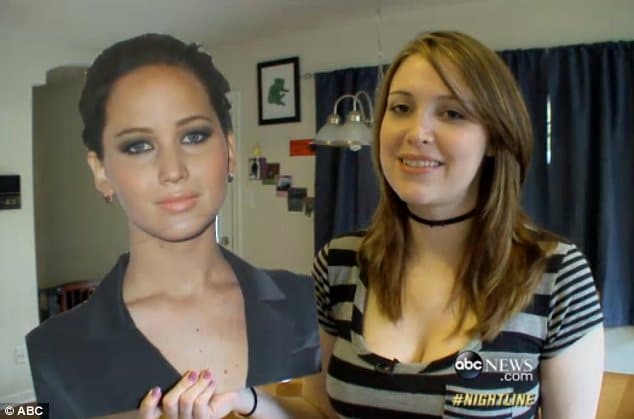 A Texan woman by the name of 'Kitty' has revealed that she undergone 6 surgeries and has spent upwards of $25K to look like actress Jennifer Lawrence. Why you wonder?
According to ABC's Nightline Kitty said she appreciates Lawrence's 'spunky and fun' personality and called the actress' body 'banging.' Which as far as I'm concerned enough to take out my wallet/purse and re invent myself. Or is it?
A 30-year-old dog trainer, a wife and mother to a 5-year-old daughter, Kitty embarked on a four-week odyssey in February at First Surgical Hospital in Houston, Texas.
[…]
Kitty underwent $25,000 worth of surgeries — minus a discount from the doctor for appearing on television — which included liposuction to her face and body, a breast augmentation, rhinoplasty and fat grafts to her cheeks and buttocks. The entire procedure took six hours and her recovery took a several weeks.
Kitty says that over the last few years, the more famous Jennifer Lawrence has become, the more she has heard from friends and strangers about her resemblance to the actress.
And when you look like an action hero, then one must commit to being an action hero.
Reiterated Kitty: 'I am a strong woman…I am in charge of how I look and I can change that and then change that again if I want,'
'I'm not trying to look like Pamela Anderson here during her 'Baywatch' days. I'm trying to look like a very capable, very personal level-headed female who is an Academy Award winner.'
Which is like saying: 'I'm game to be my magic hero if I feel like it and it's my life.'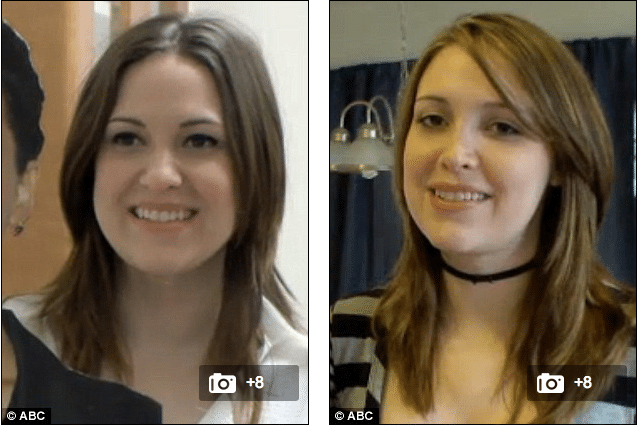 If you are asking about Kitty's mental well being, I wouldn't blame you. There is something to be said about changing the way you look so you can look like someone else. It suggests low self esteem, apathy, carelessness and a religious belief if one copies and pastes they become the qualities another individual possesses. Or at least looks as if they do. But I'm not a psychiatrist. I'm just a tabloid hack resigned to throwing darts at the human condition.
And what does Kitty's surgeon, Dr Franklin Rose of Utopia Plastic Surgery in Houston think of his patient's transformation?
'By this point in my career, after evaluating 14-15,000 new consultations, you can tell very quickly within a matter of a minute if the patient is well adjusted or not well adjusted for whatever the procedure they might present.'
So Kitty is well adjusted? Or maybe she's not? Then again why is there so much pressure in society for women to have to kill themselves to have to look a particular way anyway? Even if it's some superhero they have a passing resemblance to?