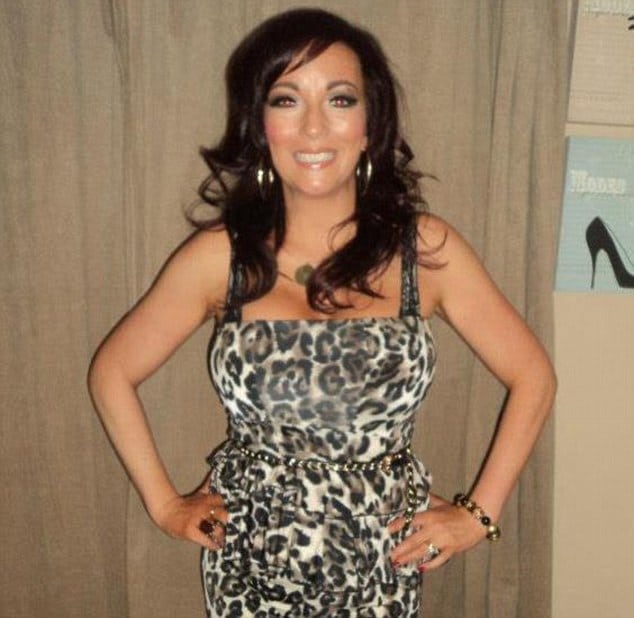 Bernadette Smith, a 35 year old UK school teacher has narrowly avoided a prison sentence after authorities levied charges against her after she took to cuddling up with one of her then 16 year old students in her jeans and bra overnight.
In telling why she pursued the boy, Gary Ralston, which would ultimately cost her marriage and her job at the school, Bernadette Smith told she was infatuated with him.
Waiving his rights to privacy, the boy said prior to the teacher targeting him, she has been one of his favorite teachers.
Told Gary Ralston: 'I was thinking I was quite lucky. A lot of the boys fancied her. I couldn't believe she was with me. It was the last thing I expected. She said she thought she was going crazy but couldn't help the way she  was feeling.'
It was only because the relationship didn't go further that the teacher was spared jail.  Nevertheless during her sentencing, Sheriff Wyllie Robertson told the mother of three she had committed a serious abuse of trust.
In describing how the teacher sought him out, Gary Ralston told the following: 'When I started year six, Bernadette was no longer my teacher, but we'd pass each other in the corridor, say hello and smile,'
He would then tell that Smith later summoned him to her classroom.
'I walked in and as soon as I sat down she said, "Ever since we've been back at school and I've seen you around, I've been realising I have feelings for you",'
Describing himself as 'curious' and 'excited', Gary agreed to meet the history and English teacher on September 13 last year.
The pair drove to a park and went for a walk but when they got back to the car, Smith kissed him passionately.
The boy told he worried for Smith's job, husband and family but said she 'didn't seem too bothered.'
Warned by his father to be careful, his grandmother nevertheless called Bannockburn High School to complain. The teacher was suspended immediately.
Despite the suspension, Bernadette Smith stayed with the boy at his home the following evening.
Gary said: 'We got ready for bed and I felt nervous. I got into bed with my boxers on. She took off her top, but kept her bra and jeans on, and slid in beside me. 
'We cuddled and talked – nothing else happened.'
Told Gary's father Richard Ralston, 42: 'I wasn't pleased about what happened, but you're an adult at 16 in Scotland so I didn't want to interfere too much.
'I want Gary to make decisions and learn from any mistakes.'
Prosecutor Ann Orr told Stirling Sheriff Court that when interviewed, Smith said 'she loved the boy and they both wanted to be together'.
There was no suggestion that Gary had suffered any long-term harm, the court was told.
Pleading guilty to engaging in sexual activity with a pupil while in a position of trust, between September 13 and 20 last year, Bernadette Smith was placed under supervision for two years and will remain on the sex offenders' register for the same period.
Her solicitor, Andrew Gibb, said she was suspended by the General Teaching Council for Scotland and would be struck off at a hearing in a few weeks' time. She has also separated from her husband.
Sheriff Robertson told the court to Bernadette Smith's 'credit' she had not blamed her victim and has been assessed as at low risk of re-offending.  He ordered her to return to court on November 12 for a supervision order review.
One of course wonders if the court would have passed the same judgement and assessment had the gender roles been reversed, not that Gary Ralston ought not to have been 'thrilled,' according to his mates and dad that he had an older woman, his teacher interested in him…