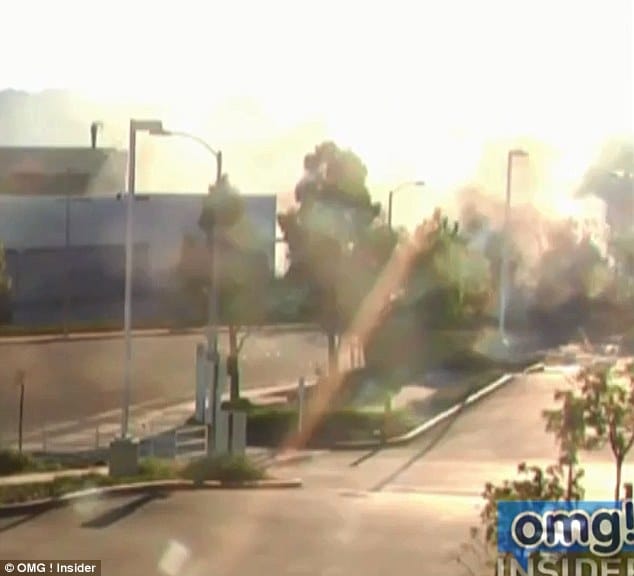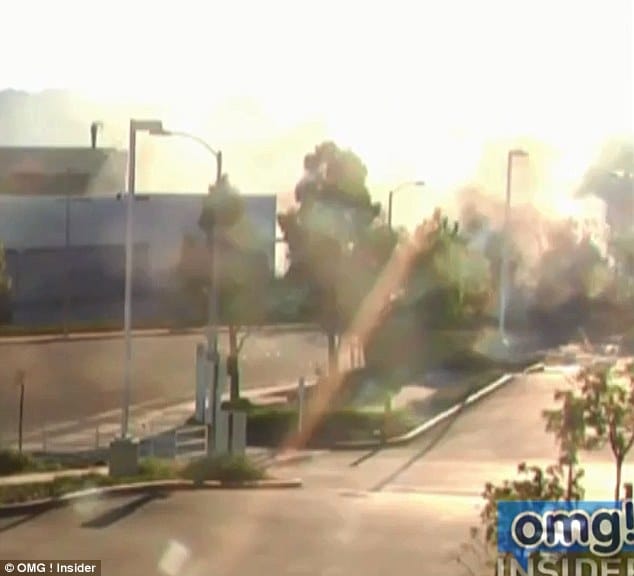 In the aftermath of the tragic death of tv heart throb, 'Fast & Furious' actor Paul Walker the media world has been in a dizzy remiss trying to make sense how one of America's telegenic action stars who performed car defying stunts for a living could actually end up dying in one in real life.
Helping America grieve the loss of Paul Walker aged 40 (and let us not forget the driver as well, business associate Roger Rodas, 38) and of course sell more tabloid hits comes the release of CCTV footage showing how the actor came to die this weekend as he sat in the passenger seat of his Porsche Carrera GT.
The video itself goes on to show a plume of black smoke billow into the sky in the seconds after the crash, just moments before what appears to be a large detonation sends a huge fireball skywards.
CNN reported on Monday that police were investigating the possibility of a drag race between the Porsche GT and another vehicle, although the security video doesn't feature another speeding car, only passerby vehicles quickly stopping along the Santa Clarita road to help shortly after the deadly incident.
Since the accident, a professional driver who was at the charity show in Santa Clarita which the actor had earlier that day attended has come forward to claim that Rodas and Walker had taken the Porsche out to check for a suspected mechanical issue and not for a joyride as has been claimed.
'As they were backing up the Carrera to put into the garage, it started stalling. I heard someone say, and I think it was Roger, "Why is the car stalling? Let's take it around the block", the unidentified witness told Hollywood Reporter.
'Paul said,  'Let me go with you really quickly.'
'The whole premise of taking the car out for a drive was because something was wrong.'
The individual, who has declined to be named, said from his experiences with Walker and Rodas that the two were not likely to engage in a high-speed race with the Porsche Carrera GT – a car that is notorious for its handling issues at speed.
'These guys are business owners and Paul was a celebrity. They are responsible people. It was more like, "What the hell is wrong with this car? Let's see what's wrong and go for a drive".
'These guys were more like, "That's weird, the car is stalling, let's figure it out".'
Nevertheless many have gone on to question the actual speed that Paul Walker's car was traveling with many disputing claims that the automobile was traveling within the traffic zone of 45 mph given the ferocity of the impact.
Autopsies for Walker and Rodas are scheduled today, according to the L.A. County coroner's office, and investigators are still waiting for dental X-rays to help make official identifications.