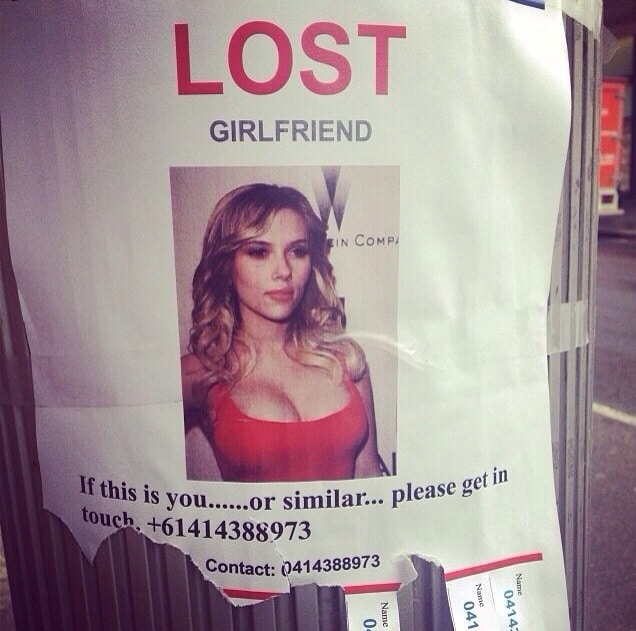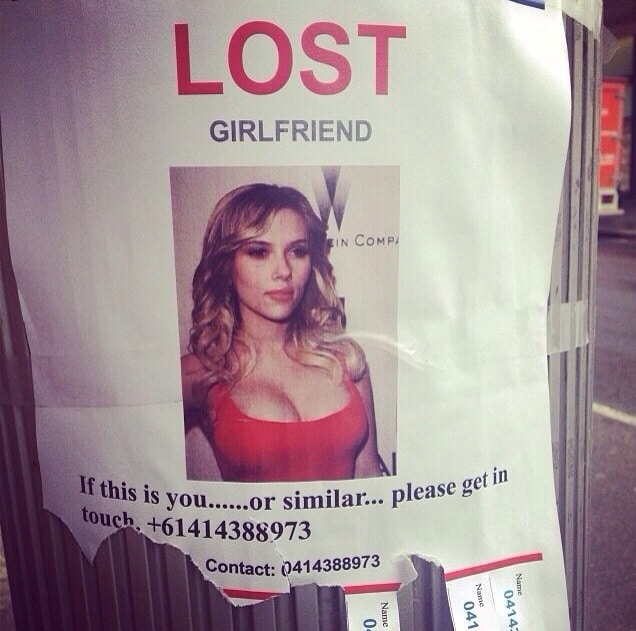 Lost girlfriend flier featuring Scarlett Johansson and then some…
It seems one Australian man (judging from the number above) has the hots for actress Scarlett Johansson or perhaps any young woman that looks anything like her.
The ad simply title 'lost girlfriend,' went on to make it on pic sharing site imgur and judging from the ripped coupons some of you ladies out there might be in the running as a dead ringer for Scarlett Johannson.
The flier tell local Aussie media has been making the rounds on a plethora of Sydney poles.
That said one local Aussie radio station saw the flier being shared on Twitter and called the number, the man behind the number, Brendan made it clear that he'd be more than happy for anyone to call him up, whether for a laugh or a date.
Isn't it time you made a phone call down under and made one man heavenly happy…?
And then there was this comment on the web that left me with a rueful smile:
So it's absolute genius that a man wants a beautiful woman with big knockers?
That view is about as common as dirt.