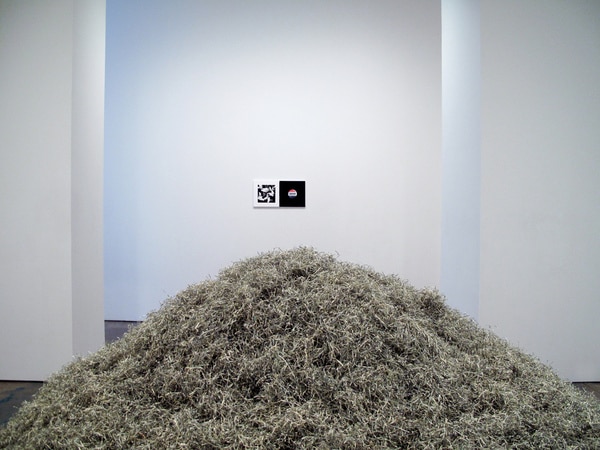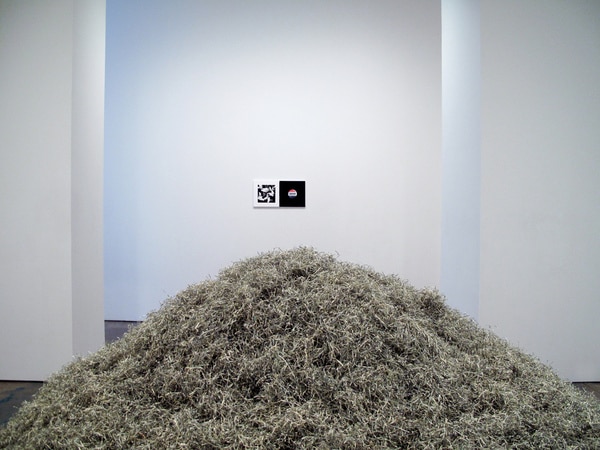 Stefan Bondell has gone to cause a stir today with his new art exhibit, 'The Black Box,' at the Hole gallery where the artist has gone on to set up a space allowing viewers to stomp on in $1 million dollars of shredded cash.
The show also exhibits four black ten-by-ten foot paintings meant to mimic the black box of an airplane.
Tells the Hole's website of the exhibit: 'Like the black box of an airplane or the expression as applied to covert ops, insider trading or government surveillance, the painter thought of this installation as his own black box, where his concerns and opinions are thrashed out in each of the paintings,'
Adds the site: 'skyrocketing auction prices distract the compassionate art viewer from looking at and engaging with art.' 
The Hole tells the shredded cash which fills the floor of the exhibition space is meant to 'put the financial side of the art market like so much waste underfoot, instead of infecting the paintings themselves.' 
The barely recognizable shredded currency, ordered from the Federal reserve bank as remnants is also said to be linked to how money ties together the cultural signifier in each work.
Besides the symbolic meaning of the work, the artist has gone on to tell he' wanted people to be able to kick and stomp around in a million dollars on Black Friday.' 
This is not the first time Bondell has used US currency in his artwork. In his 2010 exhibition called, 'Currentcy,' at New York Marble Cemetery, he pasted money onto canvas and splattered in in black paint and real blood. He also held a poetry reading called 'Oil Kills Poets Spill' along with his exhibition shortly after the BP spill in the Gulf of Mexico.