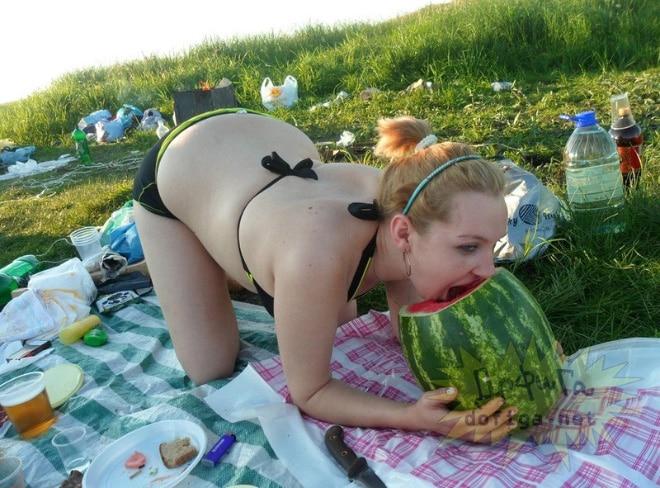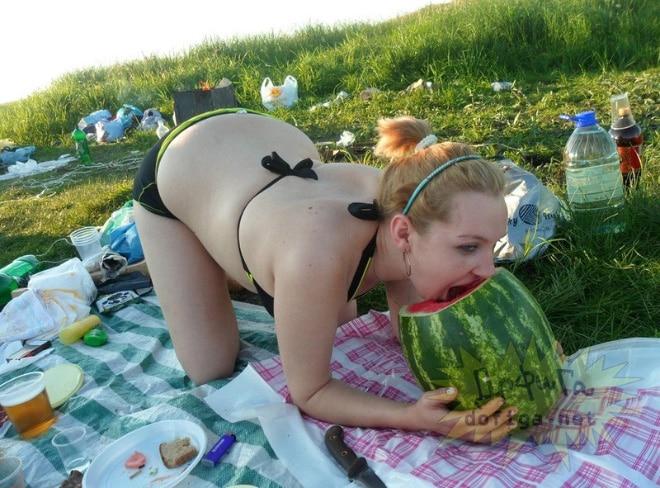 It seems Russian singles will resort to almost anything to find love. Case in point the following images that have turned up on the odd Russian dating site.
The pictures go on to reveal the extreme and peculiar lengths some will go in order to draw attention to themselves and hopefully love. Be it the new social phenomenon or just a care free way to express oneself, the pictures have caused many on the web to wonder:
I'm pretty sure you could find weird pictures of people on dating sites in ANY country. Free advice though, don't date the guy with the weird comb forward hair, pointing the gun at the camera.
well if you're trying to impress people, like say, on a dating site, wouldn't you want to display your prized rugs in the background? I think of it as a slightly more classy way to display wealth than wearing a big-ass chain or rings or holding bricks of cash or whatever
There's a cultural aspect similar to why upper middle class American girls wear northface jackets and uggs. Or why lower class guys wear baggy pants and hoodies and nike shoes.
I read somewhere before that a lot of Eastern Europeans and Russians (and many other 'low class' parts of the world) wear clothes that Americans may consider a outdated. Track jackets were super popular in America in the late 80s – 90s (after the super colorful windbreakers and track jackets in the 80s). These 'outdated' styles still have a market in certain parts of the world, especially locations that don't really have a say in the newest or more expensive fashion (like US and West Euro). Also, a lot of older styled clothes get donated and passed around the world a lot.
The collapse of the soviet union really did a number on it
Nevertheless the images go on to offer an unsettling image of life and love in Russia as it increasingly embraces Western notion of love, commerce and social media in its own peculiar and perhaps very sad way….
more below images can be found here