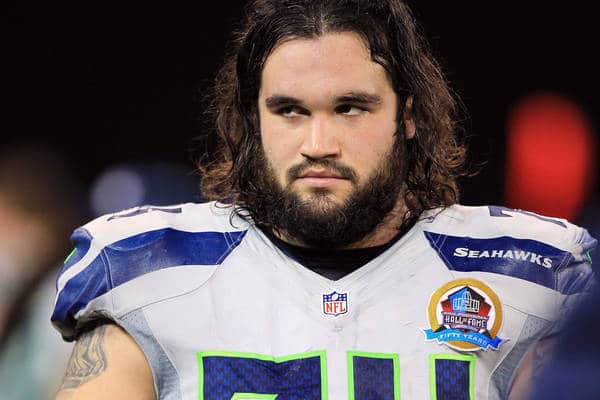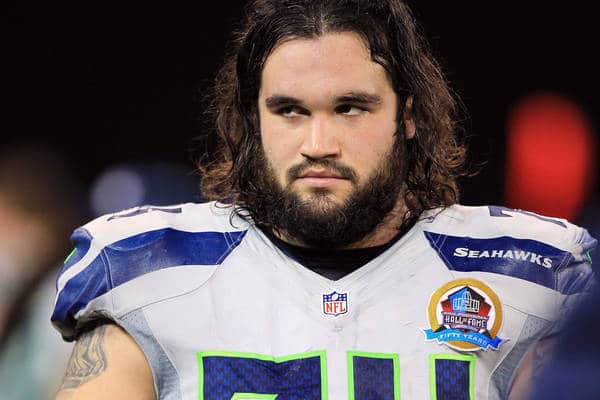 A third year guard from Wisconsin, 27 year old John Moffitt has walked away from a $1 million contract and the NFL all together cause he does not want to risk his happiness and health for wealth.
Understanding that fellow team mates and fans couldn't fathom his decision, John Moffitt went on to tell the following: 'I just really thought about it and decided I'm not happy. I'm not happy at all,'
'And I think it's really madness to risk your body, risk your well-being and risk your happiness for money.
'Everybody, they just don't get it and they think it's crazy. But I think what I was doing is crazy.'
The NFL player went on to add that he didn't want to see things through this season for the shot at a Super Bowl.
'I don't care about the Super Bowl. I used to. I mean, anytime I played this game, I gave my heart to it and I'm a person that does thing with his heart.
'I don't need the Super Bowl experience. I played in great stadiums and I played against great players. And I had that experience and it's enough.'
To date Moffitt has played 2 and half seasons for both the Broncos and the Seahawks, managing to make $1.5 million before taxes.
Offered Moffit: 'I've saved enough. It's not like I'm sitting here and I'm a millionaire,' 
'That's what I kind of realized. I'm sitting here and I got to this point and I was like, what is the number that you need? How much do you really need? What do you want in life? And I decided that I don't really need to be a millionaire.
'I just want to be happy. And I find that people that have the least in life are sometimes the happiest.
'And I don't have the least in life. I have enough in life. And I won't sacrifice my health for that.'
Moffitt told that he had called the Broncos this week to notify them he wouldn't be returning to the team.
Since then, John Moffitt has gone to twitter to tell that he was calling it a career : 'Football was fun but my head hurts-haha kidding roger goodell. I'm on to new things, thanks to everyone along the way!!!'
The UK's dailymail goes on to tell that Moffitt majored in sociology at Wisconsin and said his world view has been shaped after he began studying the writings of the Dalai Lama and Noam Chomsky.
Going forward, the former NFL player said he's looking forward to speaking his mind on the radio and in podcasts he's going to produce. He said he has plenty of opinions to share on everything from philosophy to politics, although he has less to say about sports.
In reiterating his decision to leave the sport behind, the player told he wants to spend more time with his parents in Connecticut and with his girlfriend and her 5-year-old daughter in Seattle.
He told his father is 'my best friend and I never get to see him.'
Moffitt said he'll miss playing in games but he's glad the rest of his NFL life is over.
'Once you tear away all the illusions of it, it's hard work. And it's dangerous work. And you're away from your family. And it's not good for families. It's very tough on families.'
above image found here