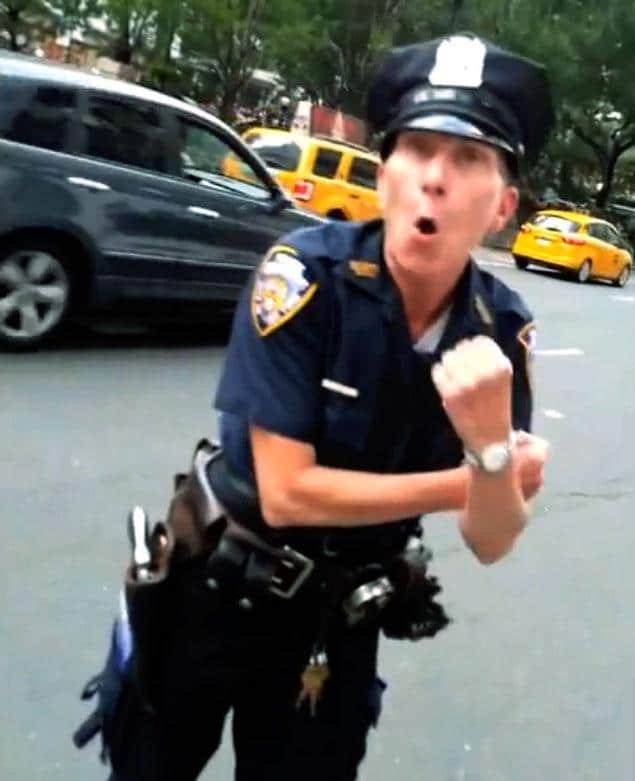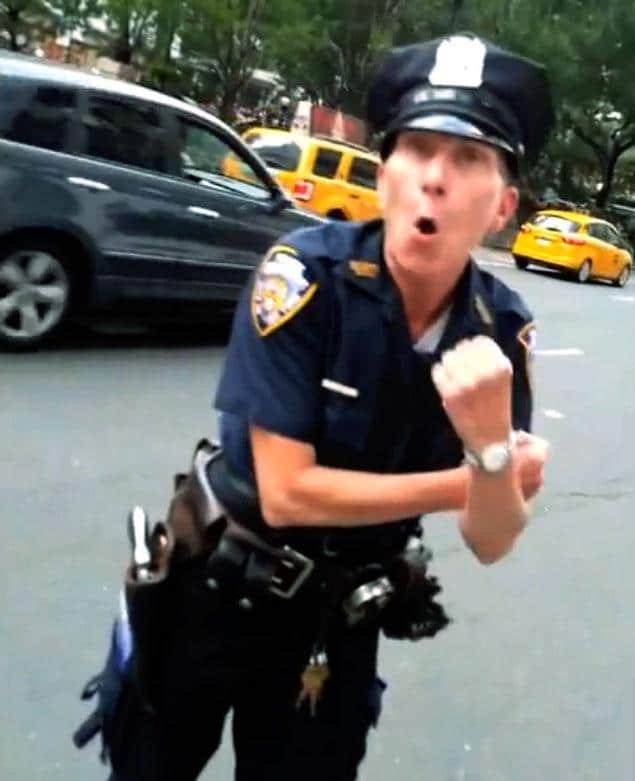 It seems one NYPD cop had a hard on for Mr Softee recently. And how.
The recorded fracas went on to take place after Mr Softee truck driver decided they were no longer going to take shit from one particular cop who had over time exhibited a hard on for the white milky froth man.
"Go for it, I don't care," the unidentified female officer tells the unidentified driver as he records her handing him a summons for working in a no-parking zone near Macy's on W. 34th St.
Responds the aggrieved Mr Softee:
"You're a maniac"
"What is wrong with you?"
To which the cop responds with with a flurry of catatonic hand gestures: "What is wrong with you?"
Going to add the following extra heaping of whipped do me cream: "blow me, bitch. Blow me."
Kids are you gushing from the gills? I know I am. I wonder if I should take a double heaping of the sprinkles for this conundrum?
In deciding to explain away the latest fracas, project director Sean Basinksi went on to tell the following:
"We hear it every day,"
"Officers who deal with street vendors use bad language and threaten to arrest them when they pull out a video phone. We never had any proof until now."
The group for good measure is now planning to continue documenting instances of cops behaving badly toward street vendors, and spreading footage on Twitter using the hashtag #blowmebitch.
Went on to reflect Basinski:  "They have 'Courtesy, Professionalism and Respect' put on the side of their cars,"
"[T]hey have to live up to it."
If only you could stand in line with the white stuff slobbering off your sleeve all day long too…