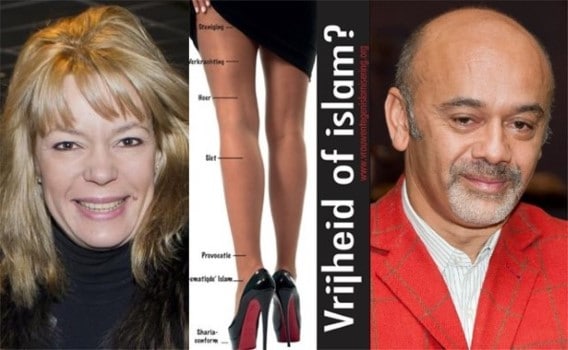 Shoe designer Christian Louboutin has sought an injunction again a far right Flemish senator, former Miss Belgium, 1991, Anke Van Dermeersch from using their iconic red shoes in campaign leaflets.
The injunction comes as Louboutin is concerned that the outspoken politician by insisting on wearing the shoes with the outlet's trademark red soles by proxy has associated him with her political agenda.
Running on a campaign denouncing Islamic immigration, the senator who is part of staunch anti immigration party Vlaams Belang, to date has chosen to defy Louboutin as she continues to wear Louboutin shoes.
The Vlaams Belang party, meaning Flemish Interest, notes yahoonews.au has suffered in the polls in recent years and regularly launches provocative media campaigns against what it calls the 'Islamisation of Belgium.'
The party's most recent campaign shows the outspoken senator appearing in a poster, 'Women against Islamisation,' whereby she dons the red soled shoes whilst revealing her bare legs under a raised black dress.
The ad then goes on to show leg markings denoting potential skirt lengths with titles including 'Sharia compatible' at the ankle to 'stoning' high up her thigh.
The campaign, is said to be inspired by a photograph by Canadian feminist Rosea Lake titled 'Judgements', which went viral in January.
The image depicts various skirt lengths ranging from 'matronly' and 'prudish' to 'provocative' and 'whore'.
The campaign poster goes on to carry the slogan 'Liberty or Islam', as well as the party's email address.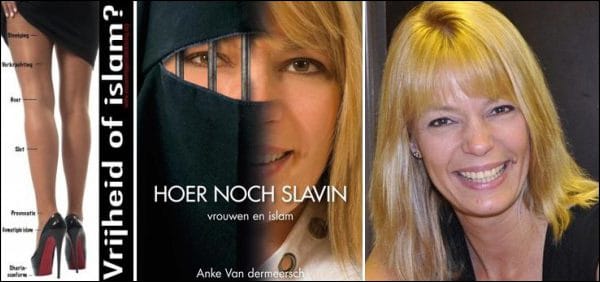 Paris-based Louboutin argues that the ad tarnishes the image of his luxury footwear brand, which is a favorite the world over with the jet set crowd.
Louboutin has since asked a Belgian court to issue an emergency 'cease and desist' ruling against the anti-Islam campaign.
That said one ought to wonder if Mr Louboutin's grievance of being associated with the outspoken politician has more to say about his own personal bias and desire to be seen in a particular way rather than the right of the politician to wear and dress as she pleases.
One imagines that many of Mr Louboutin's clientele and the average citizen is quite aware that what Anke Van Dermeersch chooses to wear has more to say about her than him.
Yet one ought to be mindful that many designers often infer prestige on their brand when their product is seen to be endorsed by a desirable public figure or celebrity. Not that being endorsed by a right wing extremist is necessarily the most comforting thought to begin with…
A decision is expected to be made in the immediate future.
middle image found here, below image found here.