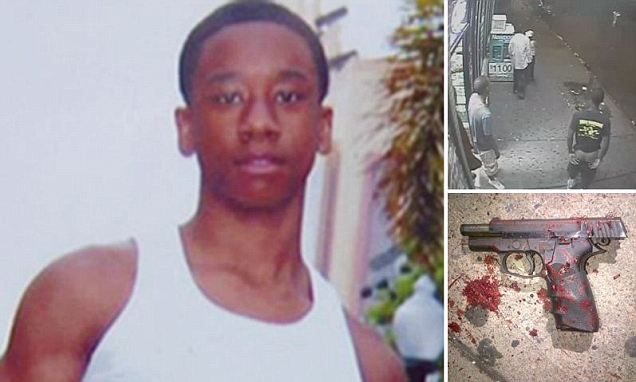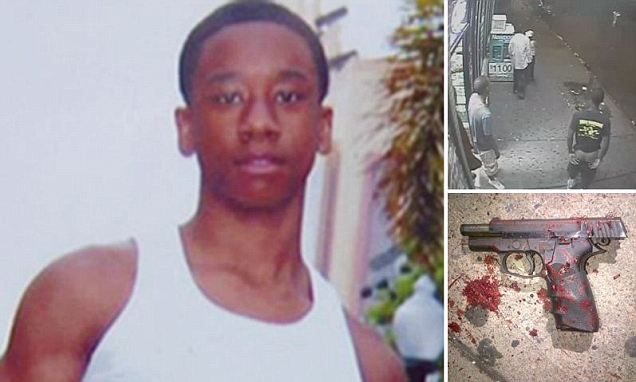 In the aftermath of the shooting death of 14 year old Shaaliver Douse, in NYC's Bronx, at the hands of two rookie NYPD cops, NYPD Commissioner Ray Kelly has this weekend gone on to justify the teenager's death. This despite assertions whether cops actually faced imminent danger or for that matter whether the boy was even in possession of a gun.
Told NYPD Commissioner Ray Kelly: "I don't see what the officers could have done any differently. I think that they did what we would expect officers of any experience level would do."
At the time of the incident, it was said that Shaaliver Douse had fired three times at an unidentified man. When responding officers arrived on the scene, both recent graduates of the police academy, they purportedly demanded the youth to put down his weapon. Instead authorities have gone on to allege that the youth fired a fourth shot, which prompted one of the officers, a white officer, to respond in kind, leading to the boy's death. Yet what is not understood is whether the boy was necessarily shooting at the officers, assuming he was in possession of a firearm or the unidentified man (presumably a gang rival) who had been Douse's target.
To date, cops have yet to determine Douse's motive as they continue to seek the boy's target who managed to flee the scene.
Gothamist goes on to note that NYPD Commissioner Ray Kelly 'repeatedly' declined to speak about 14-year-old Shaaliver Douse's past, which includes the charge of attempted murder of another teenager and at least one other weapons charge, saying that it would be "inappropriate."
Nevertheless, Kelly went on to offer his condolences to the boy's family: "Regardless of the circumstances, this is a crushing blow to any parent."
When asked if incidents like these caused him to reconsider the practice of assigning rookie officers to areas of high crime, Kelly is said to have responded with incredulousness: "The practice? Reconsider? [Laughs] I'm probably misunderstanding your question, or at least I think I am. They're there because there's a high level of violence in the area."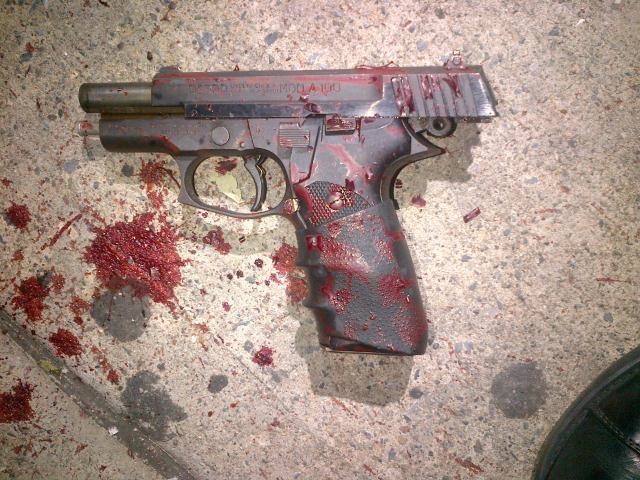 Others on the web have also gone on to wonder why the boy necessarily shot in the head and not another body part which would have spared him his life.
The incident has presumably gone on to cause waves because the boy is said to be the youngest person ever to be killed by a NYPD cop as well as the fact that he is of African American heritage, with the underlying assumption that the shooting by the white rookie officer may have been inspired by racism. An assertion that may have more to do with scoring political points and attempting to rouse friction where none would exist had the boy perhaps been a white teenager or a couple of years older. Which is to say this would have simply been another sad story amidst the American landscape.
The boy's family has since gone on to deny that the boy held or shot a gun or that he ever belonged to a gang, a point of view that authorities have dismissed, which in so many ways may suggest a lot about attitudes towards inner city dwellers in high crime areas.
Reflected the boy's aunt, Quwana Barcene: 'They're making it all up. There was no gun. It's all a cover-up. It's what the police do. They kill us and cover it up.'
'It's not fair. It was my sister's only child. You shouldn't have to bury your child. My beautiful nephew got shot in the head. A mother of one now has to bury her only child.'
And then there was this comment on the web as well that made me wonder:
Had this "victim" actually killed his intended "victim" those outraged would not be outraged seems like the violence is ok as long as a cop is not involved… Continue ignoring the fact that over 95% of violent black deaths are at the hands of other blacks. Ignorance Is bliss.