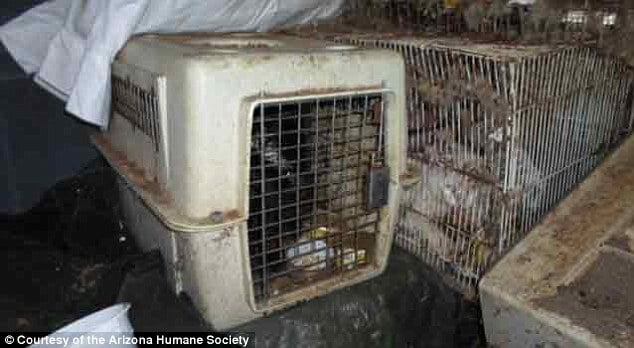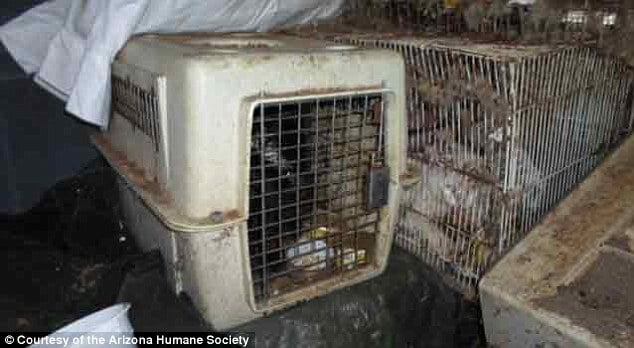 Authorities in Phoenix, Arizona are trying to make sense of one family's decision to carry the body of family member, Lola Mae Stout, mother and wife in a van alongside the presence of 35 animals.
When authorities came to survey the van they came across the visage of 12 dogs, 22 cats, 1 pigeon and cockroaches (naturally). Authorities went on to note that the animals were malnourished and covered in feces.
The Arizona Humane Society furthermore went on to note that animals were emaciated, dehydrated, bug infested and bloated, with matted hair or hair loss, ear and ringworm infections and eye and nose discharges.
The agency has since gone on to tell that not all of the animals are expected to survive.
Court documents obtained by kfvs12 indicated that conflicting statements were given by Lola Mae's husband, Alva Stout, and her two sons, Alan and Gregory Stout.
One of the men indicated that the Lola Mae had been alive when they stopped for gas in Quartzsite.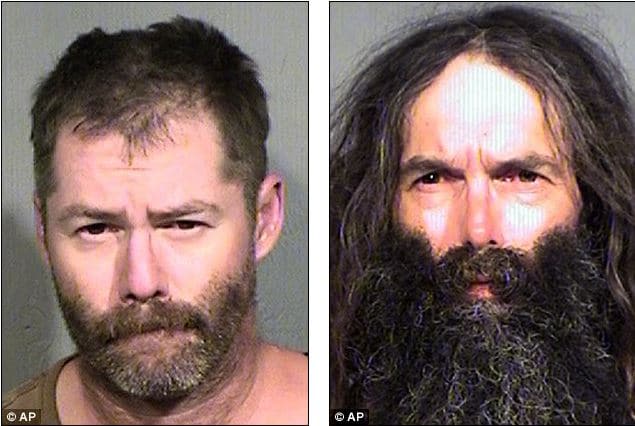 But Alan Stout claimed that she had collapsed in Quartzsite. He said that they put her in the van anyway and then drove 120 miles to Phoenix.
Complicating the testimony was Gregory Stout's assertion that the family stopped in for a drink at a gas station (naturally) in Quartzsite before continuing on to Phoenix where authorities came across the deceased Lola. Which would suggest that Lola either died at Quartzsite or that the mother died as a consequence of the brothers and father stopping for a drink before proceeding to Phoenix where she was pronounced dead.
The court documents said that Lola Mae had a history of strokes, high blood pressure, goiter, and schizophrenia. It is thought that Lola Mae Stout passed away over the course of the weekend.
Told Arizona Humane Society spokesperson Bretta Nelson: "We got on scene and it's not uncommon for our EMTs to respond to hoarding cases in a home. What made this so different was the fact that it was a van filled with dozens and dozens of animals, people, feces, debris, cockroaches, spiders, just something we haven't seen to that scope in a very very long time."
Went on to tell Bretta Nelson: "Very, very bad case. One of the worse I have seen in my 2 1/2 years."
Nelson said in an update that none of the cats survived and three dogs died.
Alva, Alan and Gregory Stout have since gone on to be charged with animal abuse.
At present an ongoing investigation is taken place to determine if additional charges will be filed.