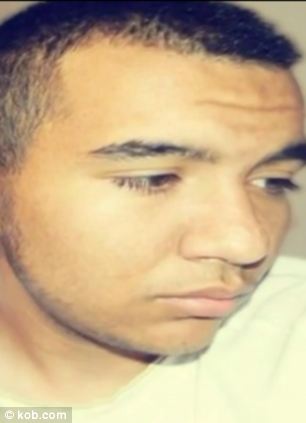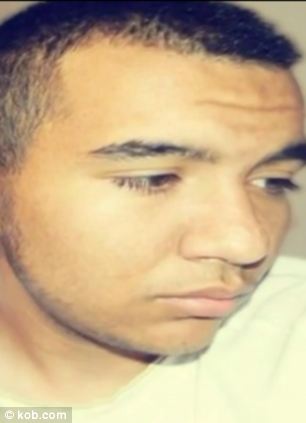 Carlos Vigil a 17 year old Valencia County, New Mexico high school student has gone and killed himself after being the target of relentless bullying at school.
The teenager's death came as he took to twitter this past Saturday afternoon were he went on to post a note insinuating his imminent demise.
Read the note in part: 'The kids in school are right, I am a loser, a freak and a fag and in no way is that acceptable for people to deal with.'
Notified of the note, the boy's father rushed home only to find that his son had taken his own life.
Pursuant to the boy's death, the teen's mother, Jacqueline Vigil went on to assert that her son had taken his life because of bullying.
'He is not here because of bullying. It drove him over the edge."
From there the mother went on to tell how her son had been bullied since he was 8 years old.
"He had this lunchbox, a smiley face lunchbox, and people thought it was the funniest lunchbox ever, and they made fun of him for it. They grabbed it on the school bus and just threw it on the floor and broke it. It's just little things like that."
Corroborating that assertion was the boy's father, Ray Vigil who went on to tell that his son had been teased for a variety of reasons, including being gay, having acne and wearing glasses.
'We found out three years ago that he was going through this stuff and we've been trying to help him every day since,'
'We realize he's been going through it every day since he was in the third grade, that's a long time for a child to hold that within himself.'
Bullying victim takes own life
Yet perhaps what makes the death even more brutal was the fact that Ray Vigil had just returned from North Carolina where he was lobbying an anti bullying bill in their state legislature.
'Carlos wanted to be accepted by all, when he only needed to be accepted by himself.'
On Monday, dozens of classmates showed up at the hospital where Carlos was on life support.
Early this morning he was taken off life support. Using his Twitter account his family wrote: 'Carlos is finally at peace! Thank you everyone for your support and prayers. Please don't forget what he wanted STOP THE BULLYING'
It's understood Carlos was going to be a senior at Valley High — a school he transferred to last year to escape bullying at another school, Los Lunas High School.
At present it is not known whether the school or authorities plan or have initiated an investigation leading into Carlos Vigil's suicide, which in and of itself perhaps goes some way to describe the attitudes the teenager had to contend with on an ongoing basis.
Need help? In the U.S., call 1-800-273-8255 for the National Suicide Prevention Lifeline or visit stopbullying.gov. You can also visit The Trevor Project or call them at 866-488-7386.