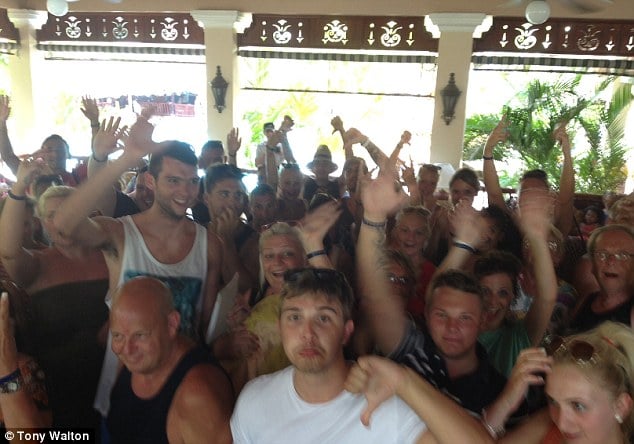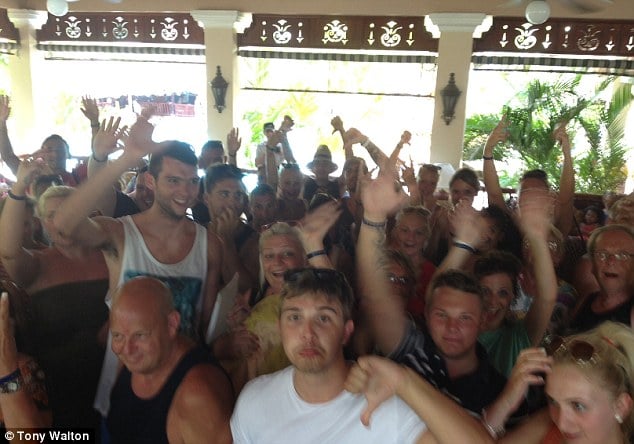 A dream vacation for British tourists at one Dominican Republic luxury beach hotel has turned into a nightmare after claims that locals urinated on holiday makers and went on to eat all the food at the buffet.
The claims have come amidst assertions that locals arriving on cheap package deals went on to cause chaos at the upscale ClubHotel Riu Merangue.
Guests who went on to pay up to 12 000 pounds ($17 880 US$) for an all inclusive deal went on to say that their holiday was ruined after local vacationers used the hotel's pool as a bathroom as well as urinating on sun loungers.
One furious vacationing guest, Tony Walton who had paid top dollar for the inclusive package went on to tell the UK's dailymail that to date the tour operator had only offered him a scant 30 pound price break for the disruption.
Recalled Tony Walton who had arrived with his wife and teenage son and daughter: 'The hotel in itself was fine. But then there was an influx of lots of local people who deteriorated the atmosphere. They had come on a very cheap package holiday that is all inclusive for locals.
'They destroyed everything, ate everything. They were s****** and p****** in the pool and on the beach. They were washing themselves down fully in the shower by the pool. And there was no food – they took it all.
'I have nothing against Dominicans, these people were not at all representative: they were drunk and rowdy.'
Hmm, could one possibly say the same of British vacationers?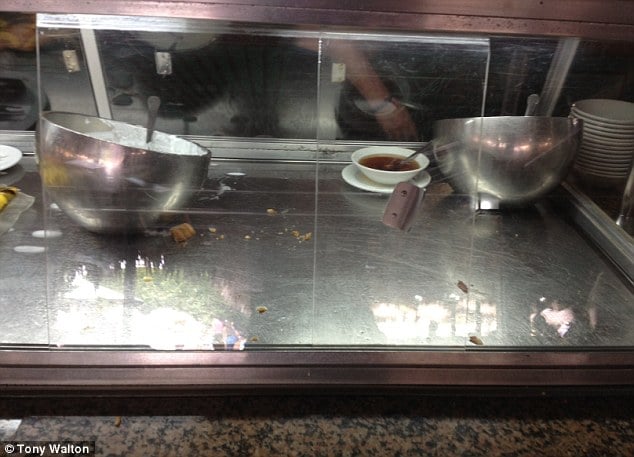 Added Tony Walton: 'People were peeing on the sun loungers with people on them. These people had no respect for anything. They peed up against my sun lounger while I was lying on it.'
When vacationers went on to complain to staff they were told to take excursions – which they would have to pay for (I know the slap in the face is too brilliant) – to get away from the hotel.
When Tony Walton asked for his family to be moved to another hotel, he says he was initially refused help and then told if he moved he would have to pay an extra £1,800 (2682 US $).
I know kids, your head is swimming in the pink champagne too…
By July 4, Tony Walton had become so angry that he organised a sit-in at the tour operator, Thompson desk in reception.
Joining Tony Walton were 160 other complaining guests who went on to sit and camp at the desk for a day and a half, during which time Tony Walton reckons he was threatened by the manager.
Told Tony Walton: 'We asked for the manager to come out and address the 50 or 60 or so people gathered in the foyer,'
'He said he was going to do nothing about it, that these people had paid to come here. He said he didn't care and then went on to threaten me saying "You don't scare me, I will sort you out".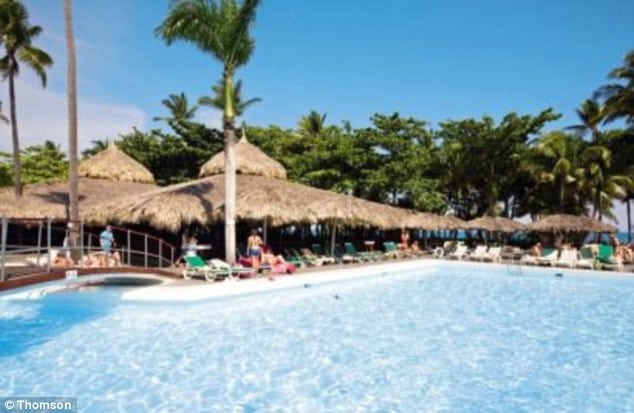 Tony Walton, who is spending the second week of his holiday organising complaints from 176 people in the hotel, went on to tell:
'Most of the other guests became ill with stomach upsets, including myself.
'When we approached Thomson to complain they tried to send people on excursions to get out of the hotel at people's cost – it was as if they wanted to make money out of people's misery.
'After three days, my brother-in-law and I tried to approach Thompson to change hotels. The lady said: "No, you can't move". I said "I'm staying here until we go."
'They wanted to charge me £1,800 to move my family to an acceptable hotel of the same standard.'
'I said: "I'm not going to pay for another hotel." The holiday already was approaching £12,000 for the eight of us.
'I sat at the Thomson desk all day and watched people come with complaints at the rate of about 15 an hour.
'I told the young lady who was trying to man the desk to call her boss. I'd been sat there from 9am to 3.30pm at this point.
'By that time there were 160 complaining guests there. The [Thomson area] manager came and promised to look into it.
'The hotel was expecting another 1,700 locals the next day so something had to be done.
'We said we would cause a sit-in at the evening entertainment and welcome meetings. Even people who only had one or two days left of their holiday wanted to move.'
Kids do you get the feeling that Tony Walton is not having the time of his life in the Dominican Republican?
'It has ruined our holiday and my wife's birthday.
'I paid a lot of money and I have wasted it. Thomson have been absolutely useless and Riu [the hotel chain] even worse.'
Tony Walton then goes on to tell when he returns home he will take legal advice: 'The fight is not over.'
A spokesman for Thomson went on to offer the following: 'Thomson is sorry to hear that Mr Walton was disappointed with his stay at the Riu Merengue in Puerto Plata, Dominican Republic.
'We are aware that some customers expressed a disappointment with the levels of service during high occupancy and, as a gesture of goodwill, have moved them to a hotel nearby, including Mr Walton's party.
'We are not aware of any reported cases of illness and the majority of customers at the hotel have opted to stay and continue their holiday.
'Thomson takes customer satisfaction very seriously and is currently working with the hotelier to fully investigate Mr Walton's complaint.'
A spokesman for Riu Hotels also went on to offer the following: 'During the summer months, we do have local clients in our hotels in Puerto Plata, especially at weekends.
'The culture in the Dominican Republic is very different and it is very important to us that all clients enjoy their holidays in our hotels.
'We are working closely with the hotel and tour operators to investigate the complaints and solve any issues in the best possible way. '
A Trip Advisor review of the same hotel posted yesterday upheld Mr Walton's complaint about the hotel.
Reviewer Natalie Steer, who stayed there from June 30 – July 7, wrote: 'The food times was a big problem as we was queuing for around 25 minutes sometimes, then getting pushed about and food running out due to locals stacking plates up with every choice on the buffet.'
'The pool was nice before the locals arrived and then we heard one of the locals urinating at the side of the pool and then to top it off someone pooed in the pool which meant the pool was closed for 24 hours.'
She added: 'We booked trips as was advised by our rep to get out of the hotel during busy periods. Which isn't right as we had paid for the all inclusive so why should we be kicked out and made to feel unwelcome?'
And there was this reflection that brought a rueful smile to my face too: I thought they were talking about the brits.