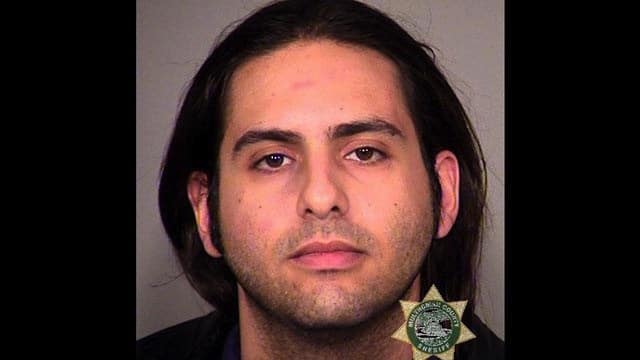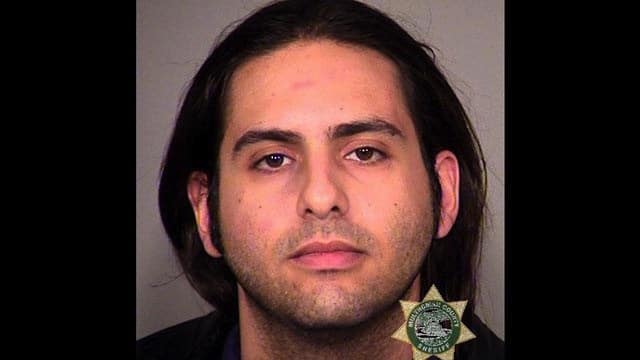 Alexander Michael Herrera, 23 yesterday found himself being subdued by duly concerned passengers on a Alaska Airlines flight No 132 after threatening to to open an airplane door during a flight from Alaska to Portland, Oregon.
The incident is said to have occurred as the Alaska Airlines flight made its descent into Portland. Passengers and airline employees told authorities that Herrera made several strange statements before attempting to open an exit row door.
One passenger, Ryan Oelrich, told ABC News he awoke from a nap to "loud hissing noise" and "lots of screaming."
"My first thought was that the plane must be going down, but then I heard someone screaming to stop him, take him down," he said. "I looked behind me and in the exit row was a very large gentleman who was attempting to open the exit row door."
Passengers seated near Herrera responded quickly and soon had the man pinned to the ground. Witness Henry Pignataro told KGW-TV that a woman seated next to Herrera asked for help.
"I put him in a choke hold and brought him down to the ground," Pignataro said.
Alexander Michael Herrera ended up being arrested by FBI agents at Portland International Airport on a charge of interfering with a flight crew. It is not understood what prompted the man, authorities have gone on to say that the door's cabin pressure would have preempted him from ever opening the door in the first place.
Went on to contemplate Ryan Oelrich: "The entire plane, to the best of our ability, gave them a standing ovation for what they did. I'm so very thankful there are people out there who are willing to step up and do their part."
Because every once in a while someone has to go on and have a personal meltdown that involves the scariest stuff you ever witnessed especially when you're stuck 30 000 feet there above them….
Isn't it time you shared your misery among friends too?