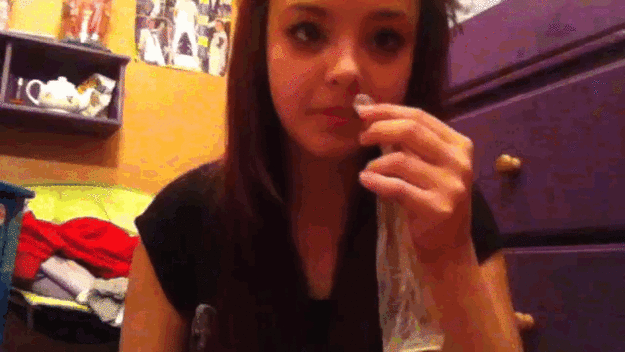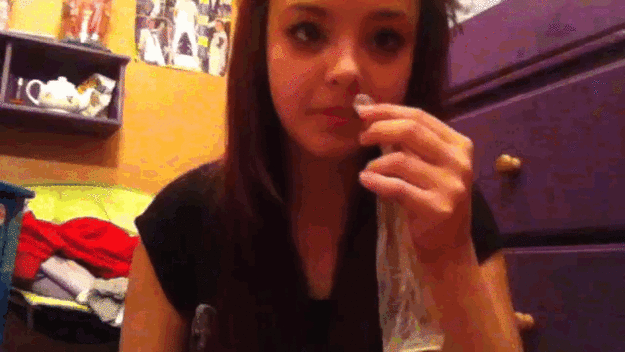 Here's a novelty must do dare courtesy of the young ones of you out there that has been gaining interesting momentum. It's called the 'condom challenge.' What does the condom challenge entail you wonder….?
gawker: The challenge itself isn't particularly innovative: To "win," one must snort a condom up one's nose and expel it through one's mouth without choking to death.
Needless to say this shit has now gone on to become copycat viral because one can never resist outdoing another individual when pressed.
Isn't it time you snorted the good shit too?