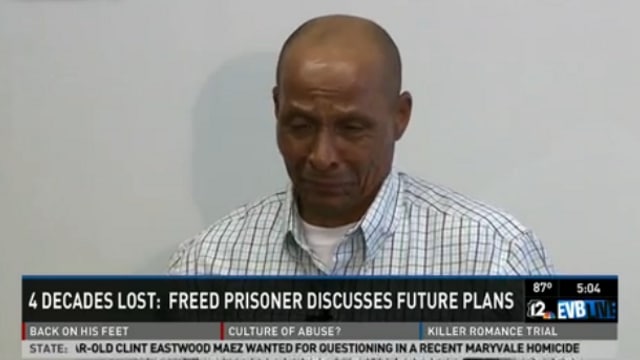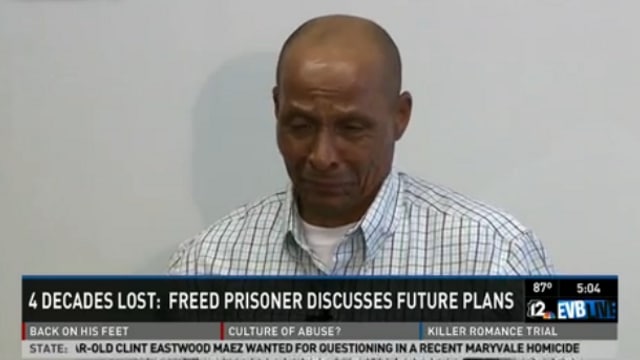 58 year old Louis Taylor released after spending 42 years behind bars for a crime that now authorities have grave doubts he ever committed has taken to the intricacies of the new world. His first foray? A bite out at fast food vendor In-N-Out Burger.
Although technically still not innocent of the 30 counts of murder against him for a 1970 hotel fire, Taylor was nonetheless able to attain a deal of no contest that in essence secured his release from jail after fire science advancements cast aspersion in the Arizona fire that saw him convicted for life back in 1970. He was 16 at the time.
While Taylor has consistently maintained his innocence, he said he took the deal because he wanted out now instead of remaining in prison for years more to seek vindication at a new trial.
"I had no choice," he said at a news conference with his attorneys on Wednesday. "I wasn't going to give them another minute, another hour, another decade."
At his news conference, Taylor addressed the questions of race that have long loomed over the case. The original fire investigator told The Associated Press this week that he profiled the suspect as "probably a negro," but insisted his statements had nothing to do with Taylor's arrest.
"They singled me out," Taylor said. "They targeted me. All they said was, `The little colored boy, the little negro boy.'"
Went on to say Taylor:
"I'm not saying it was a racial injustice but certainly it wasn't fair what they did to me."
Yet despite his claims of injustice, Taylor forgives everyone involved and is just looking to the future. The no contest pleas allowed Taylor to neither dispute the charges against him nor admit guilt, and he also gave up his right to seek a new trial.
And his first meal you wonder?
Cooked bacon and eggs. And of a healthy dose of self retribution and the weird feeling that somehow he managed to in the end prevail even if his release was a bitter sweet one…
Ultimately one has to wonder if Louis Taylor at the end of the day is simply a living legacy of a tainted bygone era of race relations in the deep divided south? Then again one also wonders how different things have really changed even 40 years later…?