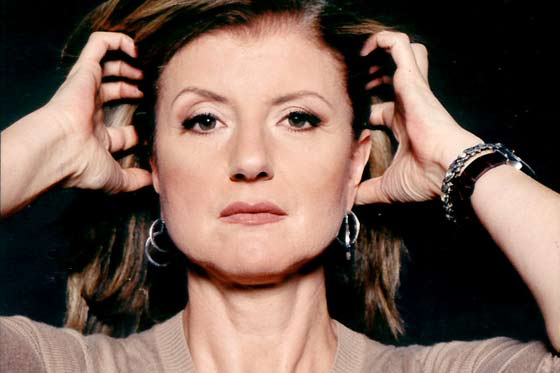 Arianna Huffington is making news this morning after the founder and editor of the Huffingtonpost found herself on the receiving end of a lawsuit that accuses her of violating a lease agreement and causing damage to the tune of $275 000.
The suit comes courtesy of Eric Steel, who argues that Huffington trashed his $32 000 a month luxury Manhattan, Chelsea loft. His suit cites damages to the tune of $275 000 including gouges on the wall, scratches on the hardwood floors and stains in the bathroom and on the window sills as well as leaving behind a blood stained mattress. Something I won't dare wound how that shit came to be…
Other damages cited in the lawsuit include broken 'dishwasher racks, stove knobs and a refrigerator drawer which had to be replaced."
Steel goes on to claim that Huffington also went on to throw parties at his lavish 4400 sq foot apartment, despite signing an agreement that she would not use the pad the pad for business events and would have no more than 12 guests at a time, this according to DNAinfo.com.
Huffington for her part denies all allegations.
Tells Huffington: 'Every single claim in this suit is false except the square footage and the address.  Eric Steel, who happily renewed the lease twice and visited the apartment multiple times, is holding onto $93,000 dollars in deposits, which he has refused to return. He is obviously trying to extort more money from me by making ludicrous claims to the NY Post. It won't work."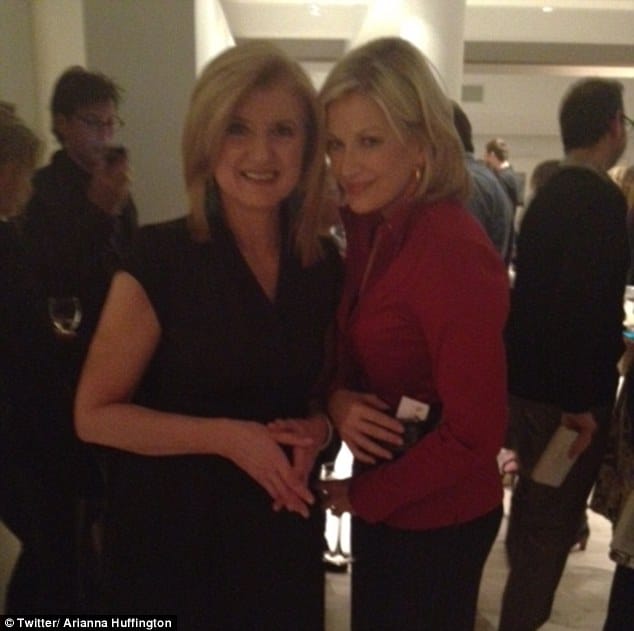 Yet photos posted on Huffington's tweeter feed in April of 2011 show the ubiquitous publisher amongst a bevy of high rolling sorts at a soiree she threw including ABC News anchor Diane Sawyer and media mogul Rupert Murdoch. Dare we wonder that Rupert Murdoch suddenly turned and cut himself on Arianna's mattress as he regarded his host's stellar repose?
Throwing oil into the mix is the assertion that Huffington made a bevy of copies of the elevator key forcing Steel to have the locks changed. Who also is said to have access to Huffington's pad included her two daughters Christina, 23, and Isabella, 21, who may or may not have ended up having a few untoward soirees behind their mother's back. Or did Arianna know and simply gave her tacit blessing? According to Steel, Huffington promised to be the apartment's sole occupant.
At present Mr Steel is seeking damages to the tune of $500,000, having gone on to allege that the apartment took three months to return to a condition where he could live in it or rent it out again.
Mr Steel claims in his lawsuit that a custom kitchen table, which was designed by his step-father Charles Gwathmey, had to be returned to the factory to be repaired.
If only you too could live the privileged too fast lifestyle of an American tabloid hero too…
top image found here