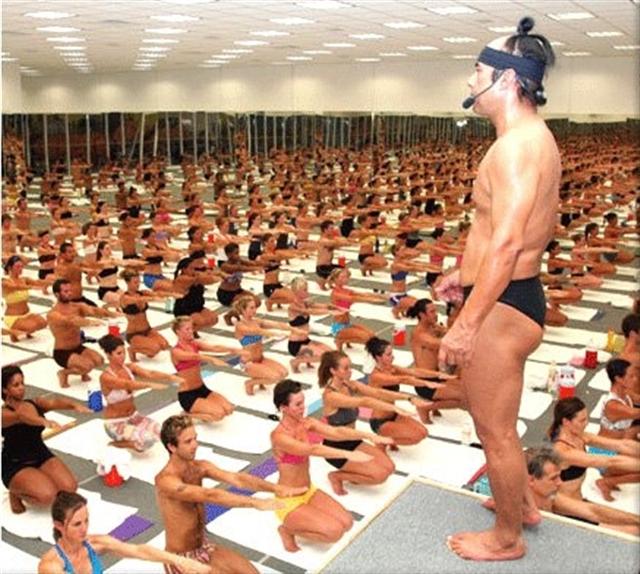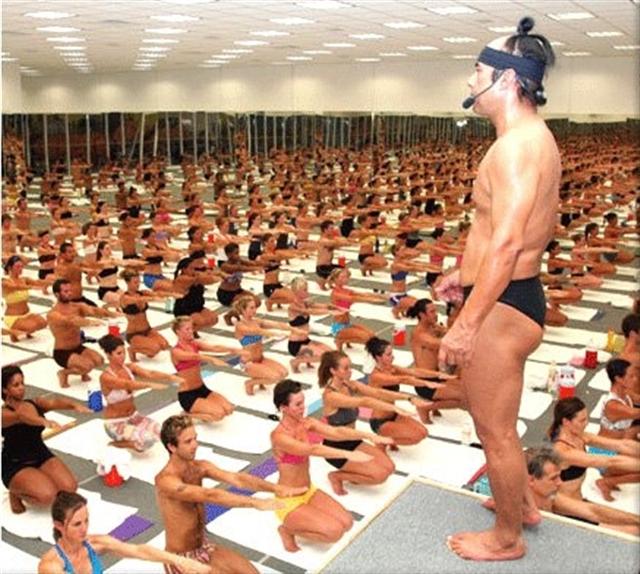 The yoga world is up in arms with revelations that Bikram Choudray, the founder of a wildly popular yoga  franchise, has been accused of sexual harassment, discrimination and defamation.
The allegations stem from a former student, now 28 year old Sarah Baughn who tells how Choudhury inappropriately used his authority and made sexual advances towards her during a 2005 training course in Los Angeles.
Tells the nytimes: Ms. Baughn, who was 20 at the time, said she was uncomfortable when she first noticed how other female students would brush his hair, wash his feet and give him massages, but she chalked it up to cultural differences. Then, she says, he offered her his diamond Rolex watch, which she did not accept, and told her he had known her in a past life.
"What should we do about this?" the lawsuit claims Mr. Choudhury said. "I have never felt this way about anyone," he continued, adding, "Should we make this a relationship?"
Baughn goes on to say that she rebuffed Choudhury's repeated advances and attempted at various times to redirect his advances towards his wife to no avail.
The legal document claims that his advances continued; he is accused of pressing his body against hers while adjusting her posture, whispering sexually charged comments into her ear, ordering her to kiss him in front of other trainees, and assaulting her in a hotel room in Acapulco, Mexico, during a teacher training.
Naturally questions have arisen as to why it has taken Baughn so long to come out with her story and why she never reported any of her accusations to the police but her lawyer goes on to say that at the time she did speak with senior teachers at Choudhury's LA bases Yoga college of India.
Although Choudhury nor his wife (who has also been named in the suit) have offered a comment on the case, a spokesperson, Rachel Golden has offered the following:
"In the interim we believe it is vitally important to continue to support the millions of devoted yoga practitioners around the world in reaping the benefits of their practice."
Perhaps what is most unsettling for devout Choudhury followers who has since been able to amass a vast fortune with his with avid following is the sense that the scruples and notions that Choudhury had his students adhere to may have all been in vain as the guru went to great lengths to argue that the outside world is phony and that the only path to self redemption and inner peace was his way.
Compromising efforts to bring her case forward at the time is the claim that Choudhury was able to instal a culture of fear with other students who these days pay up to $11 000 for a chance to become disciples of the guru.
Tells Benjamin Lorr, the author of the memoir "Hellbent: Obsession, Pain, and the Search for Something like Transcendence in Competitive Yoga," : '"No one really wanted to go on the record with me. They thought they would lose their certificates, that all the hard work and money they put into it would be taken away."
Bikram yoga which Choudhury started in the 1970's and has since gone on to become the de rigeur of yoga standards and a mainstay of dispositions, self contemplation, aesthetics and what many young people hold dear and sacred when they contemplate the fundamental tenants of yoga: living for oneself with all consuming integrity to one's identity and that of nature. Until perhaps now that is…which is to say sometimes even the power of even the founders of a movement can come to thwart the integrity of a movement that claims to seek the highest elevation of the spiritual rather than that of one's loins.
above picture found here