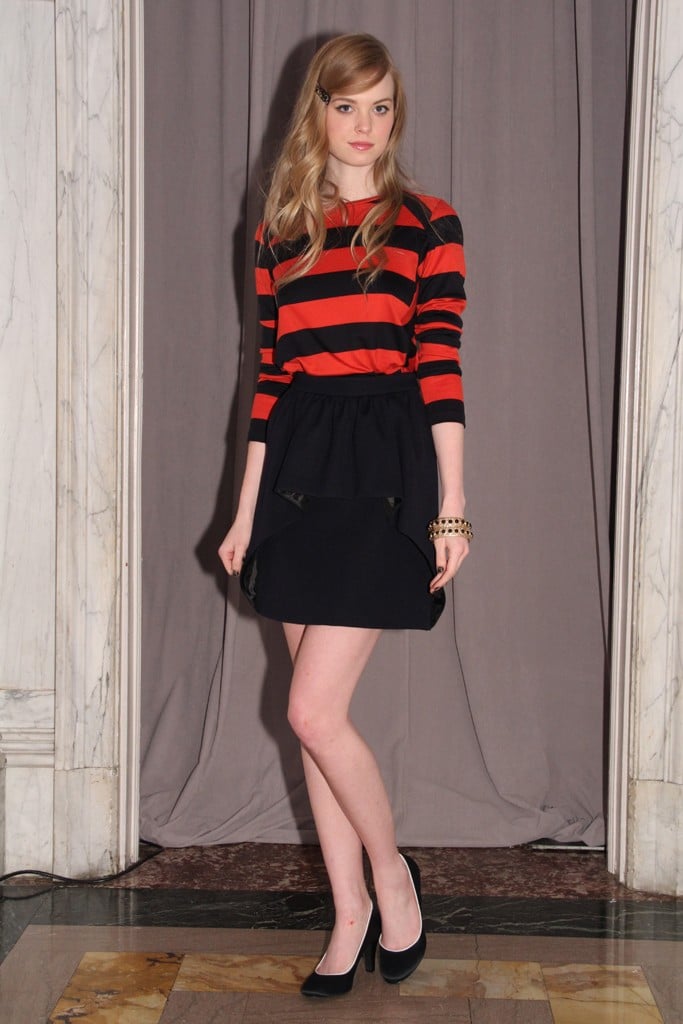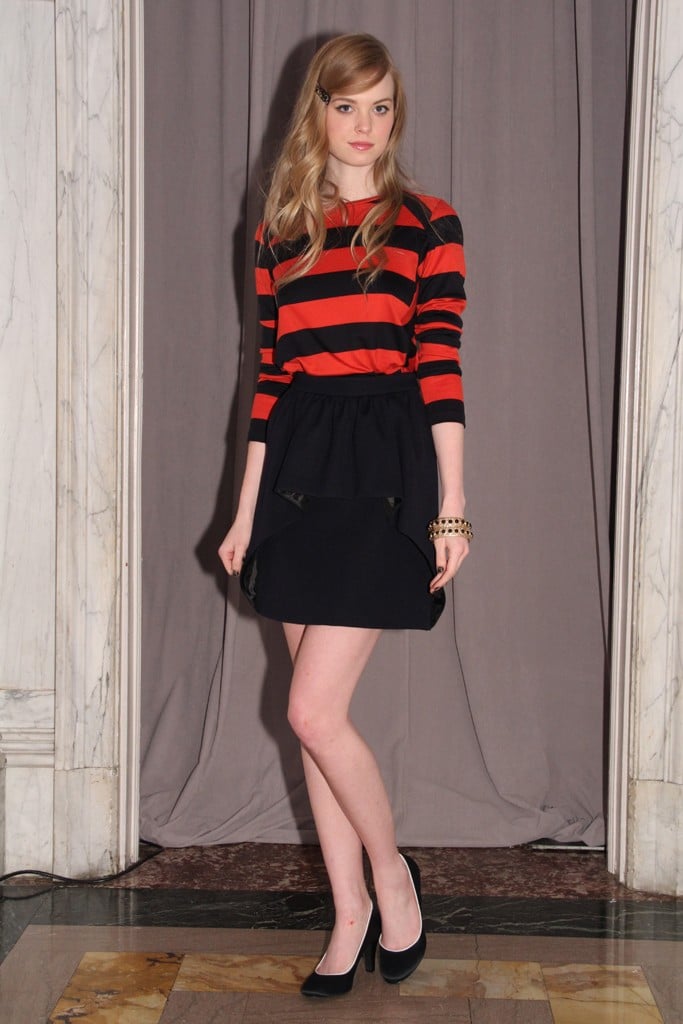 Whitney Pozgay's WHIT's fall 2013 presentation at the Union Square W hotel was filled with clean-cut pieces in jewel tones, navy and leopard. A pleated leather skirt definitely caught the eye – something we have been seeing quite often around New York these days, as well as a shameless leopard pants-jumpsuit that will probably catch on just as quickly. Additionally, calf hair did make an appearance, and the plaid wool coat which sported the fur as a collar, was quite popular amongst the photographers present.
Onlookers also noticed that the models were not "typical"  models one would expect to see at fashion week. Their faces were stunningly beautiful, however, not one stood out as being exceptionally tall and/or rail thin.  They were simply pretty girls, seemingly bored, and perfectly dressed, attending a late fall garden party  — did I mention the clusters of green and purple flowers on the stage?
The background music consisted of The Rolling Stones – Can't You Hear Me Knocking and enhanced the "I'm a young professional, yet a cool one" vibe given off by the featured dresses and striped blouses. Romance meets subtle rock was what one experienced sipping their champagne while gazing at the WHIT presentation this February.