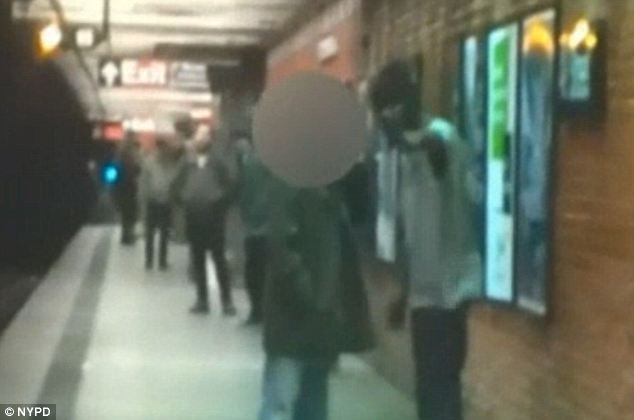 Ethical questions rage after picture of Ki Suk Han's imminent death appears.
Subway shoving suspect Naeem Davis now insists he was only acting in self defense.
A 58 year old man, Ki Suh Han yesterday met his untimely death after finding himself being accosted by a crazed panhandler who began arguing with him and then suddenly pushed onto subway tracks where he unsuccessfully struggled back to safety, being hit moments later by an oncoming train.
The tragedy is said to have occurred circa Monday lunchtime at NYC's 49th NQR stop. According to law enforcement sources it is understood that Mr Han had tried to calm the mentally disturbed man who at this stage was vocally ranting by the subway platform.
Said Mr Han at the time who went up and attempted to calm the deranged man: 'You're scaring people, 
The emotionally disturbed man in turn then began screaming and cursing; 'You don't know me! You don't know who I am!'
'Leave me the f**k alone. Take your m*********ing a** over there, stand in line, wait for the R train, that's it.'
As Han was pushed onto the subway tracks desperate fellow passengers attempted to alert the oncoming train as he desperately attempted to get back to the platform edge.
Recalled photographer R. Umar Abbasi who was carrying a flash: : 'I just started running, running, hoping that the driver could see my flash.'
'People started waving their hands, anything they could find. They were shouting to the man in the tracks, "Get out! Get out of there!"'
'The most painful part was I could see him getting closer to the edge. He was getting so close. And people were running toward him and the train.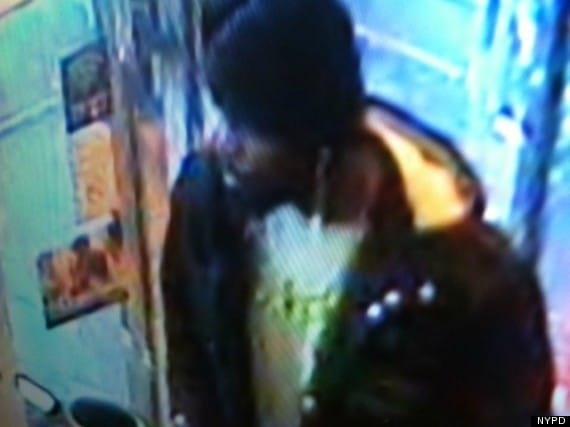 Then this:
'As I was running toward the train, the man I believe pushed him ran the other way, and I heard him say, "Goddamn motherf–ker."
'I didn't think about [the attacker] until after. In that moment, I just wanted to warn the train — to try and save a life.'
Offered 37 year old Patrick Gomez, via DNAInfo: 'You heard almost like a thud. You heard people yelling, people running out…People were just standing in shock.'
Offered another witness, William Van Alstyne: "He got caught between the train and the edge of the platform. He got dragged. You could see the trail of blood from where he got hit to where he stopped."
According to Mr Han's wife, she recalled how he had been drinking that morning and how she had argued with her husband, even calling him numerous times in an effort to calm him down as he left their Queens apartment where he lived with his wife and college attending daughter as he headed into Manhattan.
It is at present understood the attacker is thought to be between the ages of 30-40 years old, around 5-foot-9, with short dreadlocks and was at the time dressed unkempt. Pursuant to pushing Mr Han over the subway platform, witnesses recall him collecting his paper cup full of change before turning to run out of the station's 47th st exit.
At present the man is being sought by authorities who are scouring surveillance videos whilst two bystanders and the train operator had to be rushed to hospital for trauma related reasons.
Ultimately one has to wonder about the apathy and ongoing violence that is de rigor of NYC existence. It is never openly stated but one can always feel, guard against the possible and unexpected to create grief. Is it any wonder that most of us bear it secretly hoping that today whilst we use the subways we want be subjected by obtuse panhandlers, overzealous and intrusive passengers, the steady influx of mentally ill individuals who frequent the subways and the anonymity of the subway system itself that breeds such incursive behavior.