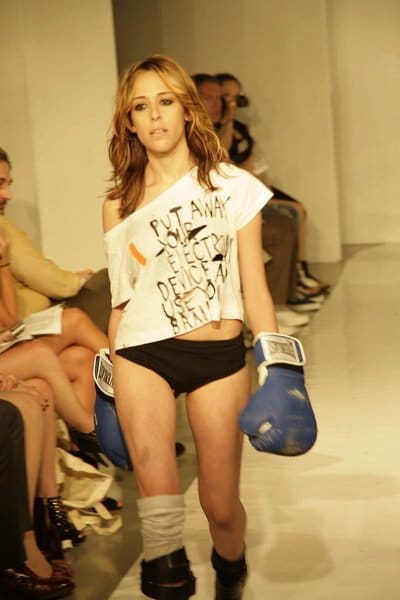 The following article comes courtesy of Brianna Cohen.
I arrived at an annual Christmas party last week, nestled in the backroom of a well-known house in the heart of Chelsea. Scanning the room for someone I knew, I took a seat next to a very fashionable petite woman at the bar.
"Oh, do you model?" She said to me with enthusiasm.
"Oh no," I said, "I'm too short."
"Oh, bullshit" she replied to me taking a big sip of her white wine on ice."
"That doesn't matter at all anymore.  I'm going to represent you!"  The woman in front of me was Lindsay Feldman, agent who works for a firm in Flatiron.
I turned around in shock. Did I really just bag myself an agent just like that? Did she just dispel the myth that had been holding me down for years, that models had to be 6 ft tall and a size 0? That wasn't me.  This conversation left me confident, refreshed and filled with a new sense of hope…or maybe it was just my buzz.  Either way, it posed the question going into 2013- What is a model today?
Throughout the 20th century, models have changed in height, weight and look.  There was the rise of Twiggy in the early sixties, one of the first "It Girls", with her skinny frame, short pixie cut and long eye lashes. Twiggy captivated the Brit mod style that got every young girl in tights and shift dresses.  The seventies and eighties gave birth to the boom of the Supermodel. Spearheaded by women like Janice Dickenson and Gia followed by Cindy Crawford, Iman, Claudia Shiffer, Naomi Cambell, Linda Evangelista and Christy Turlington.
Then the nineties brought about Heroine Chic, catapulted by the captivating Kate Moss. This edgy style became the opposite of the glossy image of the shapely, lager than life super model but about the meek, lanky, awkward beauty that had the power to captivate.  It became about the look, the experience, the lifestyle of what "chic" could represent.
The world of fashion was also shaped by plus sized models like Anna Nicole Smith, African American women like Alek and Tyra Banks, or androgynous rockers like Agyness Deyn and Freja Beha.  The designer and the muse like the recent theme of the Vogue sponsored Met Ball, shows that an artist, fashion designer, the face of fashion can be inspired by a spirit of any size, color or design. But why then, have gorgeous, striking women of a smaller height have not carved out their piece in the history of fashion?
Accused of being lifeless hangers, these tall models have ostracized the average woman. Making it impossible to achieve the beauty depicted in magazines and on runways. But if this extreme was given it's chance to take hold, then why can't a shorter woman of average height be allowed her chance to captivate enhance and bewitch on the runways of Paris, New York and Milan?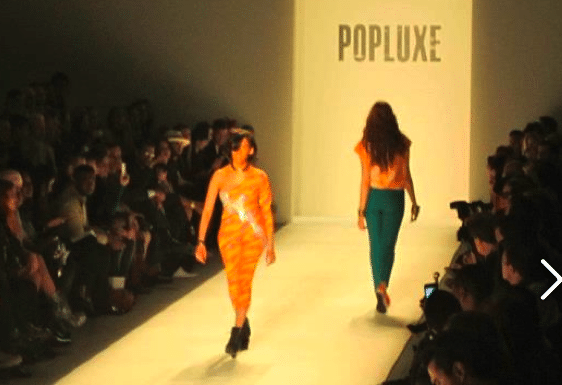 Take for instance, socialite Aesha Waks. Known as the not too recent ex fiancé of Liam McMullan, son of famed celebrity photographer Patrick Mcmullan.  Aesha is a multi talented artist, singer/songwriter, designer and indie award winning film actress. Her petite gamine frame, olive skin, jet black hair and full lips make her an exotic choice placing her in many campaigns. She has booked numerous magazine covers, billboards, spokes woman modeling for Vh1 and Howard Stern and has walked countless runways for worldwide known designers such as Patricia Fields and Richie Rich yet standing at 5'3.  Why haven't other beautiful girls of average height been able to make a bigger mark in the fashion industry?
"It's not about me," says Waks. "I want to open the gateway for other young girls like me who are coming up. My height was never mentioned and I was always told to hide it but I'm not going to do that anymore on behalf of that helping the cause of other girls success."
Waks coined the term "pixie" to represent models like her in the industry.  Girls under 5'5 with exotic looks. "Pixies usually have to manage themselves and have 10 times harder a time breaking into the industry and getting representation because they are disregarded in the world of fashion." she says.
Why is it still a closed society? Seemingly a profession reserved for those of only gigantic proportion.  "There must be a category for exceptions." says Waks.
As an industry professional, Feldman crusades for the shorter model, she calls them "petite fashionistas." She adds, "my most successful models are interesting in look and spirit."  She admits to scouting all over the city, "in lounges and bars, anywhere. If you speak with style and intrigue, I will stop you." she says.
"The mainstream successful jobs are going to girls with fun, colored hair who are petite and sexy.  Tattoos and even piercings have become mainstream lately." she adds.
Lauren Rae Levy, Celebrity Stylist & Fashion Guru states, "Agencies now have departments to suit these new breeds of models, offering divisions for "It Girl" Plus Size, and Celebrity in addition to their regular Commercial, Legit, Runway and Print Departments." She believes this evolution will only continue from here, naturally.
New fads such as celebrity models are also steering the attention away from the runway model. Levy adds, "Today, I find that Celebrities and It Girls are the biggest challengers to the traditional model.  Celebrities have taken over Ad Campaigns and commercials, adding the appeal of an unspoken endorsement, and large loyal fan base."
Levy lends this trend of the celebrity model in the US to a country so influenced by the power of celebrity, reality TV and the interest in the average person.
Waks believes that the pixies will bring back an old era of the sexualized model, crossing high fashion and pin up. Bringing the cute and sexy back into modeling and fashion with little girl appeal!
The realization that potentially the "not tall enough" factor for models is old news is a sigh of relief for many.  It will also usher in a new acceptance to women as a whole so that when men bring a tall skinny girl out she will not have more perceived value than a girl of 5'5.  The smaller will no longer be pushed aside for that which is supposed to be more acceptable in society because she is tall.
This is a call to bring femininity back into fashion.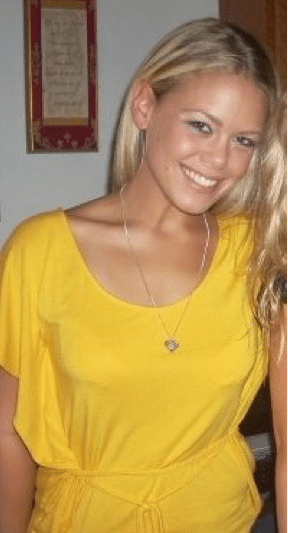 The petite, soft, natural shape. The female shape.
Waks believes that this sense of hope for the average sized woman will result in a boost the economy, bring a whole new boom in fashion industry.  Not having want be fueled by the "have-nots" but by the "do-haves." The average woman can now have a sense that she is accepted in society as well. We are heading into a new age where not only can an Anna Nicole Smith type stand up like Rosa Parks and say step aside and make room for me but you who are reading this at a mere 5ft, stand proud because your time is here but you better have what it takes to survive because here is your voice.
Soon any beautiful woman on the arm of a man, no matter her height, will provoke whispers, "oh, she's a model." A woman's beauty and value will no longer be determined on the size of her frame but on the imprint of her style and appeal. Ladies, look in the mirror and let me ask you this, is value simply determined by size in inches? Men ask yourself the same!(Please keep your chuckles to a minimum.)