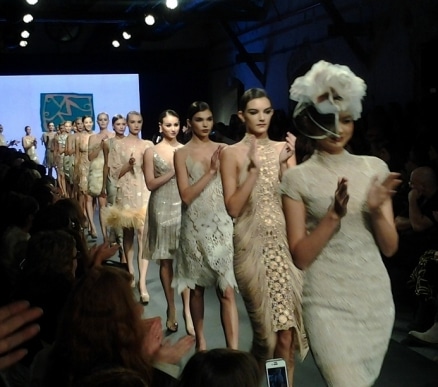 For those of you who like your fashion raw and edgy perhaps the below 3 part episode series might have all the action fun you crave.
In between runway shows, missiles (oh yes), caustic interviews (Charlet Duboc as you will see for yourself is more than just a stunning face), discussions on eating disorders (cause being thin is in or is it?) and the discovery of some rather politically charged photo shoots (think topless photo shoots in hijab drenched locales), Vice Magazine's latest fashion week international installation will have you intrigued.
Because fashion is so often what goes on on a runway, in a clothing store but so often what comes from a combustible volatile environment as one seeks to define their identity and assuage the political and cultural climate. Watch out for the incoming missiles….
South Korean girls flock to have double eye lid surgery to look like Western celebrities.
Welcome to Colombia Fashion Week where butt implants, blow and plastic surgery rein supreme.