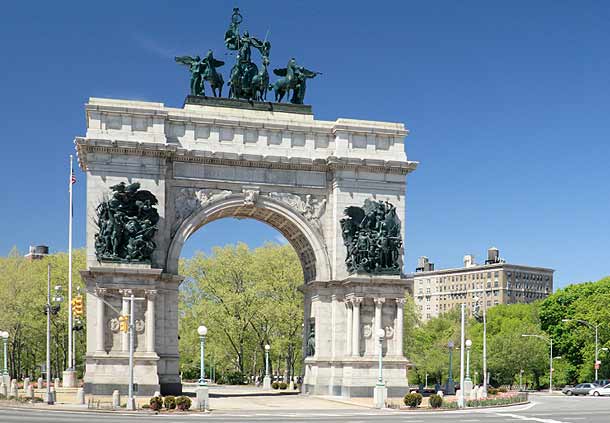 Here's some sour news for those of you who have been mulling visiting Brooklyn's Prospect park. You know stand a higher chance of being robbed.
Whilst gallivanting around Manhattan's Central Park has increasingly become a safer exercise in recreational pursuit (crime has dropped by 13.3% year over year), aspiring to do the same at Prospect park has now become duplicitous as robberies at the park have more than doubled year over year.
Reports the nypost: There have been 17 robberies between Jan. 1 and Nov. 23 in Prospect Park, compared with seven in 2011 in the same time span.
Central Park, meanwhile, had 13 robberies this year, compared with 15 at this time in 2011.
Which although sounds kind of scary isn't really on a relative basis, but one never knows whether they are the one in 13 or 15 who will be robbed.
Manhattan's sprawling park still had more overall so-called "index crimes"— which include assault and grand larceny, among others — but Brooklyn's total jumped higher over the past year, from 27 to 31, compared with Central Park's 92, an increase of only two crimes from 2011.
Once again meaningless information on a relative basis given the small incidence of relative crime in the first place, which is the real good news that the nypost neglected to mention.
Of further note, Prospect Park has had no instance of rape whilst Central Park had one. Which is to say rape is never a good situation but then again the above numbers are a stark comparison to the times as recent as the mid 90's where instances of rape were a nightly theater spectacle of the absurd on your tv set.
That said common sense would dictate that not paying attention to your immediate surroundings may potentially compromise you no matter which street, town, zip code, park you are at, which reminds this author of the time this summer that he was making out with his girlfriend at Brooklyn's Ft Greene park which resulted in his 'I phone' being stolen after he had momentarily placed it next to him on the grass so as to resume kissing his girlfriend after having answered an untimely phone call.