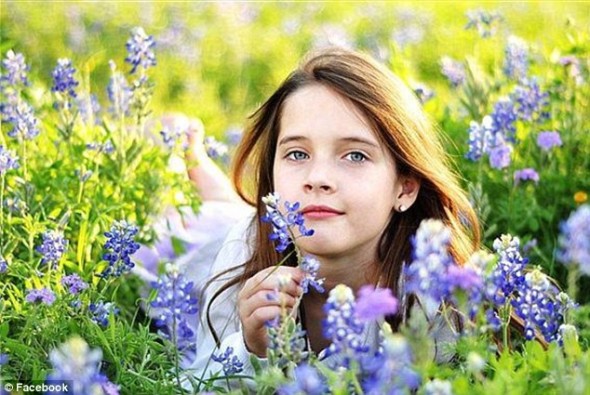 One of the hardest things having to explain to a four year child is the concept of death. It's the gruesome moment that children begin to realize that life is in fact fraught with limitations, unseemly consequences and of course mortality. In essence it's the moment a child can no longer live in perpetual enchantment or dizzy reaction of what must appear to be a perpetually beguiling world. Which is to say when a four year old girl's dog is on the verge of death, as was the case back in 2006 with one four year old girl, Meredith Scrivener, even she was suddenly forced to come to reckon with the woe of being…
Upon the death of the Scrivener family's dog, Abbey, four year old Meredith at the time set about writing a letter to God, in which she dictated to her mother how God must recognize Abbey when she finally arrived in heaven and how ideally God should tend to Abbey's needs.
Said the letter: 'Dear God, Will you please take care of my dog? She died yesterday and is with you in heaven. I miss her very much. I am happy that you let me have her as my dog even though she got sick.'   
Attached with her note were two pictures Abbey, to help God recognize her when she arrived.
That said it's what follows next after Meredith's letter was mailed off to heaven (if only I can imagine most of you musing…) that had the Scrivener family in a state of mysterious regard at the time.
With two weeks having passed after Meredith's letter had been sent, the family to their surprise returned home after an outing to find a package wrapped in gold on their front porch addressed to 'Mer' and signed 'God, and one of his special agents.'
Inside the package came a book titled 'When a Pet dies,' by Fred Rogers and of course a hand written letter as written by God, or at least the appearance thereof, addressed to Meredith.
Began the letter to Meredith:
'Dear Meredith,'
'Abbey arrived safely in heaven. Having the picture was a big help. I recognized Abbey right away. Abbey isn't sick anymore. Her spirit is here with me just like it stays in your heart. Abbey loved being your dog.
'Thank you for the beautiful letter and thank your mother for helping you write it and sending it to me. What a wonderful mother you have. I picked her especially for you.
'I send my blessings every day and remember that I love you very much. By the way, I'm easy to find, I am wherever there is love.
'Love, God.'
Needless to say the letter both stunned and touched Meredith's parents, Joy and Greg Scrivener, (but not Meredith herself as she always knew God would write back) who were able to work out that the letter had come from an anonymous postal worker who sought to comfort Meredith from the uncomfortable realities that all children all have to eventually come face to face with.
With a then 4 year old Meredith having first sent the letter in 2006, which at the time widely evoked compassionate responses a now 10 year old Meredith it is now being reported has finally been able to move on with the heart breaking loss of Abbey with the arrival of 2 new dogs, a collie and a terrier.
It is understood that Meredith's mother, Joy Scrivener has to date remained in touch with 'God's special agent' all the while expressing her gratitude to the letter writer. At the insistence of the letter writer, their identity to this very day has remained anonymous…
Such are the uncomfortable realities of coming to terms with mortality and being, not just for one particular 4 year old girl but one wonders for her parents and many parents the world over…