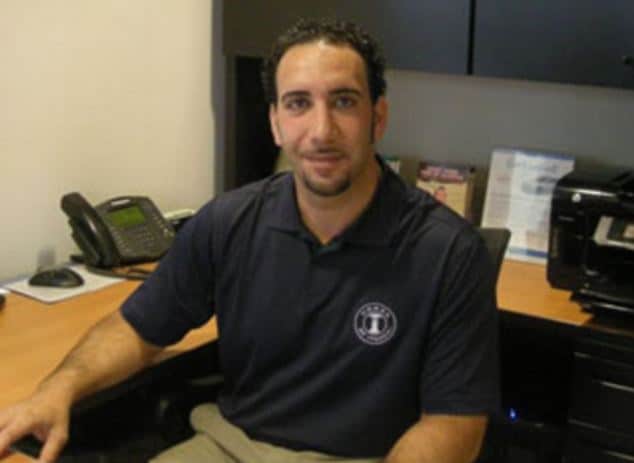 Andy Ashkar of Camillus, NY has stepped up to claim his $5 million instant scratch winnings six years after he won because he wanted to make sure his fiance married him for love and not money. He apparently did so just eleven days before the ticket would have expired.
Having decided to share the winnings with his brother, Nayel, Mr Ashkar who bought the ticket at his parent's convenience store in Syracuse, NY in 2006 offered the following:
'I was concerned the windfall could 'negatively influence' my life I didn't plan properly before being publicly introduced as the winner.'
Reports the dailymail: Unlike winning tickets for games such as Lotto and Mega Million that expire in a year, tickets for scratch-off games expire a year after a game is retired.
The Extravaganza game was retired on March 12, 2011, Lottery spokeswoman Carolyn Hapeman said.
Nayel Ashkar's wife, Sara, told The Post-Standard of Syracuse on Tuesday that news of the winnings was spreading fast, with family and friends calling to express their surprise and excitement.
"It's crazy," she said. "Hard to believe. It's still sinking in."
The Ashkar brothers, both employed as managers at separate central New York auto dealerships, will be introduced at a news conference at a later date, the lottery spokeswoman said.
Calls to phone numbers listed for the Ashkar brothers went unanswered Wednesday morning.
Then there was these two comments from readers that caught my eye as well:
Why did they wait 5 years? Because they wanted to let enough time lapse so that when it was investigated by the lottery comission there would be less chance of any incriminating evidence. Apparently they pulled it off.
This is something smelly. This should teach you do not asked the store clerk to check your ticket. Let me tell you how this more likely went down. Someone bought the ticket. Purchaser walked out not knowing s/he had just been screwed out of $5 million. Store owner pockets winning ticket and saves it for later to come forward. This happen all the time. They knew the dead line, and long after all video evidence was destroyed the store owner/clerk come forward with the winning ticket. They should not have paid the ticket because there was a chance of wrong doing.